London Walks Introduces Virtual Tours to Bring London to Life for a Global Audience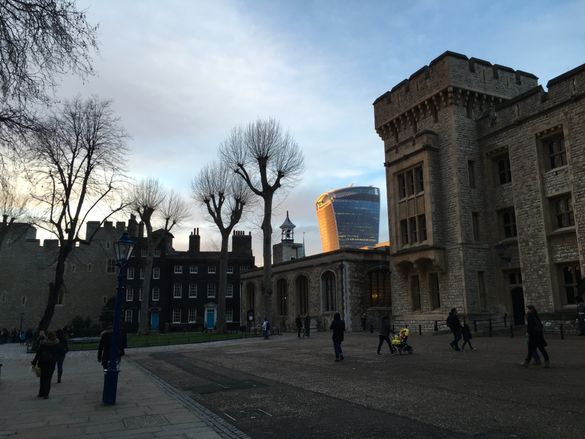 ---
London Walks introduces virtual tours to bring London to life for a global audience
Urban walking tour company London Walks (walks.com) has introduced a range of virtual tours of London. Bookable through Eventbrite. The virtual tours are hosted on Zoom by experienced London Walks guides, and offer an insider's look into some of London's most noted areas.
The virtual tours are interactive and feature unique photography captured by the London Walks guides as well as long forgotten maps and photos, and fun elements like a quiz or a song from the guide.
Owner of London Walks David Tucker credits guide Adam Scott for coming up with the idea for the virtual tours during the pandemic, when its regular portfolio of walks were unable to take place:
"The virtual tours are the result of the work of a small, self-selected band of elite guides, particularly Adam Scott, Karen Pierce Goulding and Simon Whitehouse. All three are award-winning guides. London is the most interesting city in the world. Even though the pandemic has meant customers haven't been able to visit, they still want to find out about London. Our virtual tours are a way of meeting that desire."
"As professional guides, many of us were worried that our 'guiding muscles' would atrophy if we didn't use them.  Guiding is such a large part of our identities. Through the suspension of our regular in person London Walks, we've been able to spend the time researching and reading in order to create our virtual tours."
"Through creating the virtual tours, we've raised our technological skillset. It has been much more interesting than most of us thought it was going to be and we've come to realise just how powerful technology can be for us. I for one was very sceptical, I thought virtual tours would be a poor imitation of a live walking tour. They're not. They've got their own identity, their own worth, their own value. They are enormously powerful and have a magic- in their range- that a regular walking tour does not have."
Another major benefit of the virtual tours is that they are accessible to all with an interest in London and, David suggests, worldwide appeal:
"I did a Kensington Sights and Secrets virtual tour this afternoon. My 'walkers' were in Canada, Israel, the USA and Germany. None of them would have been able to go on a walking tour in London today because they're not in London. Our virtual tour guests have predominately been from the UK, the US, Canada and Germany. But we've also had Australians. One Oz gal gave her mum the Beatlemania virtual tour as a birthday present."
"We've had uniformly high reviews for the virtual tours and there has been a ton of good stuff emailed to us saying how pleased people area. Even once we can restart our regular walking tours, we'll keep going with our virtual tours too. We have one group in Singapore that's working through our entire repertoire of virtual tours. They are bringing in a different demographic too, we tend to get a lot of retired or semi-retired people on our regular walking tours in the spring, summer and autumn but not winter. Because virtual tours are waterproof, they're attractive year round."
A selection of some of the virtual walking tours from London Walks.
Other virtual tours on offer include Cartoon and Comic Book, Along the Thames, Inside Covent Garden, Old Westminster, Ghosts of the Old City, Beatlemania, Village in Piccadilly, Sherlock Holmes, PG Wodehouse, Old London, the Lure of the Underground, London at War, Regency London, Bob Dylan, Musical Covent Garden and the Men Who Made Menswear.
To find out more visit: https://www.walks.com/london-virtual-tours/
Press information
The oldest urban walking tour in the world, London Walks was founded in the 1960s. It is widely regarded as the gold standard of walking tour companies. The key to that is the calibre of the guiding. And the key to the calibre of the guiding is that London Walks is essentially run as a guides' cooperative, on a profit-share basis. That structure has enabled current owners, Anglo-American couple David and Mary Tucker – a television journalist and a dancer/actress – to attract and keep guides of the calibre of the former Editor and CEO of Independent Television News, Britain's most distinguished crime historian, a barrister, a criminal defence lawyer, a senior partner in an august City of London international law firm, a physician, a University College London geologist, eminent Royal Shakespeare Company actors, a distinguished emeritus Museum of London archaeologist, and the creme de la creme – "Guide of the Year Award" winners – of professionally qualified guides. In David Tucker's lapidary phrase, "we don't care about making the most money – we do care about being the best  walking tour company in the world." Find out more about London Walks here.