Longleat New Virtual Safaris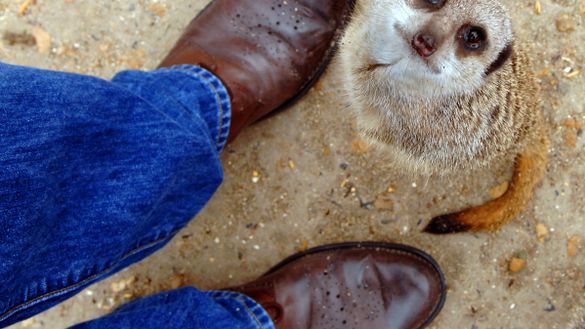 ---
Longleat Launches Brand
New Virtual Safaris
Longleat is unveiling two brand new safari tours for online visitors to enjoy over the coming weeks.
The world-famous Wiltshire safari park will be re-opening its virtual gates for the first of two 25-minute internet journeys this Saturday 2nd May, at 10am.
Both the new tours feature areas of the park people normally visit on foot and will be brought to life using a combination of audio commentary, video footage and images.
Longleat's initial virtual tour was watched by a staggering 554,000 people over a three-day period; with viewers from as far afield as Australia, New Zealand, America, India and the UAE.
Many viewers entered into the spirit of the tour by either transforming their living rooms into mini safari parks with toy animals or creating their own safari vehicles out of cardboard boxes.
"We were absolutely stunned and delighted with the positive response we got from the first virtual safari and ever since we have been hard at work planning new tours," said Longleat's Marketing Director James Bailey.
"Hopefully they are providing families with the chance to come together and enjoy a virtual day out," he added.
Among the new destinations for this weekend will be Jungle Kingdom, home to meerkats, aardvarks and porcupines and Monkey Temple with its marmosets, red pandas and colourful free-flying lorikeets.
Visitors will also be invited on board a Jungle Cruise to meet Californian sea lions and majestic Western lowland gorillas
The following weekend's tour (Saturday, 9th May also at 10am) will venture down under to meet the iconic marsupials at Koala Creek, head over to Central and South American to view giant otters and Cuban crocodiles.
The tour, which also includes emus and wallabies, ends in Animal Adventure; home to blue and gold macaws, armadillos and giant Egyptian fruit bats.
As well as the new virtual safari tours, Longleat is also staging a live Q&A session with keepers on Friday, 1st May at 5.15pm on its Facebook page.
For more information on all activities and to view the virtual tours visit longleat.co.uk .
Issued by Longleat. For more information and to arrange interviews please contact James Bailey on 07715 446 462 or email james.bailey@longleat.co.uk .
Editors' Notes: You can watch the full version of the first online tour here https://www.youtube.com/watch?v=pUmHClrRPxc&t=1207s
Longleat is a member of the British and Irish Association of zoos and Aquariums (BIAZA). BIAZA represents its member collections and promotes the values of good zoos and aquariums.