Luxury Family Hotels Launches The Little Shop at Fowey Hall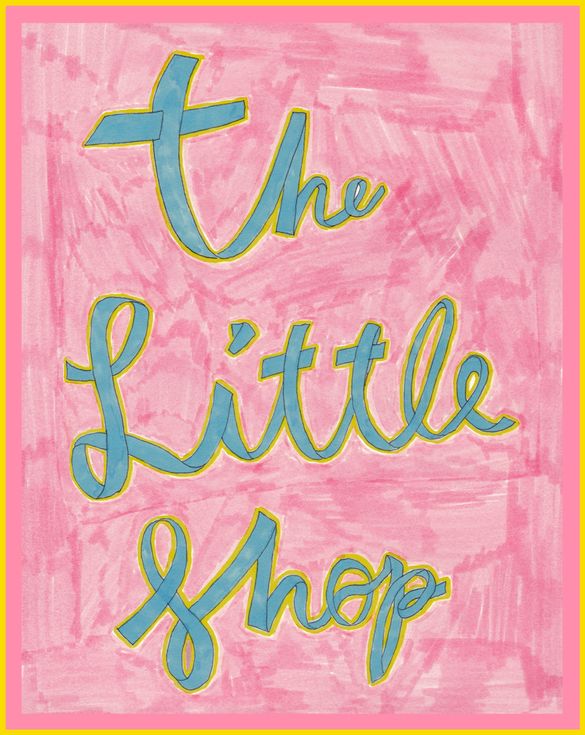 Luxury Family Hotels is opening its first shop at Fowey Hall in Cornwall and also online this December.
Named 'The Little Shop' and located in the old stable yard at Fowey Hall, it has been carefully and lovingly curated by contributing editor of the FT's How to Spend It and House & Garden and former editor at large of British Vogue Fiona Golfar, who has a family home in Fowey (pictured overleaf).
The shop offers an eclectic collection of homewares, clothing, books, beauty products and gifts and is brimming with items that each have their own story, with many sustainably and ethically sourced.
Following its multi-million-pound refurbishment, Fowey Hall Hotel offers an ultra-stylish and luxurious place to stay in one of the most desirable areas in south Cornwall. The 36-bedroom hotel boasts sweeping sea views and vistas over the estuary and picturesque Fowey harbour.
Simon Maguire, Managing Director, Luxury Family Hotels, says: "Throughout the major refurbishment, the hotel's interior design team worked with renowned local artists and the best craftsmen in their fields in order to create a range of bespoke interiors from wallpapers and stylish furniture to interesting guest room details which celebrates the best of craftsmanship in both Cornwall and also in Britain. We wanted to continue this theme and so 'The Little Shop' was born.
"Stocking both local Cornish suppliers and those from a little further afield it brings together a real blend of all the things we love and is a great place for our guests, visitors to the area and the local community to find something special and unique."
Fiona Golfar adds: "Over the years at Vogue I used to joke that what I really saw myself doing after I left was eating cake sitting on a rocker in front of my own little shop stuffed with things I like! It's almost come true.
"When Fowey Hall offered me a little space to curate, I said yes without thinking.
"During lockdown, I supported local Cornish potters who were struggling via Instagram and had had such a good response.  I then decided to approach a mixture of people both in Cornwall and around the world whose work I love and see if they wanted to sell in The Little Shop. Many of these people have struggled in these past months, from women's collectives in India to London-based small businesses and of course the fabulous talent found in Cornwall.
"The Little Shop is simply that. From jams and relishes made by my oldest friend Skye Gyngell of Spring restaurant, to my favourite aromatherapy oils from the brilliant Dee Sandford and Celtic & Co sheepskins, lovely dressing gowns from An Indian Summer…. the thing that connects all these brands is that they are all in my house already… why? Because I love them."
Highlights in The Little Shop include:
John Webb pottery: Based in Lostwithiel has worked as a potter since 1972, initially self-taught after being inspired by a visit to a pottery in 1968. Since then he has gone on to be an assistant in various studios, watching how different potters perfect their technique. He was later offered a job in pottery in Fowey with his wife, which is what led to opening his own studio in Lostwithiel.
Mandy from Kernow Knitting began knitting at four-years-old, being taught by her mother. She started making jumpers before moving onto making soft toys, enjoying the challenge of different patterns. Mandy has spent the last 15 years working with children, which is what led to being inspired to make different characters, we are stocking her beautiful hand-knitted Mr and Mrs Bunny and Cornish bears donning the un-mistakable Cornish tartan.
Maison Bengal is a fashion brand that is based in Bangladesh in southern Asia. The Maison works with three Fair Trade organisations within Bangladesh and provides training in handicraft production. They work with each group separately to utilise their locally grown materials and develop their renowned traditional skills.  The Maison now works with over 5,000 women throughout Bangladesh, who are now able to work in their home environment, which enables them to care for and financially support their families. The materials used are locally grown in different communities in Bangladesh, primarily Jute and Hogla (local seagrass).
The Little Shop is proud to stock waterproof outwear brand Rains. Scandinavian designed, Rains is simple in style yet maintains the highest quality of wet weather gear. They decided to reinvent the traditional rubber raincoat in a novel way, ideal for the Cornish weather!
The shop also continues our partnership with The White Company, stocking its exclusively created pyjamas featuring the playful icons from each of the five Luxury Family Hotels, children's bedding, towels, cashmere bed socks and diffusers.
Fiona Golfar added: "We're also launching a gift concierge service so if families and friends want to pre-order any items they like on The Little Shop Instagram page, we can have them wrapped and waiting as guests arrive at the hotel."
Please see a full list of The Little Shop suppliers here:
An Indian Summer

Rains

Celtic &co

British Colour Standard

Maison Bengal

Defico Cordials

Guanabana

Kernow Knitting

Jennie Hale Pottery

Various Books

Norlha

Azzedine

Lostwithiel antiques

String Ting

&Daughter

The White Company

MZ Skincare

Pendleton Blankets

Fez Bazaar

Himalayan Weavers

Oyuna

Prindl Pottery

John Webb Pottery

Baileys Home

Essential Oils by Dee Standford

EYM Candles/Diffusers

The Spring Restaurant

John Simons

Sarah King Face Masks

Caramel Kids Clothing

Sandra Alexander Jewellery

Rose De Ruig Lamps

Victoria Bain Napkins

Tate Gallery pop up book curation

Fund knitwear
Opening times for The Little Shop:
Monday:           9am – 3:30pm
Tuesday:           CLOSED
Wed – Sunday:  9am – 5:30pm
Website:           https://the-little-shop-fowey.myshopify.com
For hotel bookings: +44 (0) 208 0765555 or visit luxuryfamilyhotels.co.uk
Follow Luxury Family Hotels on: Instagram: @luxuryfamilyhotel @foweyhall @thelittleshop_foweyhall and on Facebook: @luxuryfamilyhotels
ABOUT LUXURY FAMILY HOTELS  
Luxury Family Hotels is a group of five luxurious country house hotels across the UK.  The properties in the group are:
Fowey Hall, Fowey, Cornwall:  an impressive Queen Anne mansion thought to be Toad's original 'Toad Hall', with 36 rooms, rambling gardens and spectacular views of the estuary and coastline.
The Ickworth, Suffolk: set within a magnificent 18thcentury estate owned by the National Trust and surrounded by 1800 acres of parkland, The Ickworth hotel features 27 bedrooms, 11 apartments in The Lodge and a three-bedroom apartment in its Butlers Lodge.
Moonfleet Manor, Dorset: a handsome Georgian manor overlooking Chesil Beach and the Fleet Lagoon with 36 bedrooms, extensive gardens and a magical setting.
New Park Manor, The New Forest: a 17th century hunting lodge in the heart of the New Forest reputed to be King Charles II's favourite, with 25 bedrooms, an outstanding spa and wonderful views out over the surrounding wildlife and forest landscape.
Woolley Grange, Bradford-on-Avon: the original Luxury Family Hotel, a Jacobean Manor House which has 25 individually style bedrooms, a great spa and pool and 14 acres of gardens to enjoy complete with tennis, an outdoor pool and lawns just perfect for cricket or football.
Follow and Share with Jetsettersblog.