Luxury Redefined with Crooked Compass Australia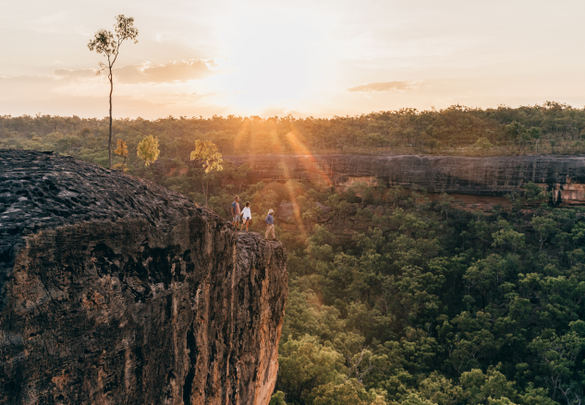 ---
Exclusive experiences define a new style of luxury with the launch of Crooked Compass Australia. For the first time, the Australian-owned small group tour operator is offering a collection of domestic itineraries, for travel from November 2020 and throughout 2021 and 2022.
With the outbreak of COVID-19, Crooked Compass Founder, Lisa Pagotto, quickly recognised an opportunity to pivot the business and develop domestic itineraries with a difference. Short-term this creates a niche offering for Australian travellers; long-term, key product is now in place to market internationally, particularly to USA and UK, once borders re-open.
Driven by the demands of Crooked Compass' sophisticated traveller, less focus is placed on hotel star ratings and more emphasis on the exclusivity of the experiences offered, considered a different kind of luxury by the operator's clientele. In keeping with the Crooked Compass ethos, experiences are immersive, culturally sensitive and promote sustainable practices.
Indigenous & Wild Queensland offers up soft adventure with a touch of indulgence, for those looking to experience the natural beauty of outback Australia in class. Combine 4WD exploration, trekking, indigenous culture and rare wildlife encounters with rustic luxe accents – epicurean meals, sundowner drinks with spectacular sunsets and sustainable, private glamping accommodation. End each day with a dancing campfire beneath a canopy of stars before retiring to the sounds of the Australian outback.
View itinerary, dates and pricing: https://www.crooked-compass.com/tour/indigenous-wild-qld/
South Australia's Eyre Peninsula attracts food lovers with the Wildlife, Culture and Seafood itinerary. Meet one of South Australia's top chefs, Tony Ford, for an interactive seafood and wine experience at Boston Bay Winery, the world's closest vineyard to the ocean. Learn about indigenous culture from local Wirangu tribe members, forage for bush-tucker and experience traditional methods of bush cooking. Enjoy a cruise with a Coffin Bay oyster farmer, sample your own freshly shucked oysters and hear how they keep their industry sustainable.
View itinerary, dates and pricing: https://www.crooked-compass.com/tour/eyre-peninsula/
Northern Territory is a bucket-list destination for Australian and international travellers alike. East Arnhem Land & the Wessel Islands is a raw and rugged archipelago, an untouched and secluded reach of Australia. Explore the region on an exclusive charter aboard the M/Y Wildcard. Discover the fascinating indigenous history of this culturally rich region. Swim through caves and admire the timeless indigenous art etched into the millennia old galleries. Sail between virgin islands, hike on stunning sand bars and kayak through cascading waterfalls that tumble straight into the ocean.
View itinerary, dates and pricing: https://www.crooked-compass.com/tour/east-arnhem-land-wessel-islands/
The collection will include all states and territories, with additional itineraries such as Torres Strait Islands & the Remote Reef and the collection's flagship luxury itinerary, Australia by Air, to be released in coming months.
In response to COVID-19, Crooked Compass is offering piece-of-mind on 2020 bookings, honouring 2020 pricing and waiving change fees for bookings postponed to 2021 and 2022. Additional health and safety measures will be implemented on 2020 departures.
For media information or commentary from Crooked Compass Founder, Lisa Pagotto, contact Angela Thompson: angela@seedpr.com.au or 0481 368 018.

About Crooked Compass
Crooked Compass is a boutique tour operator uncovering the world's best kept secrets through small group touring and customised itineraries. Created to inspire and educate through culturally immersive experiences and the power of storytelling, itineraries offer travellers a new perspective on a deeply personal level. Crooked Compass strategically and sensitively integrates local communities, aligning with their values and protecting the aut
henticity of their culture. www.crooked-compass.com #FollowADifferentPath
Follow and Share with Jetsettersblog.