Melbourne's Prestigious SPRING1883 Returns to The Hotel Windsor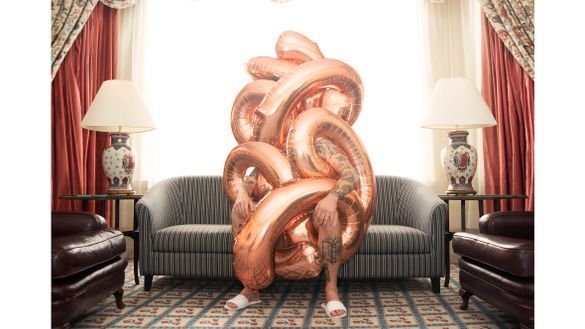 ---
Melbourne's acclaimed art event SPRING1883 will be returning to Australia's grand heritage hotel, The Hotel Windsor as part of Melbourne Art Week. The four-day event (Wednesday 1st August – Saturday 4th August) will see 24 leading galleries from Australia, New Zealand and USA taking residence in the heritage suites of the iconic Melbourne hotel.
With participation only by invitation, SPRING1883 will showcase the best of contemporary art from galleries such as DUTTON (New York), Roslyn Oxley9 Gallery (Sydney) and Blockprojects (Melbourne). Each gallery will transform their suite into living art space complementing the Victorian architecture and regal feel of The Hotel Windsor.
Director of The Hotel Windsor, Adipoetra Halim, is excited to have Melbourne's premier exhibition return for its fifth edition.
"As the inaugural partner of SPRING1883, we are proud to be the home for these leading galleries. SPRING1883 provides gallerist, artist, collectors and public with a unique encounter that does not exist in the large traditional art fair," said Adipoetra.
Kate Barber, SPRING1883 co-founder says that the hotel-based art fair is in response to the growing demand from both galleries and the public for more experience driven format.
"SPRING1883 responds to the idea of the experience age: audiences and collectors enjoy exploring four levels of the majestic Windsor Hotel, discovering cutting edge contemporary art behind each door.
"A selection of galleries will be displaying performance art events and site specific installations in a luxury hotel environment. Something that couldn't happen in a traditional white cube context," said Barber.
For the first time, art enthusiasts are invited to be immersed in the full experience with The Hotel Windsor's SPRING1883 package. This bespoke package includes three nights' accommodation in a Superior King Room, a bottle of Pommery champagne upon arrival, exclusive access to the VIP SPRING1883 Preview, and the Artist After Party.
The Hotel Windsor SPRING1883 Room Package.
Arrive: Wednesday 1st August Depart: Saturday 4th August Total cost for 2 adults $1099 Package inclusive of:
3 night's accommodation in a Superior King room
A bottle of Pommery on arrival
Exclusive access for 2 to the VIP preview on Wednesday 1st August
Exclusive access for 2 to the Artist After Party on Friday 3rd August
For more information or to make a reservation for at The Windsor, visit the website at