Moroccan Resort Takes Golf Revenue to a New Level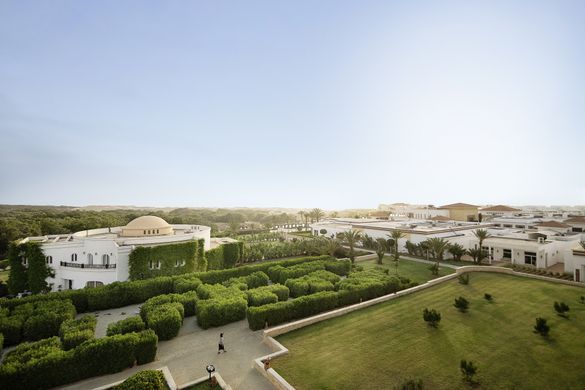 ---
Robinson Club Agadir has increased its golf-driven business substantially in the last few months after partnering with market-leading Clubs to Hire.
The Dublin-based company leased 20 sets of TaylorMade M4 clubs to the four-star Moroccan resort in September, as part of its new partnership programme, and they have been rented by hotel guests every day since.
The resort benefits from extensive exposure from Clubs to Hire's marketing engine, while it keeps 100 per cent of the revenue from all orders generated locally, with orders taken via the website and by the resort.
Robinson Club Agadir's head of golf, Mirco Timm, explained: "Bookings from the Clubs to Hire website have exceeded expectations and we are seeing a lot of activity. Our golf business is up 20 per cent year on year already.
"Previously golfers tended to bring their own clubs which was often – quite literally – a drag. But now we can offer top-quality sets from the hotel, we've been inundated with requests."
Tony Judge, the co-founder of Clubs to Hire, added: "Like anybody signing up to our new partnership scheme, Robinson Club Agadir benefits from regular exposure to our 55,000 database, and our social media followers. While the resort has been very busy with local bookings, our web bookings into Agadir have also been very strong, giving Robinson Club additional income on the sets."
Clubs to Hire, which has grown year on year since its launch in 2010, is recruiting partner businesses – or entrepreneurial individuals – to act as agents in a number of popular golfing locations, as Judge explained.
"The scheme is gathering momentum; it's already in use at several European destinations and discussions are also underway with a number of high-profile locations, some even further afield," he said.
Clubs to Hire handles more than 300,000 annual visits to its website and more than 80,000 bookings for rental clubs at 29 locations worldwide, including popular golfing regions in the USA, Thailand, Australia, South Africa and five countries across the Mediterranean, offering the latest clubs on the market, from leading brands such as TaylorMade, Callaway and Mizuno – for men and women, left- or right-handed – from just €35 per week, a potential saving of up to €193, with none of the hassle.
www.clubstohire.comFounded in 2010 by Irish entrepreneurs Tony Judge and Gerry McKernan, Clubs to Hire opened its first branch at Faro airport, in Portugal, the same year, offering rental sets of the very latest golf clubs, from just €35 per week.
Whether on a golfing holiday or on a business trip, Clubs to Hire saves travellers the hassle of taking golf clubs through busy airport terminals, waiting to collect them at excess luggage, and paying extortionate carriage charges.
As of January 7, 2019, the following golf club carriage charges were in place at short-haul operators:
Aer Lingus – maximum €50 each way;
BMI – maximum €114 each way;
easyJet – maximum £55 each way;
Flybe – maximum €40 each way;
Jet2.com – from €37 each way;
Lufthansa – €80 (within Europe) each way;
Ryanair – maximum £65 each way.
Clubs to Hire currently serves the following destinations – Spain: Alicante, Costa Dorada, Girona, Gran Canaria , Malaga, Murcia, Palma (Mallorca), Bahia de Cádiz, and Tenerife; Portugal: Faro, Lisbon and Madeira; Cyprus: Paphos; Morocco: Marrakesh and Agadir; South Africa: Cape Town and Johannesburg; Thailand: Bangkok, Pattaya, and Phuket; Turkey: Belek; UK & Ireland: Dublin and Edinburgh; United States: Orlando, Florida, and Scottsdale, Arizona. Australia: Sydney, Melbourne and Brisbane
Follow and Share with Jetsettersblog.