New Expedition: Hill and Mountain Skills in the Balkans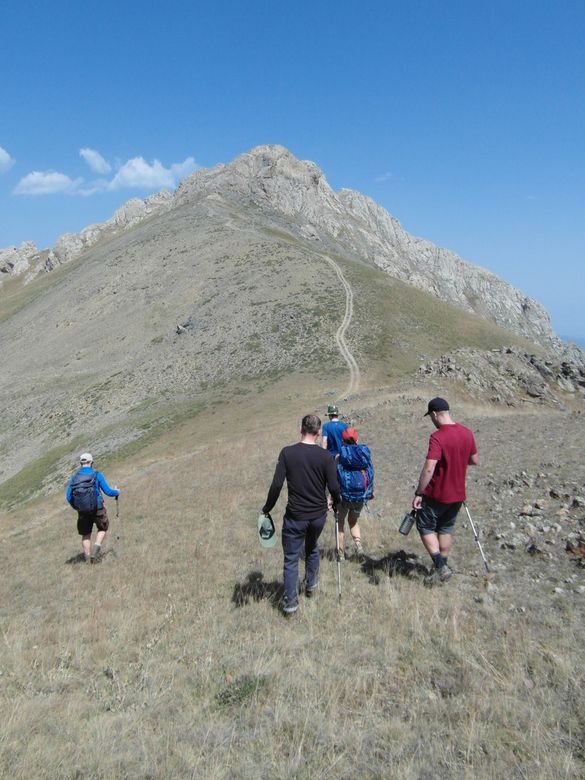 ---
Taking the classroom outdoors; Secret Compass launch new Adventure Academy expedition.
In May 2019, a team of keen adventurers will venture into the Šar Mountains, crossing the borders of Albania, Kosovo and Macedonia to complete a comprehensive hill and mountain skills training course, trekking through the wilderness highlights of the Western Balkans.
"With more and more people craving an escape from their desks into the outdoors, there's no better use of annual leave than to learn from leading professionals in the field," says Tom Bodkin, Director at Secret Compass. "Master the simple skills of navigation and campcraft and suddenly there's a world of opportunity in the outdoors for anyone looking to hot-foot off on their own independent hill adventures."
Trekking the newest section of the High Scardus Trail (the 495km trail linking the nations of the Western Balkans) this course will include a summit assault of Mount Korab, the highest point of both Albania and the Republic of Macedonia at 2,764m. Perfect for those looking to skill-up in the outdoors, as a challenging self-supported trek, this expedition is suited to anyone keen to explore the dramatic scenery of one of the Balkans' premier hiking regions.
Under the expert guidance of highly qualified Secret Compass mountain leaders, as part of this comprehensive expeditions skills course, teammates will receive an introduction to route planning, navigation, wilderness first aid, river crossing techniques, mountain weather systems, environmental impact mitigation and more.
"This expedition has been developed in partnership with leading Mountain Guides for Secret Compass to meet a framework of objectives covered by Joint Services Summer Mountaineering Foundation, and the Mountain Training Mountain Skills Course," says Rowan Poulter, Project Manager at Secret Compass. "But, by heading into the world-class hiking terrain of the Šar mountains, the team will forgo a rigid and repetitive course syllabus in favour of learning in a multi-day expeditionary setting. Individuals will be required to be forward-thinking, resourceful and ready for the challenges of a self-supported trek."
Highlights:
Develop expedition skills in a real-world environment.
Highly-qualified and experienced Secret Compass expedition leader.
Structured learning objectives and practical experience.
Professional advice and tips towards planning your own expedition.
Pitch yourself against the Eastern Albanian Highlands.
Trek epic long-distance trails along the border of Albania, Macedonia and Kosovo's stunning scenery.
Summit Mt Korab (2,764m) the highest peak of Macedonia and Albania.
Experience the hospitality of local people.
For further information on the Balkans expedition, see: https://www.secretcompass.com/expedition/balkans-expedition-skills-beyond-borders/
For further press information, please contact info@secretcompass.com.
——- ends ——-
NOTES TO EDITORS
Secret Compass is a pioneering expedition company creating world-first experiences for teams of like-minded adventurers. Through group and bespoke adventures, Secret Compass helps each team member achieve the extraordinary in the world's wildest places. Founded by ex-British Army Parachute Regiment officers, its expeditions reach the planet's most remote regions. Secret Compass is passionate about returning tourism to post-conflict zones and emerging economies to stimulate local development and challenge preconceptions.
Adventure travel and expedition destinations for 2019-2020 include Panama's Darien Gap, Iraqi Kurdistan, Madagascar, Kamchatka,, Sinai, Afghanistan's Wakhan Corridor and Sudan.
Specialist Film and TV services
Secret Compass also takes film crews, journalists and photographers to remote and previously inaccessible areas thanks to its unrivalled location management expertise. Clients to date include the BBC, National Geographic, Animal Planet and Channel 4, in countries from Afghanistan to Uzbekistan.
Press enquiries: 0203 2398 038
www.facebook.com/secretcompass
www.twitter.com/Secret_Compass
Follow and Share with Jetsettersblog.