New Kuoni Weddings Collection – 113 Venues Across 25 Destinations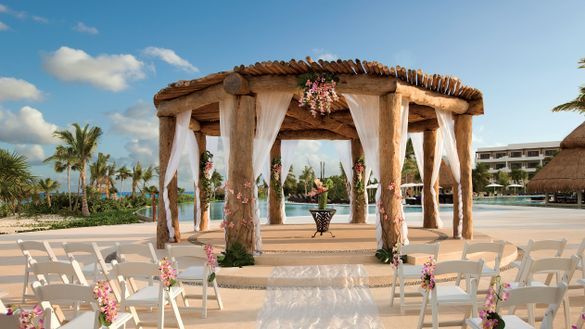 ---
From Castello Di Malcestine in Italy to The Blue Water Hotel & Spa in Sri Lanka, some of the world's most romantic locations are included in Kuoni's new weddings collection which includes 113 different venues throughout 25 destinations.
With the number of overseas weddings rising again for 2019 and enquiries for 2020 on the up, it's Kuoni's most diverse and inspiring collection of destination weddings.
In total there are now 33 location and 80 hotels which have been handpicked by Kuoni's specialist team, giving couples more choice and flexibility about their wedding than ever before.
Top 10 wedding destinations for 2019 are:
Mauritius
Maldives (blessing / renewal of vows)
Italy
Saint Lucia
Antigua
Sri Lanka
Kenya
Seychelles
Tanzania
Mexico
Fastest risers are Italy and Sri Lanka, which have moved up 2 places respectively in Kuoni's top 10 wedding destinations and for 2020 we have already seen strong demand for Maldives and Antigua.
Highlights of the new collection include:
Mauritius:  Preskil Island Resort one of Kuoni's best-selling resorts in Mauritius, is re-opening in March after a multi-million pound refurbishment. The new-look resort has been totally transformed and will have a cool and contemporary 'island' retreat feel whilst retaining its private-peninsula setting in one of the best spots in Mauritius.
First hotel based wedding in Italy at Grand Convento Di Amalfi.  Once a convent to Capuchin monks this iconic hotel has its own chapel and 13th century cloister perfect for an intimate wedding.
New wedding locations in Portugal, Sri Lanka, Mauritius, Barbados and Mexico
Focus on east coast of Sri Lanka which is the ideal location for summer weddings
Sam Brooker, Kuoni weddings expert, said: "Everyone has their own style, so we wanted to reflect the types of occasion that couples are looking for. From small and intimate to bigger venues and unique locations to beaches, we've got much more choice than ever before.
With more than 31 years' experience planning overseas wedding, we're continuing to reflect the trends and stay one step ahead. The big shift in overseas weddings now is that we're able to offer couples an event management service, so they can add more of their own ideas to the event rather than booking a standard wedding package offered by a specific hotel.
We've also reviewed the way we present every venue in our brochure, dedicating extra space to all of our destinations and locations."
The latest collection is out now and can be found in Kuoni's weddings brochure & online at https://www.kuoni.co.uk/weddings-abroad