New Luxury Chalets With Flexible Cancellation" Collection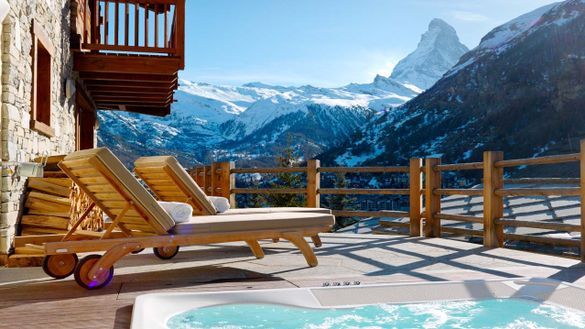 With borders opening and restrictions lifting, luxury chalet specialists Leo Trippi are looking forward to welcoming you back to the mountains this winter. However with the current situation, they recognise that committing to travel plans is not without risk or worry. With this in mind, they have grouped together a number of chalets with flexible cancellation policies in order to give their clients some reassurance when booking their ski holiday. All of the properties in this collection offer reimbursement in full should you be unable to leave your country of residence/enter the destination country due to official government restrictions or if the ski resort is closed due to COVID-19.
Leo Trippi's CEO Oliver Corkhill commented;
"We work with a number of different chalet owners and operators who all have individual and varying cancellation policies. Our hope in creating this collection is that it will encourage more consistency in the industry across the board and that operators who have previously been less flexible in their policies will consider being more adaptable."
Strict measures regarding vigilance and hygiene are in place for the coming season in all of Leo Trippi's properties and they are happy to work with clients on bespoke requests that will help to give them peace of mind during their stay.
There are currently 145 properties in the "Flexible Cancellation Collection" but this is sure to grow over the coming weeks.
To view the collection in full please visit https://www.leotrippi.com/luxury-ski-chalets/luxury-chalets-flexible-cancellation/