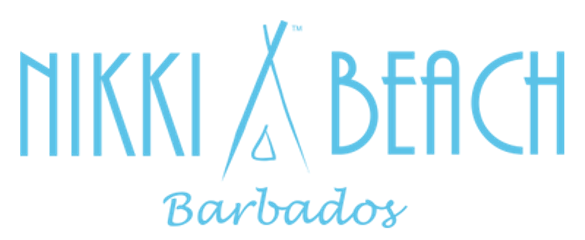 ---
Global luxury lifestyle and hospitality brand Nikki Beachis set to reopen Nikki Beach Barbados on Sunday, 14th October with the beach club's world-famous Amazing Sundays.  The spectacular Port Ferdinand property that first launched in late 2017 and is situated on 1.4 acres of pristine beachfront, will continue to reinvent the Barbadian island experience with an unrivalled entertainment and music programme, all season long.
In true Nikki Beach style, the first Amazing Sundays will feature Nikki Beach resident DJs, live percussionists, creative cocktails and a globally inspired menu. The menu seamlessly blends Nikki Beach culinary classics with vibrant local flavours, all perfectly paired with world-renowned Nikki Beach Mojitos and other signature drinks.
"We're expecting an extremely successful second season at Nikki Beach Barbados with both new and returning guests joining us to revel in unparalleled celebrations," noted Michael Clark, General Manager of Nikki Beach Barbados. "Our team strives to create a fun-filled atmosphere that encompasses the true spirit of Barbadian culture while also spreading the Nikki Beach 'Celebration of Life' mantra."
In addition to the brand's signature programming, Nikki Beach Barbados will host an exciting mix of events throughout the season, including Ladies Tuesdays, Rosé Saturdays and the not-to-be missed New Years Eve bash. The full list of events can be accessed here.
Nikki Beach Barbados will re-open for the season on Sunday 14th of October. Operating hours are as follows: Weekdays from 11am to 7pm / Saturday – Sunday 11am – 8pm.
For more information, please visit https://www.nikkibeach.com/destinations/beach-clubs/barbados/.
###
About Nikki Beach Barbados:
Set on the northwest part of the Caribbean island, Nikki Beach Barbados sits on 1.4 acres of pristine beachfront and features a restaurant, pool and beach club with oceanfront seating for up to 200 guests. Guest amenities include a swim-up octagon wet bar, oversized luxury pool beds and VIP cabanas, valet service, ample parking, showers and changing rooms. Diners enjoy Nikki Beach's globally-inspired cuisine and signature sushi boats, dishes with local flair, fresh fish and seafood, an on-site rotisserie and our world famous Nikki Beach Mojito. Experience the top entertainment with Nikki Beach's prominent music program featuring resident DJs, an in-house saxophonist, percussionist and violinist and over 50 speakers, which keep the property jamming.
About Nikki Beach Global:
In 1998, entrepreneur Jack Penrod introduced the world to Nikki Beach, the first and original luxury beach club concept that combines the elements of music, dining, entertainment, fashion, film and art into one. Today, as Nikki Beach celebrates its twentieth anniversary, the brand has grown into a global, multifaceted luxury hospitality company with 14 beach clubs, 4 hotels and resorts, a lifestyle division (including fashion boutiques and a magazine), special events and Nikki Cares, a 501c3 non-profit charity.
Nikki Beach can now be experienced in: Miami Beach, Florida, USA; Saint Tropez, France; Saint Barth, Caribbean; Marbella, Spain; Koh Samui, Thailand; Mallorca, Spain; Ibiza, Spain; Porto Heli, Greece; Monte Carlo, Monaco; Dubai, UAE; Bodrum, Turkey; Versilia, Italy; Barbados, Caribbean and Costa Smeralda, Italy. Nikki Beach has a pop-up location during the Cannes International Film Festival. The Hotels & Resorts division has properties in Koh Samui, Thailand; Porto Heli, Greece; Bodrum, Turkey; and Dubai, UAE.
For more information, please visit www.nikkibeach.com or www.nikkibeachhotels.com.
Facebook: @nikkibeachworld
Follow and Share with Jetsettersblog.