Novotel in the Capital of Mongolia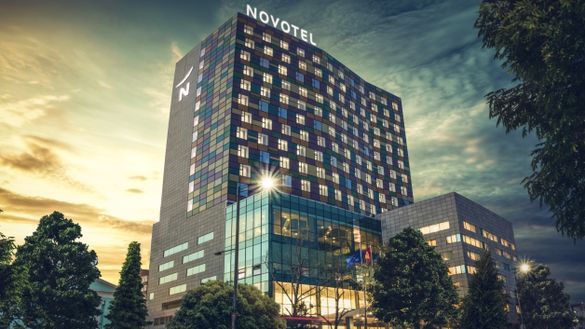 ---
Novotel, AccorHotels first global brand, announces its debut in Ulaanbaatar, the beautiful city of Mongolia. The 192-room contemporary hotel is located within close proximity to major tourist attractions including Great Chinggis Khaan Square, National Museum of Mongolian and Mongolian National Modern Art Gallery, and is within short walking distance to the city's shopping and entertainment district.
"We are delighted to introduce the Novotel brand in Mongolia's capital. With its 'modern easy living' philosophy, Novotel Ulaanbaatar comes at the ideal time given the surge in tourism in the city," said Gary Rosen, Chairman and Chief Operating Officer, AccorHotels Greater China. "The Novotel's signature features will facilitate more business opportunities as well as attract major events and conferences."
Designed in a minimalist Chinese style with a focus on nature and simplicity, Novotel Ulaanbaatar offers 192 intimate rooms including six suites with spacious living areas. Each room is adorned with a picture of Mongolia taken by a famous local photographer. Rooms from the 12th floor to the 16th floor enjoy breath-taking views of the mountain and city of Ulaanbaatar. An easy and comfortable living experience is enhanced by the hotel's state-of-the-art facilities that include the signature In Balance by Novotel fitness and spa as well as an indoor swimming pool ideal for long and short stay guests.
Delicious culinary options at Novotel Ulaanbaatar include three unique restaurants and two progressive bars that are destinations in their own right. Featuring live-cooking stations, the all-day-dining Food Exchange offers local and international buffets and a-la-carte menu choices with a spacious kids' area that offers an interactive games zone while Gourmet Bar serves a wide selection of beverages complemented by a menu of savory snacks in a classic setting. The Chinese restaurant Jade Garden boasts four private dining rooms for corporate dinners and small get-togethers with authentic Mongolian dishes and the widest Chinese menu in town. The restaurant is the only hotel dining outlet in the city that has a certified Halal kitchen.
For an evening nightcap, Biere House offers guests a range of local beers with a choice of delicious finger foods while Duvin wine bar features a wide selection of wines and tempting light meals. Duvin wine bar provides the flexibility as a multi-functional celebrative space for creative cocktail functions or wine dining options.
The hotel is complete with a ballroom and meeting room that can host up to 250 guests. Corporate meeting planners will find the hotel's carefully designed function spaces and state-of-the-art technology ideal for different types of events and business gatherings. Couples will quickly realize that the ballroom is a perfect location for weddings thanks to its advanced banquet equipment and the latest offer on Asian and Chinese menus.
"Today's travelers are keen to maintain work-life balance and they will surely enjoy our recreation facilities, particularly the attractive indoor swimming pool." said Fabian Lee, General Manager of Novotel Ulaanbaatar. "With its city centre location, Novotel Ulaanbaatar offers the latest option in town for business and leisure travelers whilst at the same time can adapt its unique facilities for local guests' needs."
Enjoy a getaway at USD120++ in the Standard King Room from now till December 31, 2018. For reservations, email hb1d8-re@accor.com or call (+976)70101188 for more information.
With more than 500 hotels and resorts located in 58 countries and the brand's 500th opening in Seoul, Novotel Hotels, Suites & Resorts offers guest a unique and unforgettable experience with its modern easy living in key cities that include Russia, Netherlands, Germany, Hong Kong and Vietnam. At the recent Business Traveller Asia-Pacific Awards 2018, one of the region's most prestigious travel awards voted by the publication's readers, Novotel has been honoured as "Best Mid-Market Hotel Brand in the World".
About Novotel Hotels, Suites & Resorts
With Novotel, AccorHotels offers every guest the freedom to fully enjoy their stay.
Novotel Hotels, Suites & Resorts provide a multi-service offer for both business and leisure guests, with spacious, modular rooms, 24/7 catering offers with balanced meals, meeting rooms, attentive and proactive staff, kid areas, a multi-purpose lobby and fitness centres. Through PLANET 21, AccorHotels' sustainable development program, Novotel commits to Man and the Planet. Novotel has over 500 hotels and resorts in 58 countries, ideally located in the heart of major international cities, business districts and tourist destinations.
AccorHotels is a world-leading travel & lifestyle group and digital innovator offering unique experiences in more than 4,500 hotels, resorts and residences, as well as in over 10,000 of the finest private homes around the globe.
novotel.com| accorhotels.com