Okinawa Autumn Hotel News Update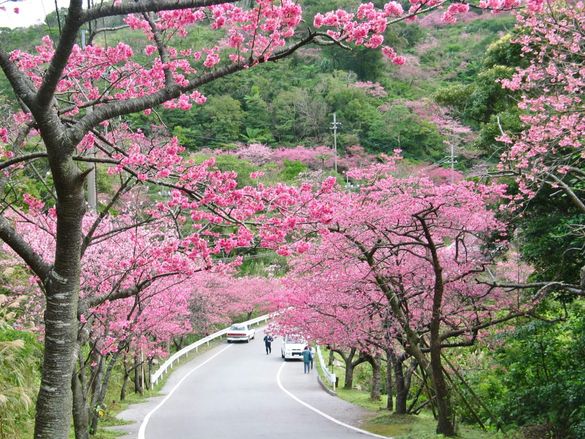 ---
S:
Hoshino Resort Iriomote Hotel reopens in the Iriomote National Park under new ownership  
Accessible only by boat and with just one coastal road for access, the island of Iriomote – home to the Iriomote National Park – boasts dense subtropical forests, mangrove-lined waterways, picturesque waterfalls and long curving beaches perfect for adventure seekers.
Reopened in October 2019 under new ownership, the Hoshino Resort Iriomote Hotel – formally known as the Hotel Nirakanai Iriomote – is a jungle resort with 138 rooms, an outdoor pool, spa, restaurant and café. It offers guests the chance to fully enjoy the charm of Iriomote through outdoor activities and tours which showcase the island's rare ecosystems and culture.
Activities include kayaking along Okinawa's longest river at dusk, excursions to spot fireflies in the surrounding jungle, trekking to the island's spectacular Kura Falls and 'Wake-up Mangrove Stretching' where guests take part in an exercise class while barefoot amongst the mangroves. For more information visit: iriomotehotel.com/
*Image credit: Hoshino Resorts
Okinawa EXES Naha opens in the prefectural capital   
Located in Naha city centre, just three miles from Naha Airport, Okinawa EXES Naha is a short distance from many of the prefectural capital's best sights and attractions including the charming Yachimun Street and DFS Galleria Okinawa.
Opened in September 2019 the property boasts 67 luxury rooms, including a Villa Suite, alongside a 24-hour fitness centre, seasonal pool, sun terrace, a bar/lounge and two restaurants. For more information, visit: exes-naha.jp/
2020 HOTEL OPENINGS:
Hotel Collective set to open in January 2020
Set to open in January 2020, Hotel Collective will be a 5-star luxury hotel that will boast 260 rooms, an executive lounge, banquet hall, outdoor pool and chapel. Located in the Okinawan capital of Naha, the hotel is grounded in its mission to fuse the island's local culture in its design, food and events with modern Japanese luxury. For more information, visit: hotelcollective.jp/en/
Hoshinoya Okinawa resort set to open in May 2020
Located on Okinawa Island the coastal village of Yomitan is set to welcome the opening of the Hoshinoya Okinawa resort in May 2020. Surrounded by stunning ocean scenery, fields of sugarcane and flower lined picturesque streets, the seaside property will offer guests a relaxing place to unwind in comfort. A soft opening with limited room availability is scheduled for April 2020, with the hotel's grand opening set to follow in May. For more inromation, visit:
hoshinoya.com/okinawa/en/
*Image credit: Hoshino Resorts
FORTHCOMING EVENTS:
See Japan's earliest cherry blossoms at the Motobu Yaedake Cherry Blossom Festival
Thanks to its subtropical climate, Okinawa has the earliest blooming cherry blossoms in Japan with some seen as early as January. There are various cherry blossom festivals throughout the first months of the year and one of the most famous in the prefecture is the Motobu Yaedake Cherry Blossom Festival, held from mid-January to early February. Here visitors can expect to see a plethora of lavish pink Taiwan cherry blossoms which are beautifully illuminated after sunset in Nakijin Gusuku. For more information visit: visitokinawa.jp/events/motobu-yaedake-cherry-blossom-festival
Spot majestic humpbacks during Okinawa's whale watching season from January to March
From January to March, the oceans around Okinawa are home to an array of stunning wildlife including humpback whales which can be spotted off the coast of Zamami Island. Tourist boats run daily from Okinawa and Kerama Island, offering visitors the truly unforgettable experience of glimpsing these majestic animals in their natural habitat. For more information visit: visitokinawa.jp/information/whale-watching
Ryukyu Kaiensai Fireworks Festival to celebrate its 17th anniversary in April 2020
The Ryukyu Kaiensai Fireworks Festival in Okinawa will celebrate its 17th anniversary in 2020. The event is held in April in Ginowan City and is one of the biggest shows of its type in Japan. The event promises spectacular fireworks displays set to music alongside local food and entertainment from the region. For more information visit: visitokinawa.jp/events/ryukyu-sea-fire-festival
Kayaking at dusk with the Hoshino Resort Iriomote Hotel, ocean-side breakfast at Hoshinoya Okinawa, Motobu Yaedake Cherry Blossom Festival
About Okinawa:
Japan's southernmost prefecture, Okinawa, is comprised of 160 subtropical islands boasting a year-round warm climate comparable to Hawaii, Miami and Cancun. Just 3 hours by air from Tokyo and blessed with incredible natural beauty, from lush forests to crystal blue waters with abundant coral and golden sands, Okinawa is perfect for beach lovers and sport enthusiasts alike whilst still appealing to culture seekers thanks to its unique history and heritage.
Using the bountiful fresh produce its natural environment produces, Okinawa's culinary culture is also unique and is believed to be a key factor in Okinawa's status as one of four longevity hotspots in the world.
For more information, visit: www.visitokinawa.jp
Follow and Share with Jetsettersblog.