One time winter traverse of Victorian's toughest two mountains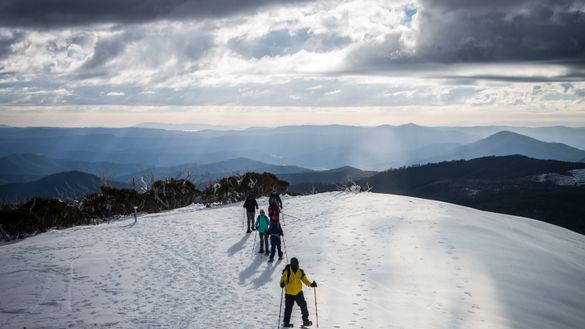 No Roads Expeditions has put together a one-off seven-day expedition for any adventurous trekkers who think they are up to it.
This Epic Victorian Traverse will be taking place in September 2020 and will involve summit Mt Bogong and Mt Feathertop. Trekking with snowshoes on and the group will make camp above the snow line. This is an unsupported trek, so you are carrying your own pack including your tent and your share of the food and water.
The two guides, No Roads Managing Director Peter Miller, and Adrian Manikas are so excited to be guiding this once-off expedition that they are volunteering their time which keeps the cost at $1,350.00 to take part in this trek.
No Roads Expeditions are now accepting bookings for this Epic Victorian Traverse