Open for Adventure in Australia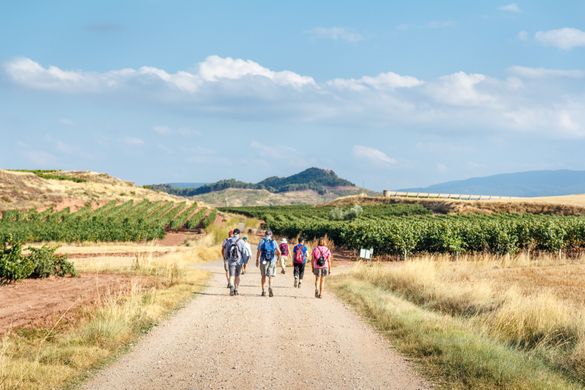 ---
It's time for locals to discover what the rest of the world loves about Australia's leading tourist destination – New South Wales.
KEY POINTS:
Prior to the outbreak of corona virus, each year more than 4.4 million international visitors traveled across the globe to explore New South Wales. (Destination NSW)
It was the number one travel destination in the country, accounting for 50% of all international visitors to Australia. (Destination NSW)
NSW locals now have the chance to discover what the fuss is all about.
OPEN FOR ADVENTURE:
As of Monday, June 1, 2020, Sydney-based tour company, Life's An Adventure, will again be offering nature-based adventure tours across the state including multi-day luxury hikes, sea kayaking on Sydney Harbour and day walks that access some of NSW most loved scenic wonders.
"Corona virus restrictions effectively closed our tours and our business," says Life's An Adventure owner Mark Norek. "It has been a tumultuous time but I am proud that we are able to re-launch so early, by offering products in NSW. We launched new tours dates this week, sending out a newsletter to past customers. Already we have had bookings."
Life's An Adventure has always had a predominantly Australian customer base but Mark said it is vital for more locals to think seriously about spending their next holiday exploring their beautiful backyard.
"We operate our tours in largely rural and regional areas and these communities have been hit hard, economically, by repeated tragedies – bushfire, floods and now the pandemic. It will be great to get back out there and start bringing tourist dollars back to these places."
Just last year, the total international tourist spend in New South Wales was $11.2 billion and many NSW tourist destinations are feeling the effects of that loss of income. Life's An Adventure now has tours available across the state from the iconic Blue Mountains and nearby Wolgan Valley through to the stunning coastline of Yuragyir National Park on the NSW Mid North Coast.
"Our tours are bushwalking focussed and now is the perfect time for hiking." Mark said. "We didn't have great walking weather in summer. It was just too hot. So, we are pretty excited about getting out and getting back to doing what we love."
For more interviews or tour information please contact Mark Norek on 0407 285 860 or Customer Enquiries for Life's An Adventure should be directed to 02 9975 4553.
For details of the products on offer see page 2 of this release.
OPEN FOR ADVENTURE: THE TOURS ON OFFER
Royal Coast walk
2 day walk
This award-winning 2 day Pack Free walk is the jewel in the crown of the Royal National Park in Sydney. Experience picturesque freshwater lagoons, the unusual milky white cliff faces sculpted by the sea, ancient Aboriginal carvings and the tranquil Palm Jungle rainforest. This is a 26km walk over 2 days. Departs 4 July, 1st August, 22 August, 7th November.
Normally $999, this year $799 save $200
Historic Six Foot Track walk
3 day walk
This all-time classic walk travels from Jenolan Caves to Katoomba along the historic Six Foot Track. This 44km walk takes 3 days and travels over green rolling hills, past bubbling streams, and peaceful farmlands of the Megalong Valley. Departs 17 July, 7 August, 26th September, 23rd October and 20th November
Normally $1299, this year $1099 Save $200
Yuraygir Coastal walk
4 day walk – Near Yamba
This pack free walk explores the Yuraygir Coastal Walk near Yamba on the mid-north coast of NSW.  This 65km walk takes you from Angourie to Red Rock, the largest coastline of National Park in NSW. During this guided 4 day walk, you meander across rocky headlands and beaches, see the park's unique coffee rock cliffs and lush littoral rainforest. You might even find spot a rare coastal emu. Departs 10 July, 27th August, 12th September and 15th October
Normally $1799, this year $1599 Save $200 
Blue Mountains Traverse
3 day walk
The Blue Mountains in NSW is famous for its dramatic escarpments and stunning waterfalls. On this 3-day pack walk we traverse the great Blue Mountains from Blackheath to Wentworth Falls walking the most beautiful trails. Discover the lush fern gullies of the Grand Canyon, take in the stunning views from the rocky outcrop of Ruined Castle and be amazed by the Valley of Waterfalls. Departs 14 August, 16th October, 6th November and 4th December, 2020
Normally $1299, this year $1099 Save $200 
Wolgan Valley walk
3 day walk
To the west of the Blue Mountains lies the magnificent Wolgan Valley. One of this region's best-kept secrets. This area has amazing scenery to rival its neighbouring region of the Blue Mountains with dramatic escarpments, beehive pagoda rock formations, rich bushland and ancient Aboriginal rock paintings. On this 3 day guided walk you travel through a tunnel filled with thousands of glow worms and enjoy spectacular views into the beautiful Wolgan Valley. Departs 11th – 13th September
Normally $1399, this year $1199 Save $200
Follow and Share with Jetsettersblog.