Original Travel Announce 2021 Destinations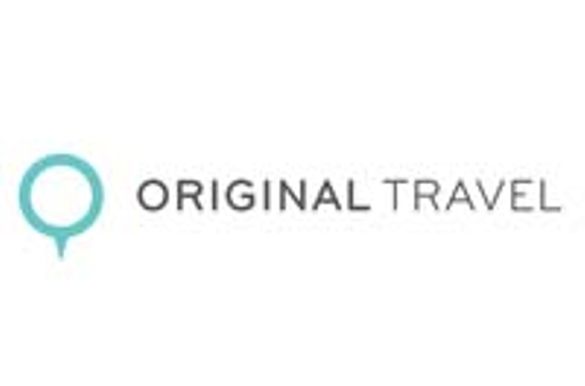 ---
After a year of lockdown, quarantines and curfews, the wanderlust will be stronger than ever next year – plus Brits will have the unused annual leave and unspent holiday funds to put towards a bigger, better trip. With that in mind, Original Travel has rounded up the top 12 destinations to visit in 2021. From Arctic Europe to Raja Ampat and Eastern Canada to the Spice Islands, these are our favourite places for the year ahead.
Tom Barber, Founder of Original Travel says: "Putting together our hotlist of destinations is one of the best bits of my job and this year I've relished it more than ever. Yes, the brief is trickier and we've had to bear in mind that consumer confidence has been knocked and – as we know from our own client research – people might well be travelling less, but they will be travelling better. People will be more mindful about where they go, what they do and how they get there and we have taken that all into consideration here, offering a range of destinations that escape the masses and get off the beaten track. This insight has also informed a raft of new initiatives that we're looking forward to launching next year. As with all our holidays, all bookings made before 31st March 2021 come with full flexibility to allow clients to change their dates or destination up to 30 days before departure."
Arctic Europe
With a NEWdirect route from Stansted to Lulea operating from December 2020 to March 2021, plus a NEW rail route connecting Swedish Lapland with Northern Finland, Arctic Europe is more accessible than ever at a time when it's more appealing than ever; having fared better than most from the global pandemic, Scandinavia is basking in the glow of its clean-living, healthy reputation. Added to that, it's the closest Brits have to visiting somewhere utterly different, being home to indigenous nomadic Sami people with their own millennia-old traditions, the arctic wilderness and all its wildlife (including polar bears) and of course, everyone's bucket-list item, the Northern Lights.
Original Travel's four-day Family Break in Laplandcosts from £1,280pp, based on four sharing a two–bedroom cabin. The price includes return flights, transfers, three nights' half-board accommodation, dog-sledding and ice-fishing. Original Travel, 020 3582 4990, www.originaltravel.co.uk
The Dolomites
A key NEW spa hotel has recently opened in The Dolomites, helping to establish this region as the go-to destination for health and wellbeing – and if ever we have been in need of some R&R…Forestis is situated on the southern slope of the Plose mountain in the South Tyrolean Alps at an altitude of 1800m. Its setting and conditions lend themselves so perfectly to health and wellbeing that the very location was used in the early 1900s as a sanatorium for patients recovering from tuberculosis, so it has form in rejuvenating people. Today's spa is a little more luxurious, boasting an indoor/outdoor stone pool with water filtered by the surrounding rocks, a Wyda Room (Wyda being the yoga of the Celts, a millennia-old meditation culture) and guided hiking and biking from sunrise to sunset. The area is also renowned for via ferrata.
Original Travel's four-day Wellness Holiday in the Dolomites costs from £1,750pp, based on two sharing. The price includes return flights, car hire, three nights' half-board accommodation at Forestis, a spa treatment, a guided hike and yoga session. Original Travel, 020 3582 4990, www.originaltravel.co.uk
Slovenia
Slovenia has been named the European Region of Gastronomy for 2021, which might come as a surprise to some, but not to us at Original Travel who have long been fans of its much under-rated wine. To mark the accolade, we have created a NEW foodie itinerary of the country, featuring dinner at multiple Michelin-starred restaurants, including Gostilna pri Lojzetu, Gredic, Vila Podvin, Strelec and Otocec Castle, plus wine tastings in the country's finest wine regions of Maribor, Goriska Brda and Dolenjska and not forgetting the culinary triumph that is the Lake Bled cream bun.
Original Travel's eight-day Slovenia Culinary Holiday costs from £2,995pp, based on two sharing. The price includes return flights, all transfers, guided tours, seven nights' B&B accommodation and most dinners. Original Travel, 020 3582 4990, www.originaltravel.co.uk
Danube Delta
Until you're ready to fly long-haul for the wildlife of Africa, you can enjoy a paralleled experience at Romania's Danube Delta, which bears an uncanny resemblance to the Okavango Delta in Botswana. Sure, there's an absence of hawing hippos and elephants drinking through their trunks in this (or any other) part of Romania, but the birdlife bears comparison; millions of our feathered friends from over 320 different species congregate here in May and September – some actually from the Okavango – to breed, or mid-migration in a destination now officially recognised as one of the biodiverse places on the planet.
Original Travel's 10-day trip to Transylvania and the Danube Delta costs from £5,165pp, based on two sharing. The price includes all flights, transfers, nine nights' B&B accommodation. Original Travel, 020 3582 4990, www.originaltravel.co.uk
Mainland Greece
Mainland Greece should have had its moment in the sun in 2020; the Astir Palace on the Athenian Riviera – a favourite haunt of Bardot and Sinatra's – had reopened to much fanfare, and series 4 of Steve Coogan's The Tripput the countryside surrounding the capital firmly on the map. Then lockdown happened and it missed out on the influx of visitors. 2021 is its chance to shine and you can't get much shinier than Epirus and Meteora, two areas of outstanding natural beauty in the North. Home to: The Vikos Gorge, the deepest gorge in the world with walls almost 3000ft high and not surprisingly, considered one of Europe's great walks; Ioannina, a charming city overlooking Pamvotida Lake and encapsulating classical, Byzantine and Ottoman architecture; ancient Dodona, an oracle site ranked second in importance only to the oracle at Delphi; and the 24 monasteries of the UNESCO World Heritage Site of Meteora, most in ruins, but two still intact, this is a cultural pilgrimage not to be missed.
Original Travel's seven-day trip to Epirus and Meteora costs from £1,660 pp, based on two sharing. The price includes return flights, transfers, all guided activities and six nights' B&B accommodation. Original Travel, 020 3582 4990, www.originaltravel.co.uk
Mexico
2021 is a big year for Mexico, marking not only the 700th anniversary of the founding of Tenochtitlán [its Mayan capital], but also the 500th anniversary since Mexico's fall to the Spanish and 200 years since the culmination of the country's lengthy independence struggle. No wonder then that the President of Mexico has declared 2021 the "Year of the Independence and Greatness of Mexico". Delve into the country's fascinating history on Original Travel's 12-day tour of Mexico's Colonial Heartland. From buzzing Mexico City and the highland gem of San Miguel de Allende to pastel-hued Guanajuato and elegant Morelia, the trip also takes in the mysterious Teotihuacan pyramids.
Original Travel's 12-day trip to Mexico's Colonial Heartlandscosts from £4,345 pp, based on two sharing. The price includes return flights, transfers, guided activities and 10 nights' B&B accommodation. Original Travel, 020 3582 4990, www.originaltravel.co.uk
Columbia
80% of Original Travel's current enquiries are for honeymoons and with thousands of couples choosing to postpone their nuptials until 2021 when they can have the big celebration with family and friends, next year is set to be a bumper year for honeymoons. Columbia should reap the benefits as it has quietly become a mecca for newlyweds looking for somewhere a little bit more unusual to the more traditional destinations, without sacrificing the must-haves of stunning Caribbean beaches and luxury accommodation (the country will shortly welcome its first six-star property, the Viceroy Cartagena).
Original Travel's 12-day Romance in Columbia trip takes in Bogota, the coffee region, Cartagena and the Rosario islands and costs from £3,135pp, based on two sharing. The price includes all flights, transfers and 10 nights' B&B accommodation. Original Travel, 020 3582 4990, www.originaltravel.co.uk
Eastern Canada
When asked what type of trip they would book for that all-important first holiday post-lockdown, 48% of Original Travel clients said they planned to visit somewhere outdoorsy to enjoy some wide-open spaces and you don't get much more wide-open outdoorsy-ness than the Atlantic Provinces. Nova Scotia, New Brunswick and Prince Edward Island all have an intriguing maritime past, time-stood-still fishing villages and staggeringly beautiful and untouched landscapes that are begging to be hiked. Original Travel has introduced NEW itineraries to Eastern Canada, including Manitoba, the Eastern cities of Toronto and Quebec and – our top pick for getting away from it all – Novia Scotia and Fogo Island. On this 11-day self-drive tour, you will explore the maritime city of Halifax, take a guided hike of Peggy's Cove, stop in at Pictou, a traditional fishing town with heaps of character, drive to wild and rugged Cape Breton Island and hop over to Fogo Island for a remote island experience like no other, where you can whale watch, stargaze, walk, cycle and more.
Original Travel's 11-day self-drive tour costs from £4,300 pp, based on two sharing. The price includes all international and internal flights, car-hire and transfers, guided tours throughout and nine nights' B&B accommodation. Original Travel, 020 3582 4990, www.originaltravel.co.uk
Namibia
Namibia has one of the lowest population densities in the world and at the time of writing had less than 50 Covid-19 cases in total, making it an incredibly safe destination to visit for nervous travellers. It's also a hero destination for Original Travel's NEW collection of Reconnect itineraries, trips that tap into our primal instincts and help us rediscover those lost life skills of self-sufficiency. Travelling through the Namib Desert to the Damaraland Region, where you will spend three nights at a remote mountain camp set in the foothills of the Grootberg massif to explore the remote wilderness on foot. With only the basic necessities and an expert local guide to show you the way, it's the ultimate opportunity for a reconnection with the natural world. You'll have the chance to try your hand at ancient bush skills – from learning how to make a fire from scratch to identifying animal tracks. Wildlife spotting opportunities include lions, cheetahs, rare desert-adapted elephants and the black rhino.
Original Travel's 13-day Reconnect in Namibia trip costs from £4,705 pp, based on two sharing. The price includes return flights, car hire, transfers, guided activities and 11 nights' accommodation.Original Travel, 020 3582 4990, www.originaltravel.co.uk
Aswan
Aswan and specifically, the Old Cataract Hotel are inextricably linked with Agatha Christie, who was inspired to write Death on the Nile after her time here. The city will once again revel in the limelight with the December 2020 release of a new blockbuster adaptation, directed by and starring Kenneth Brannagh in his follow-up to the sumptuous Murder on the Orient Express. The renowned whodunnit was written by Agatha Christie after she sailed onboard the 19th century steamer, the SS Sudan and features the Old Cataract Hotel as a key location. The SS Sudan is remarkably unchanged since Christie's day, boasting the same teak decks and the oriental opulence of the Belle Epoque style and still sails to this day, bookable with Original Travel and plying the Nile from Luxor to Aswan and vice versa. After a brief pause in service due to Covid-19, the 19th century steamer is recently back in service and now is a great time to go; tourism is still low and the guest: staff ratio is very much in the guest's favour, making it a more exclusive and memorable experience than ever.
Original Travel's 10-day Taste of the Nile trip costs from £3,565 pp, based on two sharing and including return flights, all transfers, five nights' B&B hotel accommodation, four nights' all-inclusive accommodation onboard the SS Sudan and guided tours throughout.Original Travel, 020 3582 4990, www.originaltravel.co.uk
Spice Islands 
Literally immerse yourself in history dating back to the 1600s by swimming in the waters of the Spice Islands, Indonesia – 2021 marks the 500th anniversary of Magellan's arrival into the Spice islands on what was the first circumnavigation of the globe. On a 13-night cruise, passengers will dive in and out of the remote and pristine waters that were very much the hub of the spice trade and have the rare privilege to swim in a small marine lake filled with stingless jellyfish, one of only 20 lakes of its kind in the world. Other excursions include Halmahera Island's Dojinga Village, a pivotal place in scientific history, where the naturalist Alfred Russel Wallace first came up with the Theory of Evolution by Natural Selection and Obi Latu, where you can explore the plentiful nutmeg and clove plantations.
Prices from £8,850 per personbased on two sharing and including all flights and transfers, 13 nights' all-inclusive accommodation onboard the Ombak Putih and two nights in a boutique hotel in Northern Sulawesi. Price based on a cruise departing 7th April 2021. Original Travel, 020 3582 4990, www.originaltravel.co.uk
Raja Ampat
According to a recent Original Travel survey, 67% of clients were planning on travelling 'better' in life post-Covid-19, with 16% wanting to be more mindful about travelling. In response, Original Travel has designed a new collection of itineraries around philanthropic tourism – or Philantourism, if you will; the act of choosing a holiday or experience in order to support a destination. This gives clients a chance to travel for the greater good and will focus on countries in desperate need of tourism, either because their economies depend upon it or because the lack of tourism has led to an increase in illegal activities, such as poaching and over-fishing. A key destination is Raja Ampat and specifically, the Misool Resort in Raja Ampat which is a key supporter of the Misool Foundation, a marine conservation project with a particular focus on protecting sharks and oceanic mantas, numbers of which have increased 25-fold in six years thanks to its work. The pandemic which has pressed pause on tourism and therefore funding, has led to an increased threat of illegal fishing and the foundation's team encountered three illegal fishing boats near the popular dive site of Magic Mountain, with a combined catch of 150 kilograms of fish. It's vital to generate tourism – and the funding it provides – back to this area as soon as is permissible.Guests staying at Misool Eco Resort not only contribute to this foundation as part of their stay, but they can join research dives and weeks hosted by marine conservation specialists to learn more about the amazing work they are doing.
Prices from £5,515 per person, based on two sharing and including return flights, transfers, and seven nights' accommodation at the Misool Eco Resort. The 15-night itinerary also includes time spent in Singapore on the outbound leg and Java on the inbound. Original Diving,020 3911 0431,
https://www.originaldiving.com/itineraries/singapore-raja-ampat
Original Travel curates customised itineraries, crafted by destination experts to 77 countries worldwide from Anguilla to Zimbabwe. Since its launch in 2003, it has created 50,000 itineraries, each unique and adhering to the company ethos that "Life is in the Detail".
In response to the Covid-19 pandemic, Original Travel launched a flexible pledge that allows clients to change their dates or destination up to 30 days prior to departure. The promise applies to all bookings made before 31st March 2021 and allows clients to swap to a different destination or postpone their trip to any date until the end of 2021, without incurring any fees.  Should a client not know where they would like to defer their trip to, funds will be held as credit for a future trip with a departure date on or before 31st December 2021. The new trip must be confirmed before 31st January 2021. Should Original Travel be unable to fulfil a booking due to FCDO changes in travel restrictions, the luxury tour operator will postpone the trip – again at no charge – to any departure date until the end of 2021, offer credit against any future departure or refund all monies paid.  Full details can be found on a new section on Original Travel's website, entitled 'Coronavirus Confidence'.
Original Travel also has its own specialist dive division. Original Diving is the world's only luxury dive travel outfit and is staffed by a team that includes 1 dive instructor, 5 dive masters and a marine biologist. Having completed more than 3,000 dives in over 50 countries, equating to over 100 years' collective diving experience, the team pride themselves on their unparalleled expertise and knowledge of the best dive destinations across the globe.
Original Travel clients enjoy a wealth of additional services they wouldn't find with any other UK tour operator, including:
Access to a network of 70-plus Concierges who live locally, know their destinations inside and out and are extremely well-connected. They lend fantastic ground support, offering insider recommendations, facilitating any last-minute changes and troubleshooting
A brace of additional services designed to make departure easier than ever. Every Original Travel client, regardless of whether they're off on a long-weekend to Seville, or a multi-destination sabbatical, will enjoy UK airport meet and greet, fast track UK check-in, fast track UK security*, lounge access and pre-booked flight seats. There are also upgrade options to include: a luggage transfer service from your home to the airport; fast track check-in and security and lounge access on your flight home; fast track through immigration on your return to the UK.
The knowledge that not only will Original Travel offset the carbon footprint of their international flights, but also – in an industry-first – car-hire and other flights (even if booked independently)
The knowledge that they are contributing to Our Foundation, which supports nearly 100 humanitarian projects in 30 developing countries. To date, nearly £800,000 has been invested to support five key areas: child protection, vocational training, economic development assistance, preservation of cultural and natural heritage and safeguarding the lifestyles of indigenous peoples
Follow and Share with Jetsettersblog.