Original Travel Near Frontiers Collection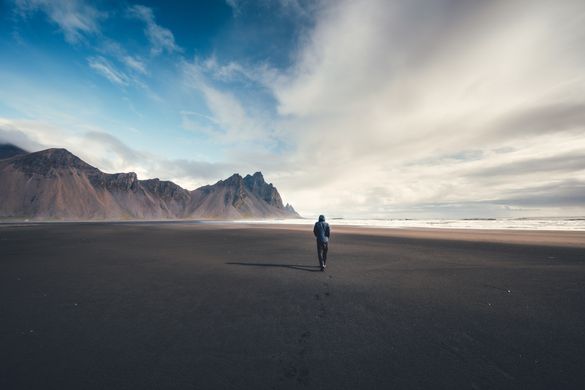 1
---
From Norway's remote Lofoten Islands to Italy's hinterland, Original Travel's new 'Near Frontiers' collection will take people so near yet so far out.
The luxury tour operator is seeing a renewed interest in Europe in its current bookings and enquiries and predicts this will only grow as we gradually emerge from the shadow of coronavirus and take the first tentative steps back into travel. However, this doesn't mean sacrificing what we love most about travel – seeing new sights, enjoying new food, immersing oneself in an entirely different culture, even going on a wildlife safari is all entirely possible within Europe, as long as you know the best spots (or know someone who does…). Its own client research showed that 48% of clients plan to visit somewhere outdoorsy to enjoy some wide-open spaces on their first trip away and there are plenty of places on our doorstep that fit that brief.
Tom Barber, co-founder of Original Travel, says: 'Everything I'm hearing from clients and industry research leads to the emergence of two themes: the instinct to stay relatively close to home rather than take hugely long-haul flights, at least for the first few months of 2021, and a similar desire to spend time away but also away from too many other people. Put these two desires together and for UK clients that means looking at remote destinations within Europe. The good news is that we are the undisputed experts in all things Europe, and we know the tucked away corners of European wilderness where you can feel true solitude, often in the company of some spectacular wildlife. Interestingly, some of these places aren't even in the far extremities of the continent, but just well-managed and longstanding national parks, and that means you can often reach them by train, which is obviously another major plus point.' See below for itineraries which will feature as part of the collection:
Road Trip Norway's Remote Lofoten Islands: Explore Wild and Rugged Landscapes and Traditional Fishing Villages
The Lofoten Islands stretch like an appendix into the Atlantic, and the archipelago's islands are joined by a ribbon of roads and bridges that are perfect for a road trip exploration of this wild and stunningly beautiful part of Norway. Along the way stay in rorbuers, converted fishing huts on stilts, over the water of the harbour where fishermen keep their nets. Take an afternoon guided kayak expedition where you will paddle along the beautiful coastline while learning about the flora and fauna that call this remote part of Norway home or explore the local surroundings by bike, visiting tiny fishing villages and local churches. Full itinerary: https://www.originaltravel.co.uk/itineraries/lofoten-islands-road-trip
Original Travel's 6-day Lofoten Islands Road Trip itinerary costs from £1,565pp, based on two sharing. The price includes all flights, car hire, guided activities and accommodation. Original Travel, 020 3582 4990, www.originaltravel.co.uk.
Hilltop Hikes and Wildlife Watching in Italy's Hinterland
Explore Abruzzo National Park, accompanied by a knowledgeable local guide. Home to approximately 60 mammal species and 300 different bird species, the park is teeming with life. You will have the chance to spot everything from deer and wolves to bears and wild boar. Along the way, you will have the opportunity to learn about the rewilding efforts in the area and the close connection between the local communities and the natural surroundings. Enjoy an overnight stay in a remote mountain refuge. This is a real highlight with the chance to be at one with nature as you cosy up in the simple yet comfortable lodge, tuck into a delicious dinner with local produce and fall asleep to the sound of howling wolves. Full itinerary: https://www.originaltravel.co.uk/itineraries/italy-wildlife-watching-holiday
Original Travel's 8-day Wildlife Watching in Italy's Hinterland itinerary costs from £2,500pp, based on two sharing. The price includes all flights, transfers, guided activities and accommodation. Original Travel, 020 3582 4990, www.originaltravel.co.uk.
Adventure in the Azores
Visit the hydrangea rimmed Sete Cidades with an expert hiking guide. Explore the superb hiking trails around the lakes, before heading to the island's pineapple greenhouses. Learn how pineapples first came to this rocky outpost in the middle of the Atlantic and tour the magnificent greenhouses. With an expert marine biologist, head out to sea in a catamaran or RIB inflatable and begin spying for marine life. The waters around the Azores are teaming with dolphins, turtles and birds. Depending on the time of year, you are almost certain to see whales. Full itinerary: https://www.originaltravel.co.uk/itineraries/adventure-azores
Original Travel's 8-day Adventure in the Azores itinerary costs from £2,845pp, based on two sharing. The price includes all flights, transfers, guided activities, and accommodation. Original Travel, 020 3582 4990, www.originaltravel.co.uk.
Rewilding in Romania
Transfer to a remote Bison Hillock base camp to enjoy 3 days of camping, bison tracking and hiking. You'll begin with an orientation, learning about the re-introduction of bison into the area. Head into the wild with your guide on the hunt for bison tracks and signs. Tipping the scales at 1,400lbs and standing 6ft tall, you might think bison would be easy to spot, but their ability to melt into the forest, disappearing into their leafy world, makes finding them more challenging. Later in the itinerary, hike in the gorgeous gorges of the Piatru Craiului National Park, part of the Carpathian mountain range and a region still home to bears, lynx and wolves. The guided hike takes around eight hours, including plenty of stops to admire the views. In the afternoon you will have the opportunity to put your feet up in a well camouflaged hide in the hope of seeing some of the region's brown bears. Full itinerary: https://www.originaltravel.co.uk/itineraries/bison-safari-romania
Original Travel's 10-day Rewilding in Romania itinerary costs from £3,820pp, based on two sharing. The price includes all flights, transfers, guided activities and accommodation. Original Travel, 020 3582 4990, www.originaltravel.co.uk.
Original Travel curates customised itineraries, crafted by destination experts to 77 countries worldwide from Anguilla to Zimbabwe. Since its launch in 2003, it has created 50,000 itineraries, each unique and adhering to the company ethos that "Life is in the Detail".
In response to the Covid-19 pandemic, Original Travel launched a flexible pledge that allows clients to change their dates or destination up to 30 days prior to departure. The promise applies to all bookings made before 31st March 2021 and allows clients to swap to a different destination or postpone their trip to any date until the end of 2021, without incurring any fees. Should a client not know where they would like to defer their trip to, funds will be held as credit for a future trip with a departure date on or before 31st December 2021. The new trip must be confirmed before 31st January 2021. Should Original Travel be unable to fulfil a booking due to FCDO changes in travel restrictions, the luxury tour operator will postpone the trip – again at no charge – to any departure date until the end of 2021, offer credit against any future departure or refund all monies paid. Original Travel is an Introducer Appointed Representative of Campbell Irvine Ltd, who are authorised by the Financial Conduct Authority and who now offer a brand new travel insurance policy that includes cover for cancellation or curtailment of a trip due to contracting coronavirus, or through being quarantined or refused permission to travel due to infection or suspected infection. Full details can be found on a new section on Original Travel's website, entitled 'Coronavirus Confidence'.
Original Travel also has its own specialist dive division. Original Diving is the world's only luxury dive travel outfit and is staffed by a team that includes 1 dive instructor, 5 dive masters and a marine biologist. Having completed more than 3,000 dives in over 50 countries, equating to over 100 years' collective diving experience, the team pride themselves on their unparalleled expertise and knowledge of the best dive destinations across the globe.
Original Travel clients enjoy a wealth of additional services they wouldn't find with any other UK tour operator, including:
· Access to a network of 70-plus Concierges who live locally, know their destinations inside and out and are extremely well-connected. They lend fantastic ground support, offering insider recommendations, facilitating any last-minute changes and troubleshooting
· A brace of additional services designed to make departure easier than ever. Every Original Travel client, regardless of whether they're off on a long-weekend to Seville, or a multi-destination sabbatical, will enjoy UK airport meet and greet, fast track UK check-in, fast track UK security*, lounge access and pre-booked flight seats. There are also upgrade options to include: a luggage transfer service from your home to the airport; fast track check-in and security and lounge access on your flight home; fast track through immigration on your return to the UK.
· The knowledge that not only will Original Travel offset the carbon footprint of their international flights, but also – in an industry-first – car-hire and other flights (even if booked independently).
· The knowledge that they are contributing to Our Foundation, which supports nearly 100 humanitarian projects in 30 developing countries. To date, nearly £800,000 has been invested to support five key areas: child protection, vocational training, economic development assistance, preservation of cultural and natural heritage and safeguarding the lifestyles of indigenous peoples
Follow and Share with Jetsettersblog.