PADI Travel Offers Must-Visit Diving Destinations for Those Seeking Adventure this Holiday Season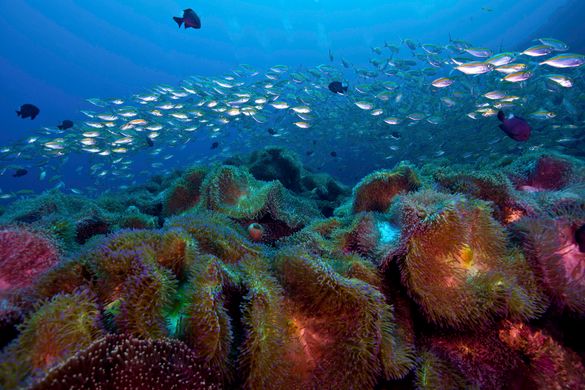 ---
ust in time for the holidays, the dive travel experts at PADI®, the Professional Association of Diving Instructors®, have curated a collection of holiday trips for divers of every experience level and interest, including first-time divers. With more than 6,600 dive centers and resorts across the globe, and thousands of dive travel packages, PADI provides divers with underwater adventures, worldwide travel opportunities and new perspectives to steward ocean health. As part of the organization's mission to create a billion torchbearers to explore and protect our ocean, PADI enables divers' exploration through life-changing diving vacations and experiences at the world's best resorts, liveaboards and dive centers through PADI Travel®.
"From Mexico to Thailand to the Maldives, many dive destinations offer excellent conditions this time of year, making it an ideal season to book a dive trip and explore the world above and below the surface," says Kristin Valette-Wirth, chief marketing officer at PADI Worldwide. "There is no better way to end 2019 than by expanding your horizons and fully immersing yourself in a destination that celebrates adventure and connection to the world around us."
PADI Travel is offering dive vacation packages for both new and experienced divers who want to celebrate the holidays in paradise:
Those planning to dive for the first time during their holiday can make the most of their vacation time by starting their scuba course at home with PADI Open Water Diver eLearning. This interactive knowledge-development platform presents fundamental scuba diving concepts and safety rules through videos, audio, images and text, which prepares students for underwater skills development with a PADI Instructor. The first dives are in a pool or confined water; the PADI Open Water Diver course also includes four open water dives. The confined water and open water dives can be done with a PADI Dive Center locally or at a travel destination. The course is student-centered, completed at a pace that works best for each individual. On average, the in-water portion of the course can be completed in three or four days. Kids as young as 10 years old (who meet the requirements for both course knowledge development and dive performance) can become certified divers, making scuba diving an experience the entire family can enjoy together.
To kick off the holiday season, and to give back to the ocean, from Black Friday through Cyber Monday you can get 10 percent off select PADI eLearning® programs at padi.com; PADI will donate an additional 10 percent to an environmental organization to support ocean health.
For more information about learning to scuba dive or to start planning a dive holiday, visit padi.com.
About PADI
PADI® (Professional Association of Diving Instructors®) is the world's largest diver training organization with a global network of more than 6,600 dive centers and resorts and 137,000 professional members worldwide. Issuing more than 1 million certifications each year, PADI enables people around the world to seek adventure and save the ocean through underwater education, life-changing experiences and travel. For over 50 years, PADI is undeniably The Way the World Learns to Dive®, maintaining the highest industry standards for dive training, safety and customer service, monitored for worldwide consistency and quality. With a longstanding commitment to environmental conservation, PADI is leading the way for millions of people to actively explore, steward and protect the ocean through its course offerings and partnerships with like-minded, mission-driven organizations. PADI embodies a global commitment to ocean health with its mission to create a billion torchbearers to explore and protect the ocean over the next 50 years.
Seek Adventure. Save the Ocean.SM   www.padi.com.
Follow and Share with Jetsettersblog.