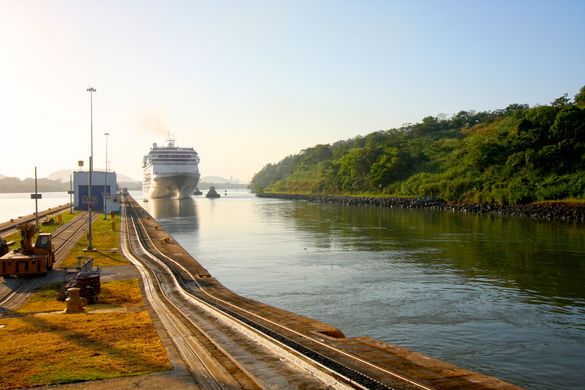 ---
For the first time in history Panama has qualified to play in the World Cup. Ahead of the country's second group match against England on 24th June, specialist tour operator Journey Latin America reveals Panama's top attractions that go beyond the great engineering feat that is the Panama Canal.
Casco Viejo, Panama City
Modern Panama City is a commercial and international trading hub with a buzzing quarter boasting shopping malls, sophisticated restaurants and entertainment. The capital's historic district Casco Viejo however, is completely different. Small but extravagant, with grand historic houses, crumbling pastel façades and a buoyant atmosphere, this UNESCO World Heritage Site is in stark contrast with its skyscraper-filled counterpart.
San Blas Islands
The San Blas Islands are commonly described as 'a little pocket of paradise'. Just a 20 minute flight from the capital, there are 365 pieces of paradise dotted around the Caribbean. The idyllic sandy beaches, deep-blue seas and nature trails encourage the arts of canoeing, snorkelling and wildlife watching. Visitors are hosted by the Kuna Yala, an indigenous tribe who have enjoyed autonomy of the archipelago since the 1920s.
Bocas del Toro
The archipelago of Bocas del Toro features exquisite beaches, turquoise waters and a lively Afro-Caribbean culture. The appealing laid-back vibe, as well as the pristine and remote location of this region justifies its prestigious status. It's a wonderful place to relax, with much of the province protected, offering superb snorkelling and diving options.
Boquete
The appealing town of Boquete is rated as one of Panama's top locations for outdoor adventures. Volcano Barú (3,475m) looms above the town and river Caldera runs through a steep gorge. At the same time, La Amistad National Park straddles the border with Costa Rica and hosts a large variety of hiking trails, bathing pools and waterfalls. Altogether, this makes Boquete a nerve centre for hiking, climbing, white water rafting as well as coffee tours.
Azuero Peninsula
Panamanians proudly refer to the Azuero Peninsula as their country's 'heartland', with its mix of indigenous heritage, vibrant Spanish-inspired culture and colonial architecture. The soft rolling hills and gorgeous coastline form the setting of numerous festivals and fiestas displaying the distinctly Hispanic tradition. The historical villages of Parita and Las Minas are two hidden gems worth visiting, as well as Sarigua National Park, which is now almost a desert following the decimation of its forests.
Discover Panama's top attractions on Journey Latin America's 10 day Signature Panama: Canal, wildlife and beach holiday, providing a comprehensive tour of Panama City, the Panama Canal, highland Boquete, and Bocos del Toro islands from £1,883pp. Alternatively, explore incredible nature, enthralling wildlife and unspoilt beaches in Costa Rica and Panama on their 13-day Explore and relax Costa Rica and Panama coast: Pacific Route holiday from £2,721pp.
Rafe Stone Product Manager at Journey Latin America comments, "Panama is an amazing country to see at any time, but it will be a special place to see the World Cup games. It's a country that more than any other in the tournament is liable to be changed by the experience no matter the outcome."
For further information visit journeylatinamerica.co.uk or call 020 8600 1881
Note to editor:
Prices are per person and include domestic flights, transfers, good-quality, mid-range hotels, excursions and breakfast. International flights are extra.
Follow and Share with Jetsettersblog.