Rancho La Puerta – Wellness Resort 80th Anniversary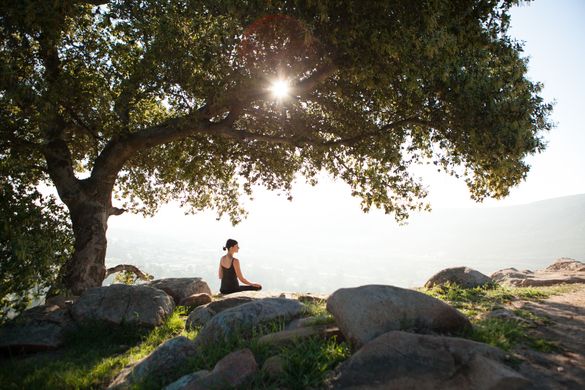 ---
TECATE, Baja California, Mexico  – Rancho La Puerta, the original destination wellness resort and spa, will celebrate its 80th anniversary in 2020 with all-new, specially designed programming and guest experiences being offered throughout the year in honor of the milestone. Co-founded in 1940 by spa pioneers Deborah Szekely and her late husband Edmund Szekely, both progenitors of the modern fitness resort and spa movement.
Since its founding in June 1940, Rancho La Puerta has been rooted in growing the mind and honing the body with nature and nutrition at its heart center. Deborah Szekely, now 97, embodies the Ranch ethos of health and wellness at any age, and her daughter, Sarah Livia Brightwood, continues the family tradition as President, keeping the foundation of Rancho La Puerta paramount by caring for the earth, while offering the highest quality destination spa experience. The legacy and mission of Rancho La Puerta remains the same after 80 years – to inspire leadership, the pursuit of health, and planetary wellbeing in its guests, employees and surrounding community.
"We're honored to celebrate 80 wonderful years of wellness," said Roberto Arjona, CEO and general manager of Rancho La Puerta. "We've created life-long friendships with guests and are humbled to provide a magical place for guests to pause and truly be present to revitalize their mind, body and soul. Our motto has always been 'Siempre Mejor,' which means 'Always Better.' Our co-founder, Deborah, believes this must also mean "Always Changing." The Ranch reflects this, from the ground up."
To celebrate this historic anniversary, Rancho La Puerta has launched several commemorative anniversary-inspired programs and experiences in 2020, including:
• Two New "Glamping-Style" Spa Treatment Tents – Available exclusively for a new 90-minute spa treatment, the Embodying Wellbeing Ritual is inspired by ancient Mexican ceremonies and Ranch traditions, the treatment cultivates a deep connection to guests' inner selves and nature. The journey begins with a welcoming ritual sage smudge and ceremonial conch blessing to cleanse the energy in the space. Following the ritual, each guest will set an intention with an intention stone before enjoying bodywork based on their solar plexus pulse, a detoxifying clay abdominal mask, and a healing abdominal massage. Gentle stretches with a rebozo (scarf) are also incorporated to help release the body and bring harmony to the mind, body and spirit.
• Ochenta Canastas, Ochenta Personas – Rancho La Puerta will also be honoring its 80th anniversary by giving back to its hometown of Tecate, Baja California, Mexico. The resort is launching a new program called Ochenta Canastas, Ochenta Personas. Eighty canastas (baskets) of nutritious food will be donated regularly throughout the year to the surrounding community through local organizations that assist orphans, migrants, seniors, and women. Each basket contains enough food to feed an individual for one week. To kick off the program, The Ranch will purchase and put together 80 baskets in the first week of 2020. For the remainder of 2020, Ranch guests will have the opportunity to purchase and hand-assemble each basket during their visit to the property. Charitable giving has always been a cornerstone of The Ranch, and this is a wonderful way for guests to support the local community in this special 80th year.
• 80th Anniversary Weekly Fitness Challenge – Guests will be encouraged to participate in an 80th anniversary weekly fitness challenge. Activities will follow the 80th anniversary theme and adhere to the Ranch's basic values. Examples include practicing eight deep breaths a day, embracing eight people a day in a hug, finding eight minutes of silence each day, turning off cell phones for eight hours, and holding a plank for 80 seconds. Throughout the weekly guest challenges, guests will receive an activity journal card upon arrival and upon completion receive a gift to remind them of their success and dedication to their inner and outer health and wellness, as well as encourage continuing these habits after their visit is complete.
• $80 Week Raffle – Lastly, as a final celebration in honor of 80 wonderful years, guests staying throughout the anniversary month of June will have the opportunity to enter an incredible raffle where Rancho La Puerta will be raffling off a one week stay, valid for one lucky guest, for only $80. For more information or to book a stay at Rancho La Puerta, please visit www.rancholapuerta.com or call 800-443-7565.
About Rancho La PuertaFounded in 1940 and the first true fitness resort and spa in North America, Rancho La Puerta, welcomes guests to 4,000 private acres of gardens, mountains and meadows with an approach to wellness that strikes a true mind, body and spirit balance. Facilities, programs, and amenities are all available for exclusive use by guests during three-, four- or seven-day stays. Inclusive rates cover accommodations, fitness classes, hikes and activities, gourmet vegetarian meals (seafood options included), activities and special presentations. Spa treatments, personal training sessions and cooking classes at The Ranch's La Cocina Que Canta cooking school are available à la carte throughout the course of a stay.
Situated at the juncture of the Laguna and Sierra Juarez mountain ranges, Rancho La Puerta is located 3 miles from the Tecate, Baja California, U.S.-Mexico border and within an hour and a half drive of downtown San Diego.
Follow and Share with Jetsettersblog.