Reserve Your 2021 Holiday for £30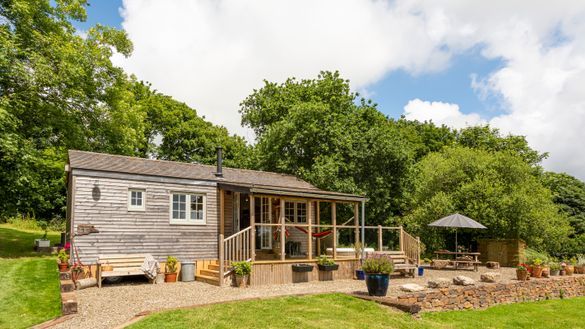 Now's a great time to snap up your 2021 holiday. With availability filling up fast, reserve your chosen dates and cottage for just £30 this August with Classic Cottages, then you can sit back and relax knowing you've got it taken care of. Here are a few fantastic properties to inspire you…
Formerly a working mill, The Old Mill in Dorset is a wonderful retreat in a secluded location. With its original features cleverly incorporated into a luxurious getaway, this is the perfect spot for a countryside escape.
Sitting secluded on the Pembrokeshire coast, Station A is truly a unique hideaway. Previously a research laboratory during WWII, spend your days exploring the coast path, trying out a new water sport, or simply sitting back and enjoying the sea views.
Amidst the rural paradise of the Cornish countryside, The Little Cider House is a blissfully peaceful getaway. A gorgeous wooden cabin, The Little Cider House has been lovingly crafted and beautifully designed with a hot tub and fire pit for evenings spent barbecuing and stargazing.
Whether you're looking for a cottage on the coast, a romantic rural retreat or something for the whole family, why not reserve 2021 holiday now? And don't worry, there's no catch. This offer simply allows Classic to extend your reservation until 1 October 2020.
With an exclusive portfolio of places to stay, Classic have a luxury and handpicked self-catering collection across Cornwall, Devon, Somerset, Dorset, Sussex, Pembrokeshire and the Isle of Wight.
https://www.classic.co.uk/holiday-cottages-for-next-year.html