Ryokan Stay from Kinosaki- Japan's Best Hot Spring Town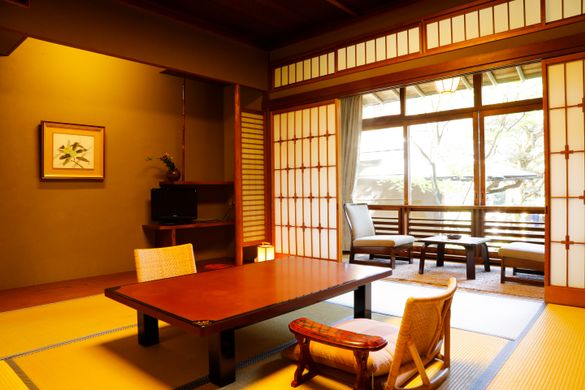 ---
With over 400,000 Australians taking a trip to Japan last year and ever-growing interest, there is no denying that it has become the ultimate 'it' destination for Australian travellers who are flocking to the land of the rising sun lured by its fascinating history, culture, heritage and food.
Whilst there are many reasons to visit, the passions travellers pursue when travelling to Japan are increasingly built around local experiences and traditions. According to the recently released Pinterest Travel Trends Report for 2018, travellers are looking beyond the big cities and discovering small town destinations and secret spots off the beaten path – trips that are ideal for soaking up the local culture and creating experiences that are truly personal and unique.
Visit Kinosaki has confirmed this trend pointing out that one of the main drawcards for travellers visiting 'Japan's Best Hot Spring Resort Town' has been learning about Japanese heritage and culture by staying at a traditional Japanese-style guesthouse: the famous ryokan.
In Kinosaki Onsen, the ryokan appeal goes even further with the entire town built to replicate one big ryokan: the station being the entrance, the streets the hallways, the ryokans the guest rooms, and the hot springs the bath.
"Visit Kinosaki Ryokan Listing certainly offers a wide range of ryokans to choose from. There is something for every budget all the way up to the ultimate luxury experience.  Whilst the accommodation landscape around the world is ever-changing, the ryokan has preserved its traditions for centuries making a for the most authentic accommodation experience you can get" said Alison Roberts-Brown, former long-term Japan resident and Director of Tourism Garden, representative of  Visit Kinosaki in Australia.
But whilst the experience is certainly a special one, there are a few tips and advice Visit Kinosaki would like travellers to know before their stay in a Japanese ryokan:
Leave Your "Geta" by the Door: First thing to do when entering a ryokan: take off your shoes or your traditional 'geta' and slip on your slippers.
Enjoy the tranquil Simplicity: The traditional ryokan rooms are known for being beautifully simple and elegant. The floors are covered with woven straw mats and furnished with a low table and floor cushions for seating. You will also notice that some rooms do not have a clock, this is so that guests won't worry about the time and instead focus on relaxing during their stay.
Put your Yukata on: Slip into the traditional Japanese yukata, which is provided by the ryokan with an own distinct patter. In Kinosaki Onsen, everyone can relax in a yukata, even outside, because after all, the streets are the hallways of one big ryokan!
Enjoy an Onsen: In Japan's Best Hot Spring town, visitors staying at a ryokan get a free pass to visit seven public baths.
Sleep Japanese-style: At night, return to your room where the ryokan staff will already have laid out a futon while you were out, with crisp bedding and a soft pillow.
To allow visitors to enjoy the 'ryokan paradise' with utmost confidence, Kinosaki Onsen's ryokan information centre, located in front of the JR Kinosaki Onsen Station, is a visitor's first port of call, where they learn all about how to stay in a ryokan such as the booking system, luggage service, coin lockers, vending machines, hotel shuttle bus and more.
To find out more about ryokan and onsen etiquette click here.
To access the Ryokan Listing click here.
Follow and Share with Jetsettersblog.