Secret Compass New Line of Adventures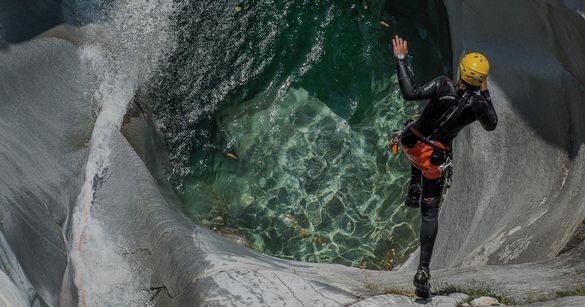 ---
Today, the expedition travel experts at Secret Compass launch a new line of Adventures. With years of experience exploring the remote corners of the world, they've curated the ultimate collection: 18 adventurous experiences in partnership with the best local teams.
Mountain biking in remote Himalayan valleys, kayaking amidst icebergs riddled waters and galloping across the Mongolian Steppe on horseback – those seeking high adrenaline and remote escapism, need look no further.
"We've been leading expeditions around the world for seven years now and as such, we've developed a tight network of trusted teams and qualified guides across the map," explains Managing Director and Secret Compass Founder Tom Bodkin. "We're proud to be working with these local pioneering and internationally respected teams and to offer such an extraordinary range of adventure opportunities in some incredible and diverse locations."
Founded in 2011 by two former British Army commanders, Secret Compass cemented their name in adventure by running pioneering expeditions in remote, high-risk locations. From pioneering tourism in Iraqi Kurdistan and South Sudan, to helping sustain conservation efforts in the Congo, summiting unclimbed mountains in Mongolia to crossing Panama's infamous Darien Gap, Secret Compass trips are known to raise eyebrows.
"This is just another string to our bow," continues Bodkin. "We'll be continuing to run pioneering expeditions around the globe but by offering these Adventures, we hope to make this kind of travel more accessible and more flexible."
An alternative to the predetermined departure dates and team structure of their already well established line of expeditions this action-packed collection puts the opportunity to design a personalised private adventure in your hands. Guided by a commitment to authentic adventure, each trip promises to take travellers beyond the typical tourist tick-list and out into the genuine wonders of the world. But you won't see Machu Picchu or Niagara Falls on this list.
"The ethos behind our trips has always been to venture beyond the conventional destinations of oversubscribed adventure tourism and to really get stuck into the countries we visit, the food, the people and of course the environment," explains Secret Compass Operations Manager Bryony Balen. "Adventure is the perfect catalyst to broaden minds and inspire, so we've been sure to stay true to that here."
Every adventure on the list has been hand-selected by the Secret Compass experts and designed to be the springboard to the ultimate immersive travel experience, the itinerary for which is designed specifically with the traveller's needs in mind.
"For many of our teammates, the team dynamic of our expeditions is much of the appeal," continues Balen. "But we're seeing more and more people wanting to customise elements of the trips we offer. And while many opt to go completely bespoke, designing their own trips from scratch, most need a starting point. Secret Compass Adventures is that starting point.
"By working with these local teams we're in a position to transform these experiences into epic extended adventures in line with whatever it is you're looking to achieve."
Find out more about Secret Compass Adventures here: https://www.secretcompass.com/adventures/
——- ends ——-
Notes for editors

Secret Compass Expeditions and Adventures

Since 2010, Secret Compass has been leading expeditions, adventures and TV and Film projects into the world's most extreme environments.
Our pioneering approach to travel has put us at the forefront of expedition planning, risk management and leadership. In the wild and isolated corners of the world, Secret Compass creates projects beyond convention. And after years exploring the most extreme environments, we're dedicated to developing unparalleled experiences, delivered by the industry's best expedition leaders.
Available Adventure destinations include Nepal, Papua New Guinea, Argentina, Uganda, Rwanda, Israel & Palestine, Namibia, Tanzania, Norway, Mongolia, Kenya and the Faroe Islands with activities including kayaking, mountain-biking, fat-biking, trekking, horse-riding, climbing and sailing.
Upcoming Team Expedition destinations include Kyrgyzstan, Greenland, Armenia, Burma, Ethiopia, Iran, Venezuela, Iraqi Kurdistan, Panama, Siberia, Sudan, Madagascar, Gabon and Afghanistan.
Secret Compass for TV, Film & Brand Projects

Secret Compass is trusted by production companies and brands to create and capture the extraordinary in remote and wild regions thanks to its unrivalled location and risk-management expertise. Credits include location-managing Channel 4's Walking the Nile and Walking the Himalayas series, alongside projects for the BBC, National Geographic, Animal Planet and the Discovery Channel. Brand clients to date include Mitsubishi, Sony, Nespresso, Giro, Xbox and Jagermeister.
Follow and Share with Jetsettersblog.