'Seven Minutes in Saint Lucia' Series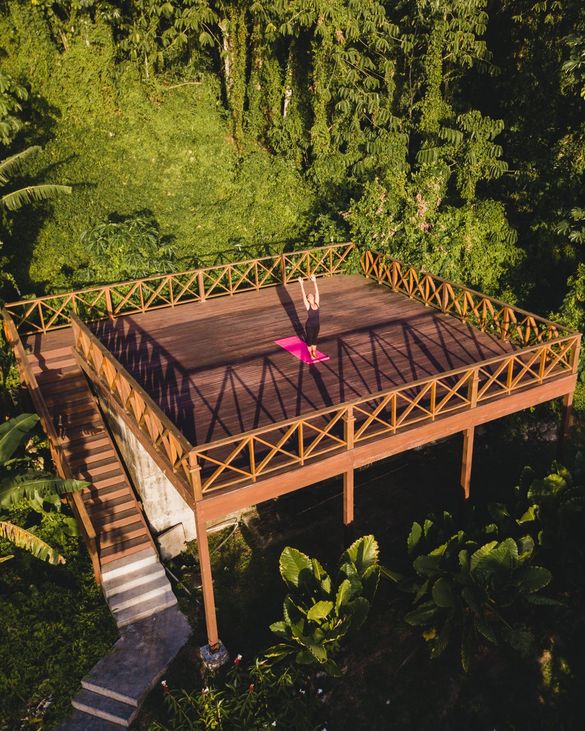 As the world adjusts to the new reality of life under social distancing and self-isolation in the midst of the coronavirus pandemic, the Saint Lucia Tourism Authority (SLTA) is inviting people to escape to Saint Lucia with a social media series that airs twice per week on Instagram.
While we can't travel, we can escape in the comfort of our homes. Discover yoga and meditation at the Pitons, make a tropical cocktail with locally-produced Chairman's Reserve Rum, or cook an authentic Saint Lucian dish.
UK & Europe SLTA Director Patricia Charlery-Leon said: "It's heartening to see how people have pulled together as we all face such difficult challenges. We wanted to offer a little escape with some of the things that inspire people about our island, until the time is right to welcome people again."
To participate, follow @TravelSaintLucia on Instagram as the Saint Lucia Tourism Authority broadcasts LIVE from sunny Saint Lucia. At the designated time, go to the @TravelSaintLucia Instagram and click the "story" in the top left corner to join live. Participants are encouraged to submit live comments to make the events even more interactive. The weekly series kicks off with the upcoming LIVE stream schedule:
YOGA AT THE PITONS
Thursday – March 26, 3:00pm – 3:07pmGMT
Join local yoga expert Monique Devaux as we kick off "SEVEN MINUTES IN SAINT LUCIA" with breathtaking views of the world-famous Pitons in Saint Lucia.  What better way to start your day than a virtual escape for a mind-body connection.
SAINT LUCIAN FLAVOUR COOKING CLASS
Tuesday – March 31, 3:00pm – 3:07pm GMT
You won't want to miss international Saint Lucian chef Shorne Benjamin @chefshorne for a virtual cooking class. Get your appetite ready as we guide you step-by-step through a famous and delicious local dish.
LIVE DJ PARTY
Thursday – April 2, 9:00pm – 10:00pm *Special Time* GMT
LIVE virtual dance session to get you up and moving with one of the hottest Disc Jockeys in Saint Lucia, Hollywood HP @hollywoodhpslu. Join our jam session spinning the hottest Reggae, Dancehall and Soca hits from the comfort of your home, at a special evening time.
BEACHY, BREEZY MEDITATION
Tuesday – April 7, 3:00pm – 3:07pm GMT
Free your mind with LIVE guided meditation with Janelle from @YogawithJa, from the sandy beaches of Saint Lucia.  Let the calm breeze of the Caribbean Sea open up all of your senses for a virtual escape. We are here to connect, ease stress and spread positive energy.
Other Seven Minutes in Saint Lucia Lives include:
09 April 2020                   Soca Fit
14 April 2020                   Tet Paul Hike
16 April 2020                   Cocoa Tea
21 April 2020                   Concert
23 April 2020                   Rum Cocktail making
28 April 2020                   Wood Sculpting
30 April 2020                   Garden guide of Herbal Plants & Remedies
For up to date information on the status of COVID-19 in Saint Lucia, please visit https://www.stlucia.org/en/covid-19/
Follow and Share with Jetsettersblog.