Seychelles Staysure Tour in December 2018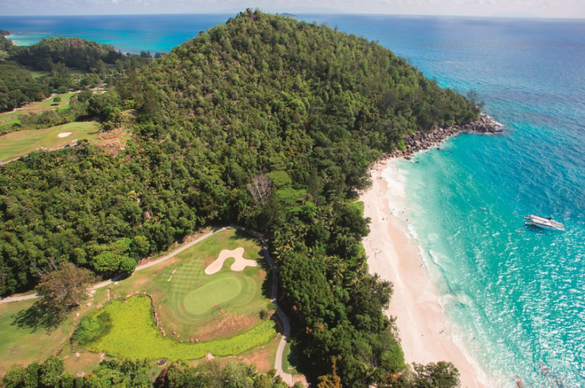 ---
LONDON, 18 June 2018: The Seychelles Tourism Board has announced that the 2018 Staysure Tour season will end in the island of Praslin at Constance Lemuria, one of Seychelles' most exquisite golf courses. Staysure Tour members will compete for almost £600K (US$800K) in prize money at the MCB Tour Championship from 14 to 16 December.
This is the first time the Seychelles will host a golf tournament of such calibre, and the archipelago is bound to impress. Stunning natural surroundings, year-round sunshine and warm weather, welcoming hospitality and world-class golf courses make the Seychelles a golfer's dream.
Sherin Francis, CEO of the Seychelles Tourism Board, said: "As a golf and leisure destination, Seychelles has a lot to offer, and we are looking forward to welcoming all the golfers, delegates and families to our shores."
Previously the European Senior Tour, the 2018 Staysure Tour is the men's professional golf tour for members aged 50 and older. The MCB Tour Championship will be celebrating its 10th anniversary this year.
David MacLaren, Head of the Staysure Tour, said: "We have to acknowledge the commitment from the Seychelles Tourism Board. Their desire to host the Staysure Tour has created the opportunity to bring a thrilling climax to the season in one of the most beautiful destinations in the world."
About Seychelles
The Republic of Seychelles is a 115-island archipelago in the Indian Ocean. Tourism is one of the main contributors to the country's GDP. Unrivalled beaches, exceptional hospitality and preserved nature make it the ideal destination for peace and relaxation. British nationals do not need a visa to visit Seychelles.
Follow and Share with Jetsettersblog.