Skyros Holidays 2020 UK Staycations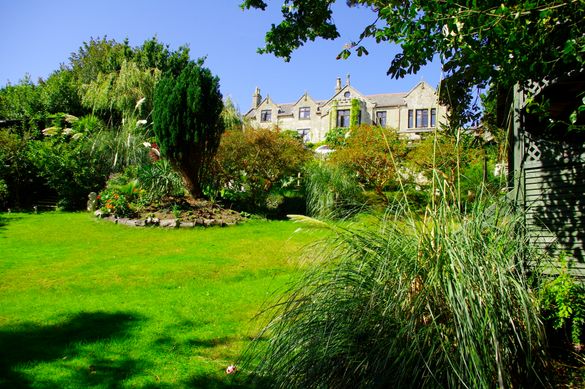 ---
Skyros holidays is delighted to present a series of holidays at The Grange by the Sea, Skyros HQ in the Isle of Wight. This is an ideal opportunity for a UK staycation, especially for solo travellers, where you can be sure of a warm welcome and know that all measures have been taken to meet government guidelines, ensuring that you have a safe and enjoyable holiday.
After months of lockdown, escaping across the Solent to a lush, green island in the south of the UK boasting the most hours of sunshine in the UK, does sound very appealing. Add to this the opportunity to meet likeminded people – albeit socially-distanced – and the chance to explore your creativity, rethink life's priorities and explore nature and coastline walks. Enjoy Shanklin's long sandy beach and take a dip. It's warm enough now.
Choose your masterclass each week and also enjoy afternoon drop-in classes. Options include yoga, writing, mindfulness, painting, comedy, creativity and more.
Facilitators are exceptional and include:
* comedy writers Tony Hawks, Logan Murray, Kate Smurthwaite and Arthur Smith
* yoga teachers Ken Eyerman and Marina White Raven
* singers Sarah Warwick, Luke Meredith and Susie Self
* artists Ignacio Lalanne and Michael Gahagan
* colour therapist Theresa Sundt and mosaicist Roz Wates
* authors Monique Roffey, Steve Attridge and Amanda Smyth and and many more outstanding professionals.
All meals are included with lunch and dinner prepared by Spanish chef Alfonsa Nevado-Barras, in keeping with the Skyros tradition of providing Mediterranean meals in Greece.
See the full programme of holidays here: https://www.skyros.com/holiday-locations/isle-of-wight/
Follow and Share with Jetsettersblog.