Summer Tourism Season in South Dakota Shows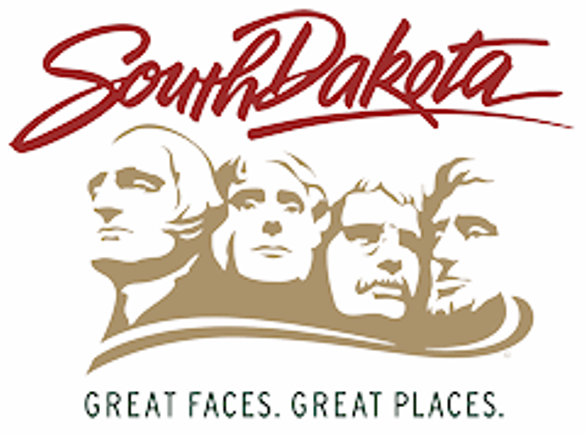 PIERRE, S.D. Thanks in part to a new peak season campaign, "Great Faces, Great Places," the South Dakota Department of Tourism is expecting the launch of the peak tourist season this month to be another solid one for the state.
"Our campaign is performing well," said James Hagen, Secretary of the South Dakota Department of Tourism. "In Chicago, Denver, Kansas City, Minneapolis and Canada, interest in visiting South Dakota this summer is strong. We're expecting this to translate into a good season for tourism in South Dakota."
The department monitors several key indicators to determine how the marketing is resonating with consumers. Vacation Guide requests through the department's website TravelSouthDakota.com are up 78 percent, while the number of new visitors to the site is up 11 percent from Jan. 1 through April. For the same time frame, e-newsletter signups are up 32 percent.
The new "Great Faces, Great Places" creative campaign—which incorporates the tagline first used in 1989—focuses on both the unique faces and great places that visitors will find in South Dakota. Backed by new South Dakota artist recordings of the iconic "Great Faces, Great Places, South Dakota" jingle, the TV spots feature some of the state's great faces sharing their own stories. Those featured in the new commercials include Mount Rushmore National Memorial Superintendent Cheryl Schreier and Chief of Interpretation Blaine Kortemeyer; Sandi Vojta, co-owner of Prairie Berry Winery and Miner Brewing; and Chris Hanmer, CH Patisserie owner and world champion pastry chef.
Building on last year's successful tourism season that saw total visitation increase to 13.9 million visitors and spending grow to $3.88 billion, the department will continue TV, billboard, magazine, direct-mail, digital and social advertising efforts targeting families, outdoor adventure-seeking travelers, and mature audiences looking to cross iconic stops like Mount Rushmore off their bucket lists. Strategic efforts for 2018 kicked off prior to the 2017 holiday season with the Macy's Thanksgiving Day Parade as well as a season-long promotion with the Minnesota Vikings.
The department's multi-channel approach strives to share a consistent South Dakota message with audiences throughout a variety of media platforms.
"When someone in our target market sees a South Dakota billboard on their way to work, a South Dakota ad on their phone during the day, notices someone they follow on social media exploring South Dakota, and then comes home to see South Dakota on their television at night, research shows that they're going to be far more likely to come to our state," said Hagen. "We believe that a multi-channel approach is one of the best ways we can attract visitors."
In total, the department expects the peak season marketing campaign to generate more than 358 million impressions. Efforts will run primarily through mid-July, with some messaging continuing into the fall.
The department will focus on audiences in the following cities in 2018: Minneapolis, MN; Chicago, IL; Denver, CO; Madison, Green Bay and Milwaukee, WI; Des Moines and Cedar Rapids, IA; Kansas City; and Omaha, NE. Secondary/tertiary markets include Lincoln, NE; Fargo, ND; Mankato and St. Could, MN; Wausau and La Crosse-Eau Claire, WI; the Quad Cities in Illinois and Iowa; Spokane, WA; Portland, OR; and Winnipeg, Canada.
The South Dakota Department of Tourism is comprised of Tourism and the South Dakota Arts Council. The department is led by Secretary James D. Hagen.
-30-
Media Notes: For downloadable images and videos of the Department of Tourism's marketing efforts, utilize this Dropbox link: https://l-s.sharefile.com/d-s44d9e694fd3407aa
Follow and Share with Jetsettersblog.