TellMeWhere2Go free Weekly Deals promotion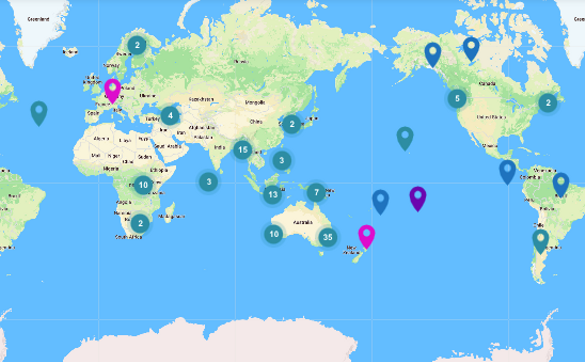 ---
Bid to help hard-hit travel industry recover
Welcome to 2021, and the good news is that TellMeWhere2Go.com is now offering all companies a chance to promote their great travel deals, free, via Wednesday's Weekly Deals.
Companies and PR's are now welcome to send one travel-related deal per week, to our Editor for consideration, to be included at no cost, under the Weekly Deals tab on the TellMeWhere2Go.com website. Refreshed each week, TellMeWhere2Go deals will also be promoted via socials, and this content can also be shared easily by you.
Join in on the Weekly Deals' free action by simply emailing kate@tellmewhere2go.com, and you'll be sent a template to fill out, each and every week if you choose, and you can submit one deal weekly, as often as you like.
Send in by COB Monday weekly, for that week's Wednesday deals. (Deals must be valid for at least nine days from submission)
Need a bit more loving?
Take a solus EDM, dedicated just to your news and it will be sent to nearly 2000 engaged subscribers.
Or have a specially designed, dynamic MREC tile ad on our deals page, linked back to your landing page of choice.
Be Business-Wise and take a basic Business listing with our 2021 introductory offer that ensures a pin on the global map just for your product or client.
Go to town with a Storypack including two written stories, a podcast, eight images and a video.
Who are we, and what do we do?
TellMeWhere2Go.com is a multi-functional online platform, designed for travellers, with entertaining storytelling by travel experts, to help inspire, and reignite the love of travel. The website features a user-friendly clickable world map, with locator pins, on destinations, iconic landmarks, fun activities and tourism attractions. Or choose a travel type that suits to search, or simply plug in a word to search.
Listen, watch, read and be enthused by factual, authentic podcasts, videos, image galleries, captivating stories, reviews and travel news. These experts can guide you through research, planning and right up to booking a trip, all on the same website. Dream, research, plan, enquire, book.
TellMeWhere2Go.com was launched in October 2020 and has already grown to an audience of over 5,000 unique visitors to the website monthly. A monthly e-newsletter goes out to a database of approximately 2000 subscribers. Social media reach is growing daily, currently at just over 1000 combined, but engaged followers. Add in our Affiliate potential reach in some stories of 978,000 monthly visitors, to see why TellMeWhere2Go is well and truly in the global public eye.
Visit TellMeWhere2Go.com
Contact us – contact@tellmewhere2go.com
Follow and Share with Jetsettersblog.