The Horizon Horseback and Home Workation in Africa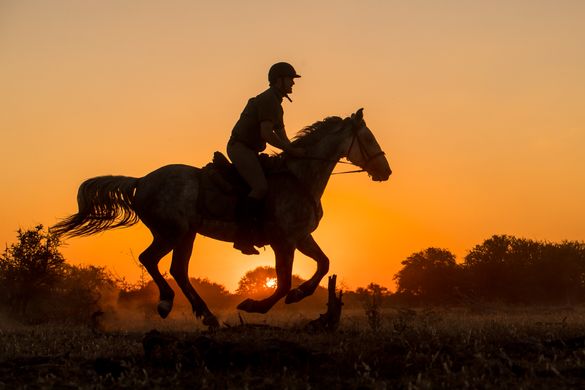 ---
Globally famous in the equine and safari world, Horizon Horseback has been voted the Best Riding Safari in Africa over three of the past five years. Their philosophy mixes the key ingredient of any riding safari, the quality of the horses, the luxury accommodation, bespoke service and an amazing variety of both horseback, sightseeing and fitness facilities.
Due to the ongoing COVID-19 pandemic, the global workplace has experienced a seismic change which with government backing now encourages "work from home". These changes are here to stay.
With this new normal the Horizon team have spent the past few months actively engaging with their clients to see how their facilities and natural spaces can marry a vacation with work.
The results of their discussions show that there is indeed a demand for a cost effective Workation solution. Horizon have therefore decided to launch a limited number of long stay remote working opportunities for guests at significantly reduced rates – allowing guests to integrate their passion for horse-riding and African discovery into their daily workday. Safaris in Africa are an intimate experience: there is simply no better way of taking in the African bush than by horseback – becoming part of a herd of zebra as they canter across the plains, or quietly approaching a browsing giraffe or basking hippo is a truly amazing feeling. Africa is a very special place, but Africa on horseback is truly magical.
A long stay Workcation guest will benefit from a tailor-made itinerary that can be created entirely around the guests working day and time zone. Guests will be allocated private Lodge office space with complimentary wifi. Guests can safely work whilst also enjoying all the benefits of Lodge life including the opportunity to ride a wide range of different horses (or develop an intimate relationship with a particular favourite), take advantage of on-site keep fit sessions, partake in a spot of lunchtime volleyball, venture out on accompanied runs and bike rides or simply relax by the pool.
Horizon Horseback was stablished in 1993 by four dynamic individuals, Shane, Laura, Rupert and Tanya, each sharing a devotion to horses and the community around them. Over time the team have successfully developed a collection of horse-riding safaris which offer not only close encounters with game but also a diverse range of other rewarding riding experiences: polocrosse, western games, jumping, cattle mustering and swimming with your horse.
Horizon Horseback holidays are special not only because of the multiple safari options they offer, but for their exceptional team of dedicated staff; all chosen for their love of horses, people, the bush, Africa, and having fun whilst combining all these elements. A Horizon holiday combines beautiful land, scenery, horses, and people with a place of peace and open air activities designed to nourish the soul in this new age of travel.
For further visit http://www.ridinginafrica.com/index.html
For press information and images please contact Phoebe Oliver phoebe@oliverrelations.co.uk
Ends
Notes to Editors:
· Price for a stay of 29 days or more is £100 per person per night, which includes up to two rides a day, swimming with horses, rides in the reserves, cross country, as well as jumping lessons and polocrosse instructions if desired, all meals, all beverages, laundry uncapped, wifi, office space if required, and a weekly shopping delivery service for personal goods such as toiletries and other personal goods. ( normal rate for your information is £229 pppn in low season and £291 pppn in the high season so a minimum saving of £129) Airport transfers at £102 each way. Meals can be tailored to suit and kitchen can cater all dietary requirements.
· In addition to the above those on a long-term stay will have the option to visit the Botswana base for 3 or 5 or 7 nights at a reduced price (subject to Botswana borders being re-opened and the safaris there are up and running)
Follow and Share with Jetsettersblog.