THE KVARNER REGION – Croatia – Health and Wellness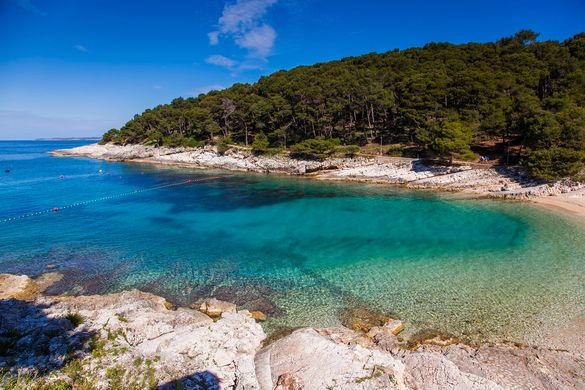 ---
Kvarner has numerous freshwater springs and lakes and is a significant area for the preservation of biodiversity. Our Adriatic sea contains more than 80 essential minerals and the temperature of the sea reaches 26C in summer, sometimes remaining as high as 17C in spring and autumn. The most recent testing of seawater quality by the European Commission placed Croatia in 2nd place after Cyprus and beating more famous countries. It is therefore understandable that medical experts focus on the benefits of wellbeing here with strong emphasis on our seawater.
The Austrian doctor, Julius Glax was an expert in thalassotherapy and balneology, branches of medicine relating to the positive effects of seawater and highly concentrated sea air.  He moved to Opatija in 1883 where he wrote extensive medical works and treated patients.
On the Crikvenica Riviera, health tourism dates back to 1888 when people travelled from across Europe, attracted by pristine nature and the excellent climatic conditions including sea air quality. Today, marine-based treatments and climatic elements continue to be key features of therapies in the area with some centres having operated and for more than half a century.
It is believed that in Lošinj, medical tourism started in 1885 when Dr Conrad Clar, a well known balneologist from Austria arrived with the aim of finding a treatment for his sick son suffering from a throat ailment. His health vastly improved after just three weeks and the future of the place was set. Today, Lošinj is well known for specialist treatments of allergies, respiratory tract and skin disorders.
In the modern day, medical professionals who champion the benefits of exercise, healthy diet, seawater and clean air have noted what the region has to offer health-seeking visitors. Extensive walking, running and biking trails in pine forests (known for the therapeutic effect on the respiratory system) and on the coast, fresh produce from land and sea, our clean Adriatic sea and excellent air quality – they are all here.  On the professional medical side, from respiratory experts to orthopaedic, dental and dermatological specialists, the region is home to world-class medical providers with state-of-the-art technology:  new guests are certainly beginning to notice.
In recent years the medical providers who are members of Kvarner Health Cluster have treated thousands of visitors or who chose treatment in the Kvarner region of Croatia.
Follow and Share with Jetsettersblog.