Titan Travel's 2020 Travel Trends Guide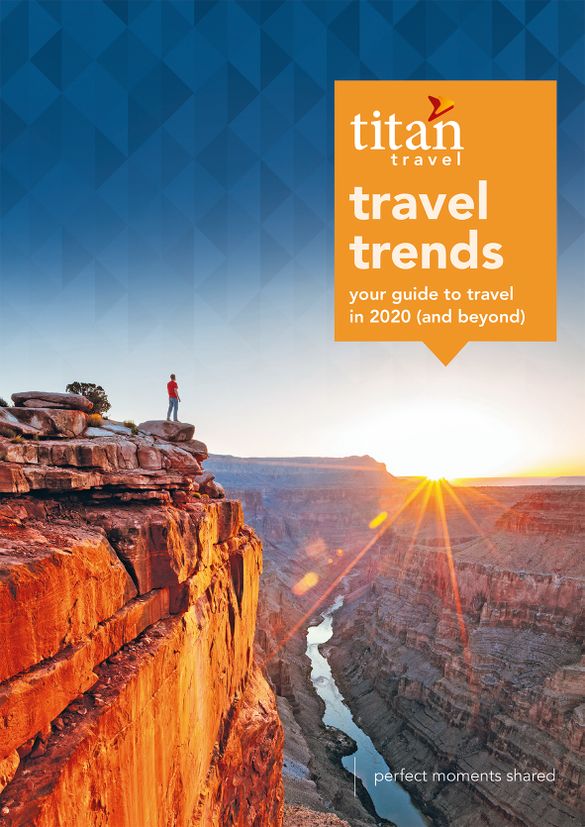 ---
The leading escorted touring specialist, Titan Travel, publishes its 2020 Travel Trends: a guide to travel in 2020 (and beyond!).
With over 40 years' experience in the travel industry, Titan was one of the first players in escorted touring in the UK and continues to be at the forefront of the touring and cruising market. Titan's latest Travel Trends takes a close-up look at what's to come in 2020 using insight from its in-house specialists, industry experts and customers.
Andy Squirrell, Managing Director, Titan Travel, comments, "Titan now offers more than 300 itineraries, covering 70 countries and seven continents, so we appreciate how hard it can be for travellers to decide where next they wish to visit and explore.
"To help travellers across the UK make that all important holiday decision, we have created a new Travel Trends guide filled with expert advice and insight on escorted touring and cruising in 2020 and beyond. We hope readers find the guide both interesting and informative and that it helps inspire many future travel journeys!"
As well as highlighting the bestselling destinations, up and coming areas, and cruising hot list, Titan's Travel Trends also provides a deep-dive into the what, where, why and how when it comes to booking escorted holidays.
Titan's 2020 Travel Trends highlights:
• Find out what Titan's bestselling destinations are for 2020 and which areas are already trending.
• Read about the evolution of how customers are researching and booking holidays and what's influencing our travel choices.
• Titan's where to go when calendar provides a colourful overview of key travel dates where travellers can experience a unique seasonal or cultural event in destinations across the world.
• Discover the best ways to set sail in 2020, from adventurous ocean cruises to calming river journeys.
• As we enter a new decade, Titan delves into the future of travel. See what might be happening in the travel industry over the next 10, 20, 30 years and beyond!
To download the full report or to request a copy, please visit https://www.titantravel.co.uk/best-tours-in-2020.
Further holiday inspiration can be found throughout Titan's website at www.titantravel.co.uk  alternatively speak to one of Titan's Travel Consultants on 0800 239 1428 to discuss your next Titan holiday.
Follow and Share with Jetsettersblog.