Tokyo's Natural Haven the Tama Region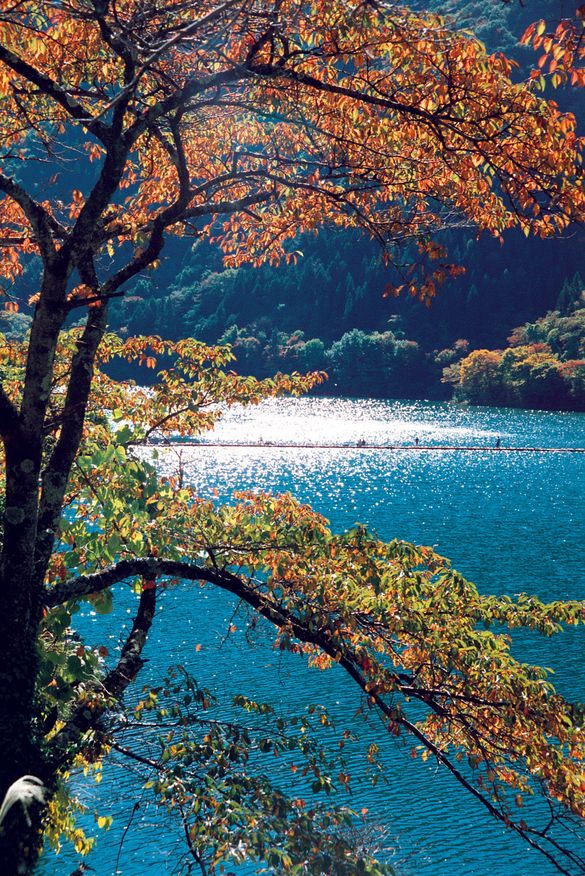 ---
Tranquil forests, sacred mountains, deep gorges with rushing rivers and waterfalls are not usually associated with Japan's neon capital Tokyo, but the vast Tama region covering Tokyo's Western side offers just that and much more. The Tama region, Tokyo's oasis of green is just 90 minutes from the centre of the bustling city and still part of the Tokyo Prefecture.
Visitors can escape the hustle and bustle to pristine natural landscapes of forested mountains and quaint traditional towns. Tama invites visitors to explore the outdoors as well as the distinct local culture and heritage with deep-rooted spirituality giving a sense of olden day Japan.
Here are some of the best experiences to be had in the Tama Region:
Indulge in Forest Therapy: With its giant trees and lush greenery, Okutama was the first area in Tokyo to be approved as a site for forest therapy, the practice of immersing oneself in an environment full of trees. It is scientifically proven to reduce stress, lower blood pressure and improve one's overall well-being.
Cleanse your Soul in Pristine Waterfalls: It has been said that waterfalls can sooth your troubles and revitalise body and mind. The Tama area boasts many waterfalls with crystal clear waters. Take your wellness to a new level at one of Tokyo's most beautiful waterfalls, Hossawa Falls in the Okutama area, ranked as one of the top 100 waterfalls in Japan.
Mountain worship after hiking up Mt Mitake: Mt Mitake (929 metres above sea level) is up the top of the list of unspoilt hiking spots in the area. Atop Mt Mitake, sits Musashi-Mitake Shrine Japan's centre for the ancient tradition of mountain worship, renowned as one of the most mystical places in the entire Kanto region founded back in 91 BC.
Soak it all in at the Onsen: Tama has plenty of onsen to choose from, hot springs are said to have special relaxing and healing properties. What better way to indulge yourself after a day hiking and take in the natural surrounds than to enjoy an outdoor hot spring bath?
Discover Tradition: Visit the weaving workshop of an award-winning artisan in Hachioji City, Tokyo, and try your hand at Tama ori weaving guided by a master. Delve into history with a visit to the historic town of Hinode-machi home to many historical buildings including warehouses dating from the late Edo period. In Ome, visit a 300 year old brewery to learn about the brewing process and how to enjoy sake.
Get your Ninja on: Participate in a thrilling outdoor ninja training program, at a ninja camp among the mountains of Akiruno. What better location could there be to learn deadly ninja skills and mental focus than in a beautiful natural setting in Tama?
For more information on Tokyo's regional areas: "Tama" (Western Tokyo) and "Shima" (meaning Island in the South) go to : https://Tamashima.tokyo/en
Follow and Share with Jetsettersblog.