Top Alternative Spa / Wellness Experiences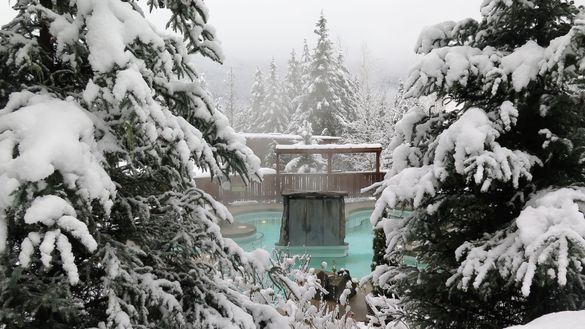 ---
Packed with local insight, Trip101 the innovative one-stop travel guide has provided a round-up of the best alternative spa and wellness destinations around the world. From secluded resorts full of winding trails, charming casitas and meadows to snow-capped mountains, safari and spa escapes; Trip101 shares the most unusual and innovative places to stay that rarely make it into mainstream travel guides.
1.       Food for thought in Mexico: To kickstart the New Year, Rancho La Puerta, voted one of the world's best destination spas located in Tecate, offers a meat-free menu with fresh, healthy organic produce free from toxic chemicals. Seafood is served four times each week for dinner and several times for lunch as an alternative to meat and poultry. The Ranch's diet is lacto-ovo pescatarian including dairy, eggs and seafood but no meats or poultry. Menus are based on low glycemic carbohydrates, plant-based protein, healthy fats and an abundance of antioxidants. The cuisine is designed to provide plenty of protein, vitamins, minerals, and probiotics to fuel an active fitness week.
2.       Digital detox in Canada: Leave all technological devices behind at the Scandinave Spa Whistler where silence is essential to embrace the benefits of the Scandinavian baths experience. The spa's rustic installations are nestled on the edge of the Lost Lake Park spruce and cedar forest. Guests can relax in the heart of nature and breathe in fresh mountain air while invigorating and cleansing the mind, body and soul at the natural hydrotherapy pools. The cycle of dipping in hot and cold baths is proven to both energise and rest the body, improving blood circulation and activating the lymphatic system to help detoxification. It also actively promotes the release of endorphins, also known as the 'well-being hormone'.
3.       Safari and spa in Kenya: After a high-adrenaline and fast-paced safari experience spotting African lions, elephants, cheetahs, buffalos, rhinos, zebras or a giraffe and connecting to the history and culture of Africa, Tulia Spa at Sarova Whitesands Beach Resort & Spa provides a tropical hideaway. Escape to one of the breezy bandas for a Kahawa Scrub, made from finely ground Kenyan coffee.
4.       Isolation and meditation in Kenya: Connect with nature and be more mindful at Sarova Taita Hills Game Lodges with an experimental bush dinner at Kudu Point, the highest location in the sanctuary. Guests can sip sundowners and experience a barbeque in the wild, accompanied by a trio of local musicians. From Kudu Point – sit back, relax and enjoy the most incredible views of Mount Kilimanjaro.
5.       Spa and sustainability in Indonesia: Immerse in Indonesian culture at MesaStila Resort and Spa. The property was originally a coffee plantation and home to the ticket office for one of the oldest train stations in Indonesia. Guests can enjoy the sunset overlooking Mount Sindoro and Sumbing or hang out in the Plantation Lounge which was once the coffee plantation warehouse. The resort still produces coffee and a bounty of organic vegetables which are used in the spa treatments and restaurants. Guests can take a guided tour to learn about the types of coffee plants and the process of drying, roasting and grinding of the beans. To restore health and prevent disease, guests are invited to sample and sip complimentary jamu, a traditional herbal tonic made of roots, bark, flowers, seeds, leaves and fruits.
Driven by current and emerging travel trends, Trip101's articles make content relevant to today's travel consumer. Providing a global platform for user-generated content, Trip101 is empowering content curators to share their authentic experiences from around the world.
To discover more Trip101 alternative spa and wellness experiences in 2019 visit: trip101.com
ENDS
Notes for Editor
Trip101 is a one-stop guide for travel enthusiasts around the world. Supported by an ever-growing community of travel writers, Trip101 provides inspiration and useful information to help facilitate travel in a fun and meaningful manner. Spanning across 7 continents and more than 150 countries, all travel recommendations are based on the experience of travel experts. Trip101 provides the latest destination guides, accommodation reviews and travel tips – relevant for all stages of travel. Be it pre-trip, in-destination or post-trip, there's something useful for everyone.
Follow and Share with Jetsettersblog.