Tours from Home 'Spotlight Series' to Feature a Tour from Wuhan, China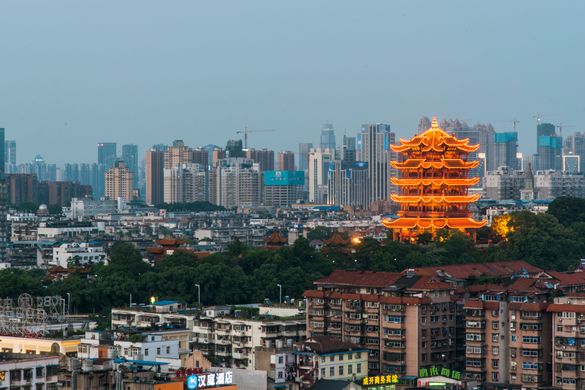 Walks "Tours from Home" initiative has already registered hundreds of eager would-be travelers, and the company is thrilled to announce it's newest live offering: Stories from Wuhan, China. Walks believes that every place, every culture has a valuable story to tell, and that forms the backbone of the company's mission: to share and celebrate the world's stories via fascinating storytellers. The company is now expanding on that mission in solidarity with the global tour guide community and other partners around the world. Now, for a limited time only, Walks will feature Wuhan, China as the inaugural topic for the new "Spotlight Series," a subset of Tours From Home.
Walks' current roster of nine regularly-scheduled live services include a tour of the Met Museum and Sistine Chapel, Roman cooking classes with professional chefs, and many more in development. Today, Walks announced their pop-up "Spotlight Series", which will highlight limited-time-only content covering topical, provocative, and globally fascinating subjects not otherwise available to intrepid travelers, the first being a Tour from Wuhan starting Thursday, April 30th at 7pm ET and moderated by Walks CEO Stephen Oddo.
"At our core, Walks has always been about connecting our guests with the world's greatest stories and storytellers. For 10 years, we've done that in-person in the world's most sought-after destinations. The current global situation is a massive challenge, but from day one, Walks was determined to rise to meet it – to find a way to continue to invite our guests to explore the world with us, and to support the guides and destinations that make the travel industry so strong. This situation has given us a reason and a means to expand our mission to reach more guests: both would-be travelers who are on lockdown, and those who may not be able to travel for other reasons. The Spotlight Series provides a platform for members of our community with great stories to tell, whether they be tour guides, local artisans, winemakers, chefs, volunteers working on travel sustainability, and more," said Stephen Oddo of the new program.
"Many people in the West are only just learning about the city of Wuhan for the first time, and the depiction has not been fair, nuanced, or nearly as interesting as this ancient place deserves. I began researching the city and was blown away by the vibrant culture, beautiful lakes, architecture, and long history of the city. I wanted to know more, and I thought our guests would be interested to learn more, too. I believe it's our responsibility as members of the travel community to elevate the voices and faces of those who can provide us with new perspectives, expanding our mindset and preconceptions. That is the heart of what travel is all about," Stephen elaborated.
First Spotlight in the Series: Stories from the World's Most Famous City – Wuhan, China
Walks has partnered with two local Wuhanese world travelers that are passionate about sharing the Wuhan they call home via Walks' new, live streaming "Tours from Home". Rather than focusing on recent events that thrust Wuhan into the spotlight, the program will give an introduction to the city, a bit of the host's backstory growing up there, discuss some of the city highlights and cultural attractions such as East Lake, the historic university (one of the oldest and most beautiful in China), the Yangtze River, as well as their local food and famed "snack" culture.
The online tour will run for about 40 minutes using a multimedia presentation, there will be an opportunity to take questions at the end to round out the hour. This will be a limited time only for 3 weeks, 1 session per week with the first session on Thursday, April 30th at 7pm US Eastern Time.
The second limited-time only  'Spotlight Series' tour will be led by renowned archaeologist and television host, Darius Arya. Darius will lead three progressive tours covering an introduction to Ancient Rome suitable for all ages. The series spans three separate Roman eras and runs for three consecutive Fridays, beginning May 8th, at 12pm Eastern Time. Perfect for those homeschooling, or amateur historians.
Other exciting upcoming Spotlight features include tour guides from the US National Park Service, including Denali, Alaska, and an insider's experience on the preservation of Venice.
For continuous updates on the newest Tours From Home the Spotlight Series, and to reserve your spot on any tour, visit www.takewalks.com/online-tours/.