Uk's First Dedicated Space Travel Agency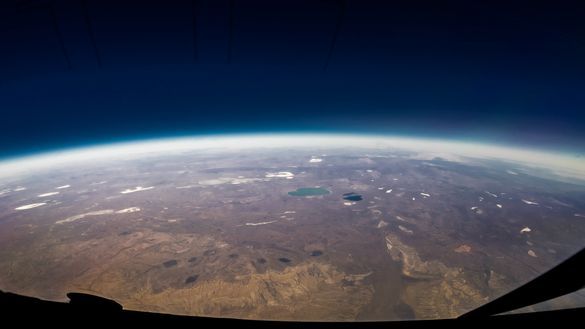 ---
RocketBreaks opens waiting lists and aims to pioneer growth in space tourism
Stay in a space hotel or take a Zero Gravity day trip to experience weightlessness
Spare seat on next month's first Blue Origin flight with passengers reaches $28m!
The countdown to space tourism and the world's first 'sight-seeing astronauts' is well and truly on.
No longer the realms of science fiction, day trips into space, weightlessness experiences and holidays in hotels orbiting the earth are set for lift off.
Space tourism is big business and has some of the world's most recognisable names at the forefront.
Amazon's Jeff Bezos has confirmed he will be on the first passenger spaceflight from his space company Blue Origin next month, where a spare seat on the flight has just been auctioned off for $28m.
Sir Richard Branson's Virgin Galactic is also expected to have its first commercial flight this year, while the Aurora Space Station hotel – which will be able to accommodate four guests and two crew for 12-day holidays – aims to welcome its first guests in 2022.
The expected demand in space tourism, even with astronomical price tags, has seen the UK's first dedicated space travel agency – RocketBreaks – launched.
The agency has been founded by Barry Shanks and David Doughty, who have more than 18 years' experience in the private jet and helicopter industry and have targeted being early adopters to innovate and pioneer the space travel agency.
"No question about it, space is the future for the travel industry", says Doughty, who is excited about the enormous potential of the sector. "We saw a gap in the market, and by entering early, we aim to grow RocketBreaks into one of the most respected agencies in the space travel world.
"We are certainly aware that there is plenty of excitement and demand to venture into space be that on a day trip to experience weightlessness, to see the world in an entirely new way or to stay in space."
RocketBreaks will offer a full service to prospective travellers, helping to book and coordinate everything from flights to accommodation — much as you would expect from a normal travel agency.
"As one of the pioneers in the field, we will be on the front line and able to respond in real time to the latest technological advances as they unfold," added Shanks.
"Most importantly, we will translate those advances into the most exciting experiences for our customers, as and when they happen."
RocketBreaks, whose mission control is based in London, has opened up a 'register of interest' for future space tourists to sign up to their waiting list, who will be amongst the first to be contacted when bookings open.
More information about space tourism with RocketBreaks can be found at https://rocketbreaks.com/

Follow and Share with Jetsettersblog.