Visit Alberta And Kindle Your Passion For The Outdoors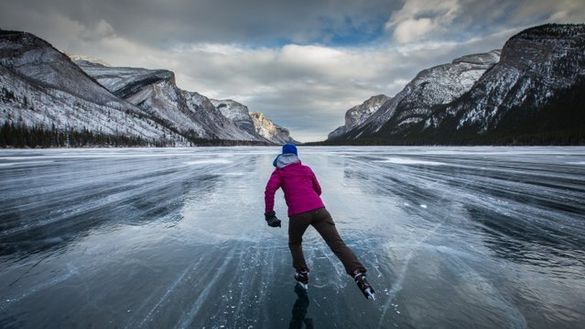 ---
For outdoor adventurers, there is no better destination than Alberta thanks to the endless bounty of energizing and invigorating experiences to be had throughout the province. With the Canadian Rocky Mountains only a short drive from major cities, like Edmonton and Calgary, outdoors lovers have excellent access to some of the most beautiful sights and gratifying experiences available on Earth. From heli-hiking rarely traversed mountainsides to taking in the captivating, bucket-list sights of the aurora borealis, Alberta is must visit destination for anyone who considers themselves an adventure-seeker and outdoors enthusiast. 
–          Heli-hiking offers the most committed of outdoor adventurers the chance to reach the wildest and highest locations via helicopter. An exhilarating helicopter flight sweeps hikers over some of the most stunning mountain scenery in the world, where they are then dropped off among alpine forests, where they can then trek through Alberta's untouched wilderness.
–          Partake in an all-inclusive photography workshop during your stay at The Fairmont Chateau Lake Louise. Learn how to capture the beauty of the Canadian Rockies as you develop your photography and editing skills during a once-in-a-lifetime photography class set in one of the world's most stunning settings.
–          The perfect time to try ice fishing is this winter, surrounded by the beautiful Rocky Mountains at one of Alberta's countless glacial lakes! The beloved Canadian activity is far more than sitting next to a hole in the ice and hoping. Today, the sport can be enjoyed in a heated portable hut or out in the open surrounded by fresh air and stunning winter views.
–          Visit Alberta's Lake Abraham to witness a spectacular phenomenon in which gas bubbles freeze just beneath the lake's surface creating an extremely unique photo opportunity and sight that is seldom found anywhere else in the world. The frozen landscape is a winter wonderland for any aspiring photographer wanting to capture unique shots of natural wonders.
–          There is nothing more magical than gliding across a frozen glacial lake surrounded by breathtaking views of snowcapped mountains and deep-green alpine forests. A favorite sport among locals appropriate for all ages and abilities, ice skating in Banff and Lake Louise is a great way to enjoy the fresh mountain air with family and friends.
–          Winter nights in Alberta come alive if you know where to look. Witness the aurora borealis' hypnotizing astronomical greens, reds, purples and yellows in person! Alberta is home to some of the world's largest dark sky preserves, including Wood Buffalo, Elk Island and Jasper National Parks. That means there's no artificial light around to obscure the extraterrestrial view.
–          The Canadian Rockies are considered by many to be the ice climbing capital of the world offering world-class climbing near Banff National Park, Lake Louise and more. This unbelievably exhilarating sport requires using specialized tools to scale frozen vertical surfaces. A great activity for individuals, families, and kids, with a variety of routes and classes offered for first time climbers all the way up to experts.
–          Winter is the perfect time experience the fresh, crisp air and snow-blanketed landscapes in Banff & Lake Louise. Snowshoeing is a great choice for a fun winter activity because as it's easy to learn, inexpensive, lower impact than skiing, and can be enjoyed by people of all ages, fitness levels, and experience. Every nature lover will love the feeling of floating on top of a snow filled field while gazing amongst the landscape of frozen lakes and snow-covered trees.
For more information on Alberta's outdoors offerings, please visit www.travelalberta.com or email travelalberta@finnpartners.com.
Follow and Share with Jetsettersblog.