Walks' Spotlight tours celebrate Black Lives Matter activism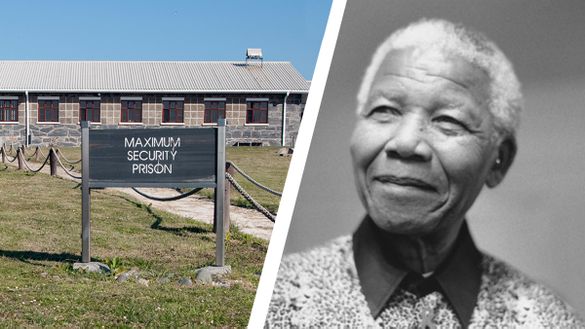 The Black Lives Matter movement's efforts to honor black voices is reverberating across the globe, and Walks is proud to utilize its virtual tours platform, Tours from Home, to contribute to the conversation. These tours are an educational outlet for impassioned supporters around the world, celebrating the important influence black and marginalized individuals have on our society. The limited-edition tours in the popular Spotlight Series include:
You will "walk" with individuals who were both in close proximity and served as Mandela's allies. Your guides will include Manfred Jacobs, a warden at Victor Verster prison, where Mandela spent the last 14 months of his 27-year-long incarceration and Moira Edmunds, who fought tirelessly for Mandela's release and is involved with the Nelson Mandela Foundation.
Each year on July 18th, the international community recognizes, commemorates, and celebrates the life of Nelson Mandela, affectionately known as Madiba. He forged the course of black Africans, leading by extreme example. Within the country of South Africa, the entirety of July is dedicated to his life and his actions to end apartheid. In 2020, we celebrate 30 years since Nelson Mandela's freedom and we invite you to join the celebration.
Street Art from New York City: The Power of Urban Graffiti featuring predominantly African American and Latino artists starts Saturday, July 18th, Saturday, July 25th and August 1st at 5 pm ET / 2 pm PT, lead by incredible storyteller Ruddy Harootian:

July 25th: Artists featured live will feature well-known artists Tristan Eaton and D*Face (Dean Stockton). Some photography and focused on BLM will include Raddington Falls, Fumero, Irena Kenny, Konstance Patton, and more.
Aug 1st: Artists featured live will be infamous Shepard Fairey, Beau Stanton, and B.D. White. Artists featured via photography and focused on BLM include Shaina Eve Cintron, Calicho Arevalo, Lady Jday and more.
Key Features of Walks' Tours From Home: 
Open Q&A time at the end of each tour
Guides are screen sharing, using visual aids for their presentations, and on some tours, taking guests on live walks around important attractions
Focus on storytelling and little-known facts
Each virtual tour costs between $10 and $15, and all guests receive a $25 travel voucher for a future live Walks tour (valid for two years), enable guests to explore in person when travel resumes
When guests love their guide, digitally provide tips directly on the platform
"The pandemic presented an opportunity to bring our tours into your home, and even go outside our typical offerings to highlight amazing storytellers and touch on provocative subjects. The BLM movement is a poignant time to elevate stories of inspiring activists and revolutionaries such as Nelson Mandela, and modern-day thought leaders and artists like those featured in our street art tour around Manhattan," said Stephen Oddo, CEO of Walks.
For hi-res images and assets, please visit this Dropbox and credit Walks.
About Walks
Walks offers over 150 unique tours and cultural experiences in 15 iconic cities across Europe and the United States. From its head offices in Dublin, Ireland and Austin, Texas, USA, Walks operates some of the most exclusive tours around the globe, partnering with prestigious attractions to offer special access to the world's leading landmarks, museums and galleries. A complete end-to-end tour operator, Walks curates unique experiences for small groups, while delivering hands-on customer support. Walks is proud to operate a portfolio of websites including takewalks.com and walksofitaly.com.
Follow and Share with Jetsettersblog.