Welcome Beyond's Wellbeing Wonders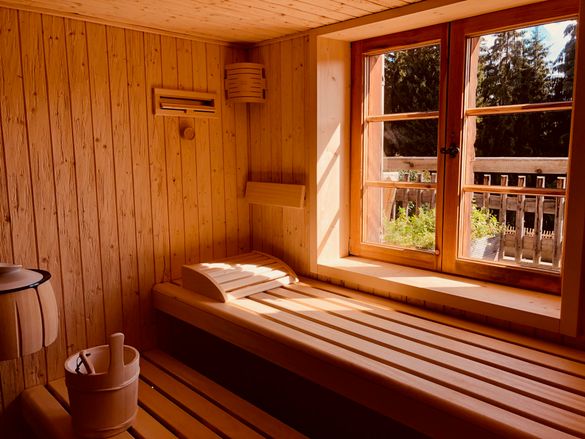 ---
So long to the fad diets, depressing gym classes and competitive wellness culture of January. The design gurus at Welcome Beyond, the go-to company for design-minded folks looking for extraordinary holiday accommodation, have shared their best places to relax, re-set, and recharge the soul, with a focus on connecting to nature and its powerful benefits for spiritual, physical and mental health.
From a stylish yet rustic wooden lodge in rural Romania, to a biodynamic farm in the USA's Hudson Valley, these are places to kick back and get closer to nature in 2020.
Ansitz Hohenegg, Bavaria, Germany
Ansitz Hohenegg is the perfect retreat from everyday life. It provides a space to return to nature and recharge your batteries. All you will hear are the sounds of the trees, the birds and the waterfalls at nearby Eistobel, a nature conservation area.
Regional craftsmen created this property with authentic materials – the interior is a mix between tradition and modernity but with the luxury of space. It's contemporary living in a traditional Allgäu mountain resort, combining today's comforts with old traditions and values. Surrounded by nothing but nature, Ansitz Hohenegg is a place to foster a deeper connection with the self.
Welcome Beyond offers nightly rates at Ansitz Hohenegg from €169, based on two sharing
www.welcomebeyond.com/property/ansitz-hohenegg
The Dutchess, Hudson Valley, USA
With a farm-to-everything concept, the Dutchess is a 252-acre biodynamic property near the Hudson Valley town of Rhinebeck. It feels miles away from anywhere while only being around 90 minutes from Manhattan, making it the ideal place to retreat, slow down and indulge in healthy food sourced directly from the grounds and surrounding area.
The Dutchess' vision is to impact people in a positive way by introducing them to the benefits of biodynamic farming. The philosophy is to provide guests with a magical space where guests can disconnect in an atmosphere that is inclusive and complemented by delicious food. It draws on wabi-sabi principles of Zen philosophy, fused with the Hudson Valley's rich farming heritage.
Welcome Beyond offers nightly rates at The Dutchess from €298, based on two sharing
www.welcomebeyond.com/property/the-dutchess
Masseria Dagilupi, Puglia, Italy
Masseria Dagilupi is peaceful, relaxing and quiet — all you can hear are the crickets chirping! This B&B is set in the middle of an olive grove, so you don't hear any noise from the road or other people. Inside, the owners have retained as much of the old stone walls as possible whilst giving the house a contemporary flair, with a white, minimalistic design. In keeping with the serenity and peace of the property, they collaborate with a local specialist who offers yoga, Ayurveda and sound healing classes. She also offers therapeutic experiences drawing upon the energy of the trees to create a holistic treatment.
Welcome Beyond offers nightly rates at Masseria Dagilupi from €150, based on two sharing
www.welcomebeyond.com/property/masseria-dagilupi
Nicaragua Private Island, Nicaragua Lake, Nicaragua
This paradisical island is an oasis of calm and has an amazing, relaxed atmosphere. It's secluded and private, without being isolated. Guests comment that their stress just melts away within minutes of arriving. Relax on the hanging beds or at the beautiful 12m infinity pool and the concierge can arrange all kinds of services – from soothing massages to yoga classes to fishing trips. Guests can use the boat and driver to get to and from Granada to explore other islands or the surrounding volcanoes. There are two docks offering direct access to the freshwater lake for swimming and kayaking. Turn off the phone and switch on to island life.
Welcome Beyond offers nightly rates at Nicaragua Private Island from €822, sleeps 8 people
www.welcomebeyond.com/property/nicaragua-private-island
Ebbio, Tuscany, Italy
Ebbio is an organic farm from the 13th century set among the rolling hills of Tuscany. The owners keep the agriturismo as original and authentic as possible, so guests can  really experience the old way of living in this beautiful countryside. The farm is committed to nine criteria for measuring their impact as an organization: energy, water, food, waste, carbon footprint, education, health, employment and happiness. They are constantly working to improve their systems with renewable energies, heating via biomass, waste recycling, gray and black water treatment and re-use, composting and permaculture.
All food served is organic, local, seasonal and traditional, with a focus on vegetarian cooking. They produce their own olive oil, jam and eggs on the farm, while the wine is bought at the local cooperative where they sell their grapes. All fruit and vegetables are grown in their own garden, following the rhythms of nature to be as self sufficient as possible. Ebbio also organizes several yoga, wellbeing and meditation retreats throughout the year.
Welcome Beyond offers nightly rates at Ebbio from €1,200, sleeps 16-20 people
www.welcomebeyond.com/property/ebbio
Cosma Lodge at Maramures Lodges, Maramures, Romania
Maramures Lodges are five traditional wooden houses in Romania that have been restored and transformed into unique holiday homes on a large 100ha property facing a rural monastery. The owners acquired the houses from different villages in the area several years ago, deconstructed them and rebuilt them on this piece of land. They are absolutely traditional and masterpieces of Maramures woodworking crafts and architecture, between 150 and 300 years old. The story of the owners, two Germans who went hiking in Maramures almost 30 years ago and fell in love with the region – is  fantastic. They started with one house and now they also have a foundation supporting the local community, they make their own honey, they have horses and cattle. They have a carpenters workshop and train local people in the traditional woodworking.
Cosma Lodge is surrounded by a beautiful orchard. The house has around 100 sqm of space and offers two beautiful bedrooms for up to four people. This bright and sunny cottage is cosy and furnished in a modern way yet still preserving its individual character through its many traditional elements like the carvings and benches on the front porch, from where you have beautiful views of the Rodna and Tibles mountains and the estate in the valley.
Welcome Beyond offers nightly rates at Cosma Lodge from €75, sleeps 4 people.
www.welcomebeyond.com/property/cosma-lodge
Modern Chalet, South Tyrol, Italy
This chalet is a place to find peace. Here in the South Tyrol Dolomites, you live in complete harmony with nature and you can literally feel the awe-inspiring presence of the mountains surrounding the valley. The timeless and unique architecture adds a special touch to the experience of staying here. The chalet represents the architect owners' vision of modern architecture whilst preserving a very strong link to the region and its traditions. It was designed using only local materials and there is a constant interaction between the house and nature through the materials used and the large windows opening up to the outdoors. There is a perfect harmony between the white surface of the Dolomite-concrete, the custom-made wood furniture from the typical mountain pine and the old rustic furniture from the area.
For active types, the Fanes-Sennes Park is perfect for touring, mountain biking and climbing. There you can also go on expeditions following the trails of the 'ladinish legends'. In winter there are plenty of options for alpine skiing, cross-country skiing, sledding and snowshoe walking.
Welcome Beyond offers nightly rates at Modern Chalet from €280, sleeps 4-6 people.
www.welcomebeyond.com/property/modern-chalet
Chole Mjini, Mafia Island, Tanzania
In Mafia Island Marine Park, part of Mafia archipelago off the coast of East Africa, this responsible tourism lodge offers a tranquil island hideaway where you can enjoy simple luxuries – star-filled skies, the sound of the waves, and the absence of modern stress. Six tree houses and one garden house make up Chole Mjini Lodge.
A tropical jungle with overgrown orchards, mangrove forests and huge baobab trees surrounds this wonderful world of its own.  It is perfect for those who are looking to be in nature and experience what it means to disconnect and have incredible experiences ranging from connecting to Swahili culture to world-class diving.
Welcome Beyond offers nightly rates at Chole Mijini from €289, based on two sharing
www.welcomebeyond.com/property/chole-mjini
Botelet Cottages, Cornwall, UK
Botelet Farm near Liskeard, Cornwall has two quaint cottages for rent – Manor Cottage and Cowslip Cottage. With 300 acres of grounds, families with kids will have lots to explore and plenty of chickens to feed. The mission is to give a glimpse into life on a Cornish farm, evolving over generations. The farm is now in the fourth generation and it's all about a healthy lifestyle, sustainability, and being good to the environment.
The owners have installed two wind turbines and solar panels, and the cottages are supplied with logs for the woodburners that have been harvested from the farm, so staying at Botelet leaves only a gentle footprint. The water is from their own borehole and great importance is placed upon recycling. Guests are offered bespoke massage treatments and guided meditation practices, with a variety of well-being courses and hands-on workshops including an "Introduction to Massage" course, family head massage workshops, meditation classes, family sketch clubs, children's yoga sessions and more.
Welcome Beyond offers nightly rates at Botelet Cottages from €1,145, each cottage sleeps 5 people.
www.welcomebeyond.com/property/botelet-cottages
www.welcomebeyond.com
@welcomebeyond
–
Follow and Share with Jetsettersblog.