Wellness + Mindfullness Retreats in Greece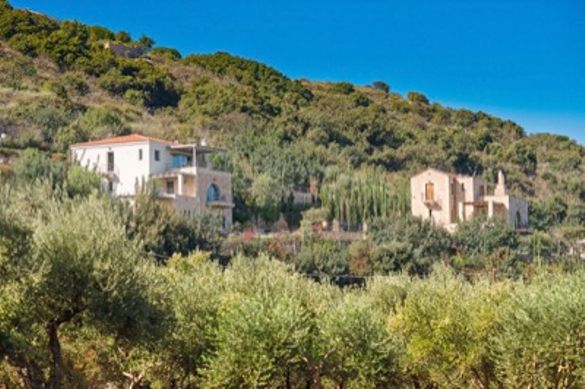 As this challenging year is coming to a close, in 2021 people will want to travel seeking the improvement of their mental health and mindfulness as well as a trip of their heighten their personal interests or hobbies.  Informed consumers will be in the lookout for retreats that focus on wellness holidays which will include fitness, personal health and interest, to counteract the impact of Covid-19. This is a selection of retreats in Greece with different themes but with mindfulness, physical fitness and personal interests as their main focus. Prices start from 320 euro per person.
ART RETREATS BY ARTFUL
Artful Retreats – from 1,180€ per person on 21 to 24  & 26 to 31 May 2021 – This creative mental wellness retreat is based on art therapy techniques and will help rejuvenate body and soul.  According to World Health Organization, while physical exercise has a positive impact on our physical health connecting with Arts improves Mental Health. The retreat is held at the Bleverde Estate, situated in the quaint village of Gavalochori outside the town of Chania in Crete.  The setting and location of the Bleverde Estate and its views encourages sketching, painting and sculpting after a morning yoga session.  One doesn't need to be "good at art", and won't learn how to draw or paint, this is more an expression of one's own creativity without being judged.  Every retreat shows that there's an artist in each of us.  Simply allow the artist in you to discover and express freely emotions and thoughts especially after the lockdowns' effects on day to day life.   Artful Retreats passionately use art therapy to help participants express and deal with stresses of everyday life, explore thoughts and difficult emotions which unexpressed could lead to trauma. In these retreats, art therapy is used not only as a powerful healing approach but also as a preventive therapy helping mental wellbeing, self discovery and personal growth. Time and time again, the art therapists observe how mindful creativity makes people connect with what truly matters in life.  The Artful Retreats Experience is price from €1,180 per person on 21 to 24  & 26 to 31 May 2021.  The price includes three nights' accommodation and all meals and beverages, five hours per day art guiding & group discussions, personal art kit & all art materials, three morning yoga sessions and return transfers from Chania Airport.
Artful Retreats dates please visit www.artfulretreats.com
WILDLIFE RETREATS IN GREECE BY TRAVELGEMS.COM
WILDLIFE-NATURE RETREAT WITH FAMOUS NIGEL MARVEN 9 to 16 MAY 2021– from 1740 euro per person –, Nigel will be leading a special eight-day wildlife holiday to Greece to discover some of its most vibrant wildlife! The journey begins in the capital city of Athens where an enviable list of birds will encountered including Chukar, Bonelli's Eagle, Great Spotted Cuckoo, Cretzschmar's Bunting and Rufous-tailed Bushchat. At Mt. Parnitha, home to the handsome Ruppell's Warbler, but also of the Rock Nuthatch, Blue Rock Thrush and watch as Honey Buzzards and Short-toed Eagles soar in the skies above. Erhard's Wall Lizard, Marginated Tortoise and the Nose-horned Viper are also found here.  A visit to The Delphi Oracle for some great birding and Mt. Parnassos to look for woodland dwellers like Black, White-backed and Middle-spotted Woodpeckers while the nearby town of Arachova is home to nesting European Crag Martins and Pallid Swifts. At Lake Karla, the highlight of its species are; Long-legged Buzzard, Calandra Lark, Short-toed Lark, Olive Tree Warbler, Lesser Kestrel and Masked Shrike. There is also a colony of Dalmatian Pelicans here and lots of raptor watching opportunities. Then it's off to Meteora – one of just two areas in Greece where the Egyptian Vulture can still be seen. The impressive cliffs are also home to nesting Black Storks and some amazing monasteries that literally hang off the cliff's edge!  Throughout the trip, colourful birds will be spotted like the European Rollers, Bee-eaters and Turtle Doves A boat trip across Lake Kerkini will be another highlight of this spectacular trip and then visit the vast wetland complex of the Gallikos and Axios rivers and Kalochori Lagoon very close to Thessaloniki.  The place will be teeming with shorebirds, among which the Terek Sandpiper (the most promising site in Greece), Spur-winged Plover and Glossy Ibis may be seen. Other animals to be seen are; Golden Jackal, European Otter, Water Buffalo, Mediterranean Spur-thighed, Hermann's and Marginated Tortoise, European Glass Lizard, Balkan Green Lizard, Caspian Whip Snake, Four-lined Snakes, Montpellier's Snake, Dice Snake and the Nose-horned Viper, Yellow-bellied Toad, Tree Frog and Greek Marsh Frog. The price is from 1740 euro per person and includes hotel accommodation, lunch boxes, and dinner at local restaurants & hotels, transport, professional licensed driver.
Bird Watching Retreat in Northern Greece – From 16 to 26 May 2021 – from 4,020€ euro per person.  The absolute retreat for bird lovers! Northern Greece sets the perfect scenery to experience some great bird watching. You will hike along Meteora, Dadia, Kalochori Lagoon, Lake Kerkini, Nestos delta, Porto Lagos and Lakes Vistonida-Ismarida and Thrace Lagoons, home to a rich diversity of birding habitats. Along with experienced local guides, there will be visits various archaeological sites and museums as well as dining in authentic Greek restaurants and tavernas. The price of 4,020€ euro per person includes; accommodation in a variety of 4* & 5* hotels, daily meals, visits to cultural and archaeological sites and bird watching sessions
Book online at www.travelgem.com
YOGA RETREAT BY PREMIUM WELLNESS
Easter Retreat on the island of Kythira From 29 April to 3 May 2021 – From 320€ euro per person –  This is a four night escape to the island of Aphrodite to experience a special Easter in Kythera, one those under the radar islands of Greece.  During this five days, daily yoga teachings & mindfulness rituals with Mirto Nikologianni. Guests will enjoy a morning or sunset yoga session at the hotel's rooftop.  Walks through green valleys, olive groves, small pine forests, small villages and beaches as the island of Kythira has beautiful hiking trails. In the picturesque village of Milopotamos, there is a sign to "Neraida, Waterfall" which leads an idyllic site with tropical greenery, beautiful bridges, alleys and streams. The "Neraida" or "Fonissa" waterfall is situated among huge trees and the sparkling waters falling from a height of 20 meters form a small green pond ideal for wild swimming. The island of Kythira is accessible by plane from Athens International Airport about 35 min, by boat from the Port of Pireaus or via boat from the ports of Neapoli or Gythion in the Peloponnese. Both ports are easily accessible from Athens in about 3 hours. The price is from 320€ per person to include four nights' accommodation at the Porto Delfino Hotel, breakfast, daily yoga sessions, hiking with Kythira Trails, traditional Easter dinner and lunch.
Book online at www.premiumwellness.gr
Follow and Share with Jetsettersblog.