Wellness Tips from Chiva-Som: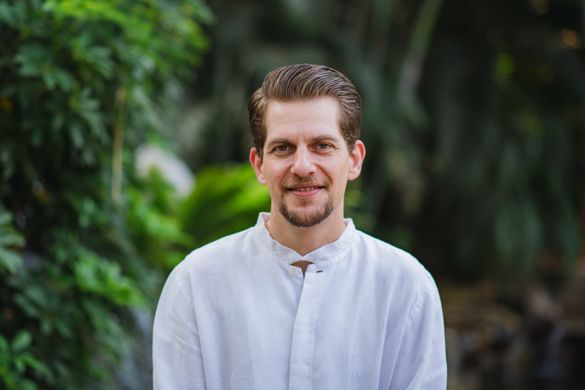 ---
In many areas of the world, concentrations of ambient air pollutants exceed levels associated with increased risk of acute and chronic health problems. Although mostly invisible to the naked eye, the air is full of particulate matter (PM); chemicals, soil, smoke, dust and allergens. Dr. Tal Friedman, Head of Naturopathic and Research & Development Specialist at leading international health resort, Chiva-Som, in Hua Hin, Thailand, shares his top wellness tips to safeguard against the damage caused by these harmful particles.
The quantity of PM increases and creates hazy smog builds, commonly found surrounding large metropolitan cities, especially in the summer months.  Major components of this smog include sulfates, nitrates, ammonia, black carbon, and mineral dust, contributing to respiratory problems ranging from temporary discomfort to long-lasting, permanent lung damage. The World Health Organisation (WHO) provides evidence of links between exposure to air pollution and increased risks of health conditions such  as type 2 diabetes, obesity, systemic inflammation, Alzheimer's disease and dementia, whilst the International Agency for Research on Cancer has classified air pollution, in particular PM, as a leading cause of cancer.
Chiva-Som's Dr. Tal Friedman shares his recommendations to reduce exposure to these contaminants within the household:
No.1 Changing air filters
'Indoor air filtration can be provided by whole house filtration via the home's heating, ventilation, or air conditioning system, by portable room air cleaners, or a combination of the two. Make sure to keep the air filters at home, and at work if possible, clean. Replace the air filters regularly and see if HEPA or better filters are available for your HVAC system. Filtrete rolls are also an option to add to an existing system. Keep in mind that the finer the filter, the harder your systems fan will have to push.'
No.2 Clean more often
'Vacuum and clean up dust often. Daily if your neighborhood air is very polluted and you have young children, older folks or those with medical conditions. Much of this dust is brought in from the outdoors and then recirculates inside your home. Doing a quick cleaning inside can improve indoor air quality.'
No.3 Get some plants
'Get some household plants. There have been a couple of studies looking at the ability of plants to accumulate PM. Its seen that leaves with greater amounts rougher surfaces collected and accumulated greater amounts of PM. Epipremnum Aureum (also called Money Plant, Devil's Vine, Devil's ivy) is a good choice as the texture of the leaves has been shown to collect more PM than similar plants, but most plants with big rough leaves are good choices.'
No.4 Avoid strong fragrance
'Avoid fragranced products like air fresheners, laundry detergents, etc. These contain volatile organic compounds (VOCs). VOCs can irritate the eyes, nose, throat and lungs. VOCs are also more commonly found indoors than outdoors. When outdoor air quality is poor it would be wise to limit exposure to VOCs when we are indoors.'
No.5 Eat more broccoli
'Eating broccoli can help your body fight inflammation and expel pollutants.'
In one study, researchers randomly assigned people to drink a broccoli sprout drink or a placebo drink in an industrial part of rural Qidong China. Qidong residents breathe high levels of pollutants like benzene. After drinking the broccoli sprout drink, people passed significantly more benzene out through their urine.
In another study researchers randomly assigned smokers to eat a portion (250g) of steamed broccoli or a placebo diet for 10 days. On the days when they ate broccoli, the smokers had significantly lower levels inflammation markers in their blood. That inflammation is triggered by air pollution.
'You can do some if not all of the above to get some relief. Taking some simple precautions can help boost air quality in your home and improve your health.
Experiencing a wellness retreat at Chiva-Som is another way to improve your health, surrounded by nature and in the care of Chiva-Som's wellness experts.  Wellness consultations and treatments to enhance breathing and cardiovascular systemใ'
For more information or reservation, please contact Chiva-Som by phone 032 536 536 or email: reservation@chivasom.com or visit our website www.chivasom.com.
Please visit Chiva-Som's blog, Facebook, Instagram and YouTube channel for daily wellness and health inspiration on @chivasomresort
-ENDS- 
ABOUT CHIVA-SOM
For more than 25 years, the company behind the award-winning Chiva-Som has been a pioneer in transformative wellness practices to global acclaim. Its commitment to an innovative, holistic approach which expertly balances mind, body and spirit, continues to this day with its flagship resort in Hua Hin, Thailand and the latest addition to the Chiva-Som family – Zulal Wellness Resort in Khasooma, Qatar.
Optimal, bespoke wellness lies at the heart of each Chiva-Som experience. With its unique synergy of indigenous traditions and evidence-based wellness, Chiva-Som partners with guests on highly personalised wellness journeys focused on complete lifestyle transformation. At the new Zulal Wellness Resort these extend to the entire family.
Guests are motivated throughout their journey by knowledgeable and caring staff, who address their goals with the unique heart of Chiva-Som Hospitality.
Chiva-Som's genuine approach to wellness extends to the wider community, with educational opportunities and global sustainability initiatives at the core of everything the brand does.
A few other recent awards include:
·       'Asia's Best Wellness Retreat 2020'- World Spa Awards (UK)
·       'Thailand's Best Wellness Retreat 2020'- World Spa Awards (UK)
One of the 'World's 50 Sustainability and Climate Leaders 2020' – Bloomberg L.P.
'Best Destination Spa' – Condé Nast Traveller The Spa Awards 2020 (UK)
'50 Climate and Sustainability Leader' – Bloomberg 2020
'Best Coastal Operation'- Travel Daily 2019 Travel & Tourism Sustainability Awards (Australia)
'1st in Best Spa'- Traveler's World Magazine 2019 (Germany)
'Top ranked Asian Spa in Top 20 Destination Spas'- Conde Nast Traveler The Readers' Travel Awards 2018 (UK)
'Top 5 Favourite Destination Spa'- Condé Nast Traveler Reader's Travel Awards 2018 (India)
'Thailand's Best Wellness Retreat 2018'- World Spa Awards (UK)
'#13 of Top 25 in Asia, Best 100 Spa List'- Condé Nast Traveler (China)
·       'Green Era for Sustainability Award'- Otherways Association Management & Consulting Awards 2017
·       'Medi Spa of the year' –  Asia Spa Awards 2017
·       'Outstanding Wellness Spa Destination in Thailand' – Asian Lifestyle Tourism Awards 2017
·       'Top 6 of the Best Overseas Luxury Health and Wellness Property 2017 (1st Runner up)' – Luxury Travel Award (Australia)
·       'Best Global Wellness Resort of the Year' – Spa China Awards 2017

Follow and Share with Jetsettersblog.