West Hollywood Hotels Collection Wellness Dermalogica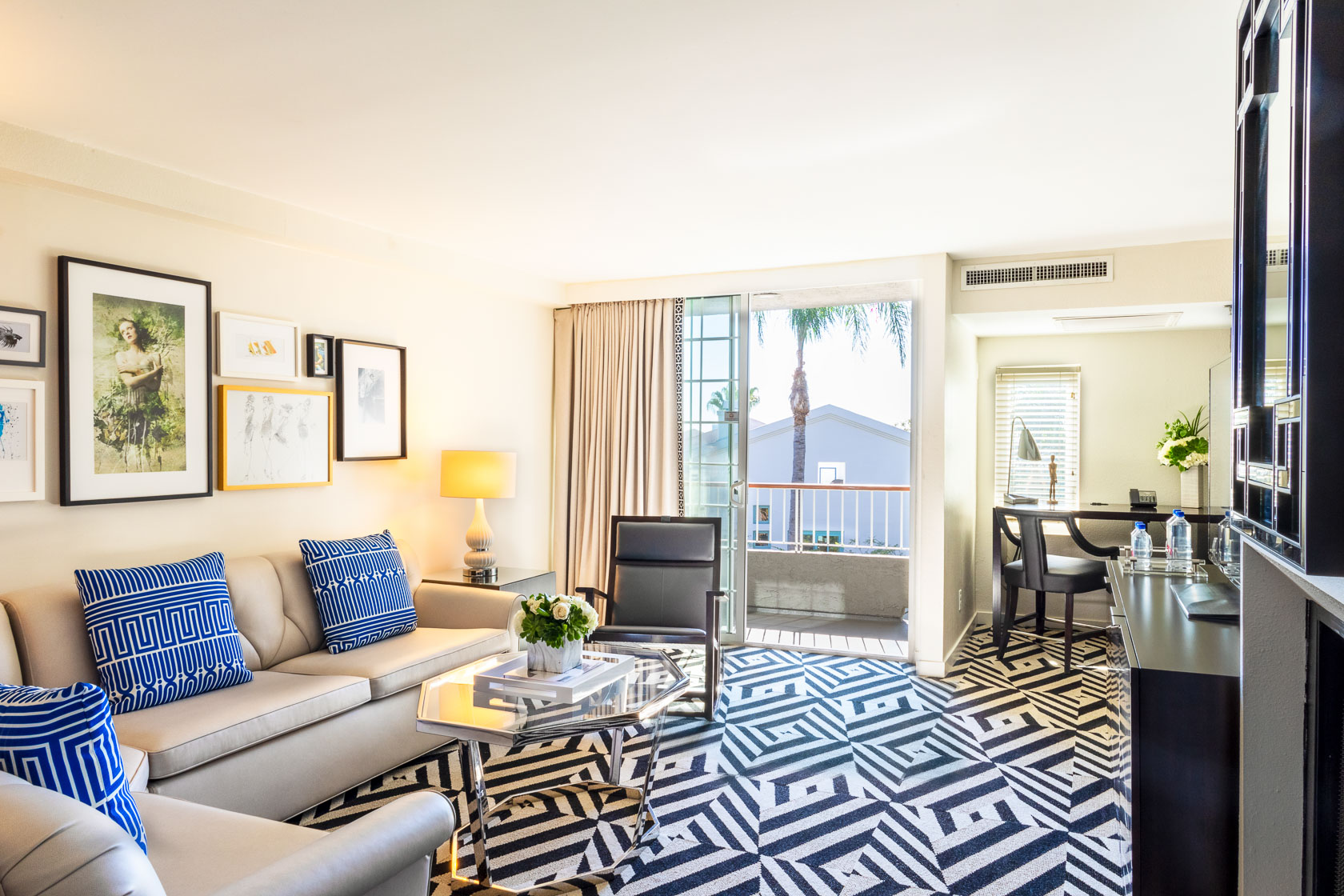 WEST HOLLYWOOD HOTELS COLLECTION LAUNCHES WELLNESS PARTNERSHIPS WITH DERMALOGICA AND SOOTHE 
Guests at These Four Boutique Hotels Now Have Access to Complimentary Facials and Discounted On-Demand Personal Care Services 
LOS ANGELES, – West Hollywood Hotels, a collection of stylish boutique hotels including Chamberlain West Hollywood, Montrose West Hollywood, Le Parc Suite Hotel and The Grafton on Sunset, has launched partnerships with Dermalogica, a leading professional-grade skincare company, and Soothe, an on-demand mobile personal care company, to expand its wellness experiences available to guests. The need to enhance one's overall wellbeing has never been more desirable after a pandemic year, and the West Hollywood Hotels are pleased to offer new opportunities for guests to receive premium facials, massages, and other self-care services from these esteemed brand partners, in addition to yoga and fitness programs already in place.
Dermalogica, one of the world's most well-respected skincare companies, has partnered with West Hollywood Hotels to give all guests best-in-class skin therapy. Every guest staying at one of the four West Hollywood Hotels will receive a complimentary 30-minute professional facial service at Dermalogica's newest flagship store in West Hollywood. The personalized skin treatment can include enhanced modalities such as exfoliating Hydra Dermabrasion, LED light therapy and deep treatment with professional-grade actives.
The world's largest, most popular mobile wellness service company, Soothe, connects clients to top-rated licensed personal care service professionals who come directly to the home, apartment, or office, and now West Hollywood Hotels' rooms and suites. With this partnership, Soothe provides a 20% discount on services to all guests of West Hollywood Hotels. Guests can book on-demand spa-quality services, like massages, haircuts, and spray tans, via a unique booking link provided at check-in.
"We are delighted to partner with Dermalogica and Soothe, two exceptional brands in the self-care space," said Jamison DeTrolio, Regional Director of Sales and Marketing for West Hollywood Hotels. "Wellness has become an integral part of our guests' lives, and we are dedicated to seeking unique partnerships like these to enhance the overall guest experience at our four extraordinary properties."
The collaborations with Dermalogica and Soothe underscore the West Hollywood Hotels' commitment to offering guests meaningful wellness experiences. Currently, the hotels have partnerships with local yoga and fitness instructors who offer weekly classes and individual training. Each hotel's fitness center offers complimentary Peloton bikes, and all four hotels have complimentary bicycles available to rent for guests to actively explore West Hollywood. Additionally, two of the hotels' rooftops offer active outdoor spaces: Montrose features an outdoor recreation space with areas for weight training and yoga, and Le Parc Suites has a regulation size rooftop tennis court with racquets and balls available for rent.
For booking and more information about West Hollywood Hotels, visit www.westhollywoodhotels.com.
About West Hollywood Hotels: 
West Hollywood Hotels is a collection of four chic boutique properties in Los Angeles – Chamberlain West Hollywood, Montrose West Hollywood, Le Parc Suite Hotel and Grafton on Sunset – dedicated to providing extraordinary guest experiences.  West Hollywood Hotels feature apartment-sized suites with stylish décor, glittering rooftop pools, innovative amenities, and superior service. Whether guests seek a glamorous Hollywood getaway or eclectic artist retreat, each hotel offers something different to fit everyone's style. The West Hollywood Hotels are managed by Springboard Hospitality and a member of Curator Hotel & Resort Collection. Explore the collection by visiting www.westhollywoodhotels.com and follow along on Instagram and Facebook.
About Dermalogica: 
Dermalogica revolutionized the skin care industry when it emerged into the marketplace in 1986 with innovative formulations, which excluded common irritants, including SD alcohol, lanolin, mineral oil and artificial colors and fragrances. Dermalogica is made in the USA and sold in more than 80 countries worldwide and trains over 100,000 professionals per year around the globe. Dermalogica's newest flagship store in West Hollywood located at 605 North West Knoll Drive offers various skin treatments performed by their Professional Skin Therapists to ensure healthy, clean, and glowing skin. Services offered include Hydrafacial ™, LightStim™ LED light therapy, O2 Derm™ Oxygen Treatment, microdermabrasion, and Dermalogica's Pro Power Peel. In addition to their services, Dermalogica sells their full line of skin care products such as moisturizers, cleansers, exfoliants, and toners. For more information, visit www.dermalogica.com and follow on YouTube, Instagram, Twitter and Facebook.
About Soothe: 
Soothe, the world's leading on-demand wellness company, lets users schedule a same-day service in the privacy of their home or office. It also offers workplace and event massage through its corporate wellness program, Soothe At Work. Soothe currently serves 73 markets across the United States, Canada, United Kingdom, Ireland, and Australia. All professionals are thoroughly vetted through Soothe's Trust & Safety team, which ensures safety, transparency, and trust so that clients and professionals remain protected and safe throughout their wellness experience. Soothe pro's come equipped with everything they need, and only require space to set up. For more information, visit www.soothe.com and follow on Twitter, Facebook and Instagram.

Follow and Share with Jetsettersblog.