What's Happening In The World Of Watersports Holidays?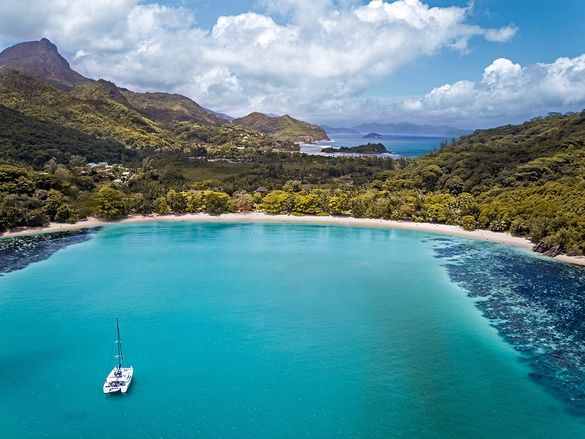 With lockdowns being lifted, we are starting to see some travel and restrictions relaxed around the world. With some light at the end of the tunnel, we are looking forward to holidays spent in the sun enjoying some time on the water. We speak to the team at Planet Travel Holidays, one of the UK's leading operators in the world of stand up paddle boarding, kitesurfing, windsurfing and diving holidays, to find out what's happening in some of the top
spots around the Planet:
Magical Mauritius Is COVID-19 Free!
Mauritius has been on a very strict lockdown since the 21st of March. On the whole, the island seems to have managed the virus well. Whilst the World Health Organisation predicted more than 20,000 cases and 1,139 deaths, there have been only 332 positive cases and 10 deaths – of which only five directly related to the coronavirus – recorded for the entire population. Right now, there are no active cases. Lockdown will be lifted on the 1st of June but strict social distancing rules must be maintained. Some hotels are looking to partially open from the 1st of July, with others looking at a reopening date on the 1st of August. Locals are hoping to be allowed back on the water in June!
In the meantime, watersports instructors and enthusiasts are trying to stay fit at home with home workouts and yoga! "The conditions have been epic here in Mauritius. Our winter trade winds have started blowing earlier and with more consistency than the last few years! We can't wait for the lockdown to be over so we can go back in the water," says Jerome Bonieux from on the ground at a kitesurfing centre in Mauritius.
Golf De Roses Going Back To Normal
Things are different this year, however, the watersports centres in Golf de Roses hope to be back to some more normality for summer. Camps and hotels now plan to open on the 19th of June after 8 weeks of lockdown. "The last weeks we have already had extremely hot weeks and surprisingly very few Tramuntana days. Watersports are slowly being allowed, however, the schedules don't always with the weather. But things are getting more flexible and we notice a tiny little bit of extra freedom day by day! You can see everyone enjoying nature a bit more. Dolphins have also been spotted more often in our bay and we hope to be able to enjoy and share our spot again soon with our guests. This year for sure it will be a bit more tranquil!" says one of Planet's partner centres in Golf de Roses.
The Sun Continues To Shine in South Africa
The lockdown was not what anyone was expecting to happen this year, we all had our ideas and travel destinations in mind. South Africa being at the top of many a list. As luck would have it, now that we are in lockdown, much of South Africa has the most beautiful sunny days, with lovely sunrises and super sunsets but with the winter chill biting a little bit more every day.
"For us living in a small beautiful village that is always buzzing with tourists and water enthusiasts, it was quite the change to have the village turn to a semi-ghost town. But all is not lost! We are utilising this time to focus on the small things we usually do not get to and the bonus is we get to work and be with our families simultaneously. Normally we would now be going into low season, the time of year when we light the lovely fire inside our restaurant, Breeze and enjoy a hot chocolate after an early morning windless SUP. This year we are skipping ahead and focusing on when the sun and wind returns. We do believe that everyone cannot wait to get back to the ocean since currently, nobody can surf, kitesurf or SUP due to the lockdown. Everyone would love to make up for the lost time on the ocean so this season will be action-packed," says Windtown Hotel, one of our Planet's favourite
properties in the area.
Sicily Is Starting To Reopen
The situation in Sicily is currently stable, and Italy is looking reopen its borders from June 3rd as it seeks to further ease its lockdown and restart the eurozone's third-largest economy. The temperatures in Sicily have already exceeded 30°C and the beaches are already being organised for the opening of the season. Outdoor sports that can be socially distanced, such as kitesurfing, is now allowed.
Planet's partner watersports centre in Sicily is doing everything they can to take care of customers and staff and have implemented special cleaning procedures. Specific steps include proper and frequent handwashing, daily staff meetings, intensified cleaning and disinfecting in public spaces and rooms, with a focus on the counter at the front desk, door handles, public bathrooms and room keys. In the spaces where associates work "behind the scenes," hotels are increasing the frequency of cleaning and focusing on high-touch areas like associate entrances, locker rooms, laundry rooms and staff offices.
Bali Plans To Reopen In July
Bali has announced plans to reopen the island for visitors soon, possibly even from July. The island is doing better than the rest of Indonesia in terms of COVID-19 cases with just over 300 reported cases. Bali thus has plans to reopen earlier than the rest of the country. Two of our Planet's favourite hotels on the island, Alam Anda resort and Siddhartha Ocean Front Resort, are offering free cancellation or rebooking up until 14 days prior to arrival so you can book your holiday now and rest assured you'll be covered if your trip can't go ahead.
Another Island In The Indian Ocean Has Attained Virus-Free Status!
The Indian Ocean island of the Seychelles is also pleased to share that zero active cases of COVID-19 have been declared in Seychelles. With no new cases since the 5th April, the country's case tally stood at 11 confirmed cases all of who have been successfully treated and discharged. Seychelles is now the 3rd African country to record no new cases since the 18th of May!
"I was lucky enough to spend my honeymoon exploring the Seychelles by boat. You don't even need to go underwater to see the sea bed here – the water is that clear! With a variety of super-exclusive hotels on tiny islands, I couldn't think of a better place to escape and relax than this idyllic paradise," says Janine Avery, marketing manager of Planet.
A Secluded Getaway at Evia Island
Planet is excited to offer a brand-new destination at Evia Island in Greece. Offering a traditional feel with great local food, amazing nature and more than 20 beaches, at just one hour from Athens and away from all the mass tourism, this is going to be the perfect stress-free place to be! The weather is already quite hot in Greece with temperatures up to 34°C degrees, and great wind almost every day since the beginning of April. Unfortunately, watersports were banned for some time, but now they are allowed!
The centres at Evia Island have been using the time to prepare for the upcoming season and a new surf shop, bar, restaurant, and office/reception right at the Port of Marmari, where guests arrive, is in the making. "We hope to offer an even better service, food, and comfort for all our clients straight from their arrival in Marmari, with lots of information about local places to go, things to do, transfers to accommodation, storage, events, etc. We are opening Marmari Surf Club in the next few days with improved safety measures, following the advice by the Greek government to make sure all our clients feel as safe as possible while still enjoying their vacation," says the Marmari Surf Club.
The Marmari Villa also opens soon with all safety measures. It has only 5 apartments, and this makes it a great place for social distancing! This hotel has a free cancellation policy for this season!
Planet is also seeing increased enquiries for kitesurfing cruises in Greece, specifically exclusive cruises.
The team at Planet Travel Holidays believes that in the not too distance future, things will be up and running again and when that time comes, they will be there to help you plan that dream watersports holiday!
Follow and Share with Jetsettersblog.