What's New in Costa Rica?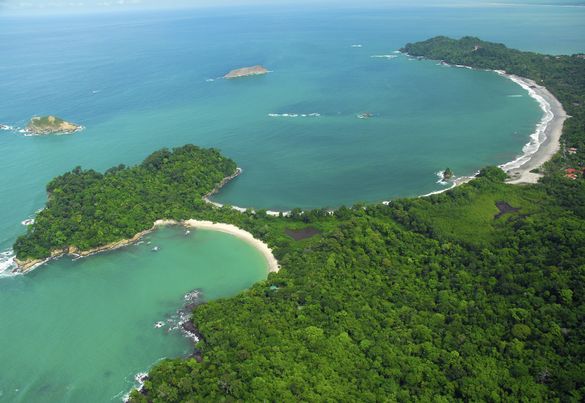 ---
With travel restrictions planned to start easing over the summer, there are many reasons to plan a visit to Costa Rica this year. 2021 will see the commemoration of Costa Rica's Bicentenary (200 years of gaining independence); the creation of a new partnership for future travellers to offset the carbon emissions of their flights; and the pass of a new law to attract international "digital nomads" to Costa Rica.
When travel restrictions are lifted, British travellers will be able to enter Costa Rica as long as they complete a digital epidemiological form and have travel insurance that covers accommodation in case of quarantine and medical expenses due to Covid-19 illness – this insurance can be also acquired at the airport in Costa Rica. A negative result of the PCR Covid-19 test is not necessary for passengers who enter the country by air.
LATEST NEWS
Bicentenary: Costa Rica commemorates 200 years of independence in 2021
This year, Costa Rica will be commemorating 200 years of its independence, gained on 29 October 1821. For this reason, there will be a solemn events programme for both locals and visitors to get involved in, when it is safe to do so. This will be based on four main pillars: historical Costa Rica; peaceful and supportive Costa Rica; environmentally responsible and decarbonised Costa Rica; and capable, creative and plural Costa Rica. Some of the planned activities include exhibitions, conferences, special tours, festivals and many other initiatives, including the creation of a commemorative coin for the Bicentenary; and a special edition of the Costa Rica National Arts Festival. Costa Rica's President, Mr. Carlos Alvarado Quesada, said: "The events programme will be austere due to the current Covid-19 pandemic. However, it will be full of surprises and exciting projects; and an opportunity to look ahead and imagine a better future." Further details of the programme will be announced throughout the year on the newly-created website: https://200costarica.go.cr/
Costa Rica partners with the National Forestry Financing Fund to fight against carbon footprint
With already 29% of the country's energy sources being renewable, the Costa Rica Tourism Board is collaborating with the National Forestry Financing Fund (Fonafifo) to fight against carbon footprint and help mitigate climate change. Future travellers to the country will be able to log into an online tool to easily calculate the carbon emissions of their flight and then make a payment that Fonafifo will invest in different environmental projects throughout the country, which will benefit local farmers. This partnership is part of the tourist board's "Pura Vida Pledge", a promise to educate visitors as to the real meaning of responsible tourism and the actions they can do to make a difference in the post Covid-19 world. The country is encouraging visitors to take one of five actions to ensure their 2021 holiday is as responsible as possible: carbon offsetting; Certification for Sustainable Tourism (CST); volunteering; respecting the environment; and quality assurance. www.puravidapledge.co.uk
New bill to attract international digital nomads to Costa Rica
Costa Rica in on its way to approve a law to attract digital nomads and remote workers to the country. The bill, called "Law to Attract International Workers and Remote Service Providers", was introduced at the end of September 2020 with the aim of helping reactivate the economy from the global pandemic. If passed, it will open Costa Rica up for foreigners to live in the country while working remotely for their clients or employers. Remote workers will be able to stay in Costa Rica for up to one year – extendable for a second one – and be exempt from paying income taxes and import taxes on the equipment they need. They will also be able to easily open a Costa Rican bank account and validate their country's driving licence. The bill is expected to be passed soon.
Costa Rica announces 20 new measures to help reactivate the tourism sector
20 new initiatives to reactivate Costa Rica's local tourism sector have been recently approved. These include a £2.6 million investment in tourism infrastructure in protected areas such as Corcovado National Park and Marino Ballena National Park; two-year permit extension to travel transport companies; flexible working hours for public workers so they can accumulate working days and enjoy one day off per week (to stimulate local tourism); and the increase of credits for women in rural tourism areas and tourism businesses that need new equipment. These new measures add to Costa Rica's 16 health protocols launched last year to gradually re-open the country's tourism sector.
IN CASE YOU MISSED IT…
The Costa Rican Tourism Board (ICT) has recently published a list of clinics and medical premises where international visitors can book a Covid-19 test before returning to countries that require a negative result, such as the UK. Over 100 medical practices spread all over the country are included in the document approved by the Ministry of Health, which can be accessed here.
Last year, Costa Rica was recognised by the Global Sustainable Tourism Council (GSTC) for the continuous efforts in developing and strengthening its sustainable tourism. The 'GSTC-Recognised Standard' status is related to the country's Certificate for Sustainable Tourism (CST) and further strengthens Costa Rica's position as a global leader in sustainability. Launched by the Costa Rica Tourism Board in 1997, the Certificate for Sustainable Tourism (CST) was created to provide guidelines for hotel properties and service providers to build their business model based on sustainable tourism practices. The CST is backed by the World Tourism Organisation (UNWTO) and, now, also by the Global Sustainable Tourism Council.
For more information about Costa Rica, please visit: www.visitcostarica.com/uk
Follow and Share with Jetsettersblog.