What's New in Scottsdale, Arizona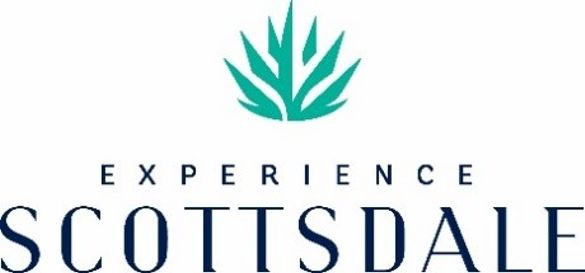 ---
SCOTTSDALE, Ariz.  – As is usually the case in Scottsdale, there's no shortage of new things to see and do, nor sunshine this season. Travelers looking to trade in their snow and parkas for a little R&R under the sun, or maybe just seeking a fun winter escape as they slide into the new year, can look no further than this desert destination, bustling with new ways to kick back and relax, or turn up the party – vacation-style.
RESORT VIEWS
THE BIG NEWS: Scottsdale is the sunny place to visit in December, when the perfect weather resembles that of peak season February, but with a 30%+ lower average daily rate. A trip during this "secret season" packs in all the holiday fun and warmth travelers could ask for, with special events like the Christmas at The Princess – a winter wonderland complete with a Desert Ice Rink, Santa's Secret Headquarters and a Princess Express Train ride through the resort's twinkly lit lagoons. Vacationers can find all the best rates and activities not to be missed at HolidaysInScottsdale.com.
FIVE MORE UPDATES:
EVENTS
THE BIG NEWS: Known as "The Greatest Show on Grass," the Waste Management Phoenix Open sports the largest crowds on the PGA Tour and will return to Scottsdale Jan. 27— Feb. 2, 2020. The event has gained legendary status with attractions like the 16th Hole – one of the most famous and well-known holes on the tour – which is transformed come tournament week, into a stadium entertaining 15,000 fans. When the golf game ends, the party heats up at the Coors Light Bird's Nest, where some of the biggest names in music like Kid Rock, Tiesto and Dierks Bentley have performed.
FIVE MORE TO SEE & DO:
ATTRACTIONS & EXHIBITS
THE BIG NEWS: Play with and question the concept of reality through sensory installations that rewrite the laws that govern the physical world with "Elsewhere," just opened in October at Wonderspaces. The breakthrough concept opened in Scottsdale Fashion Square in spring 2019, immediately mesmerizing locals and visitors alike with its first show, "Point of View." Through the thoughtful use of light, sound, touch, smell and even virtual reality, the works of 14 artists will captivate visitors into 2020 with the latest exhibition.
FOUR MORE NOT TO MISS:
CULINARY SCENE
THE BIG DISH: Los Angeles hotspot Toca Madera opened its doors at Scottsdale Fashion Square in October, luring guests into a moody and mysterious atmosphere for a Tulum-inspired fine dining experience. The restaurant serves up the sophisticated Mexican cuisine it's known for alongside an expansive collection of tequilas and mezcals.
FOUR MORE BITES:
For more Scottsdale travel news and story ideas, visit www.ScottsdalePressroom.com.
Follow and Share with Jetsettersblog.