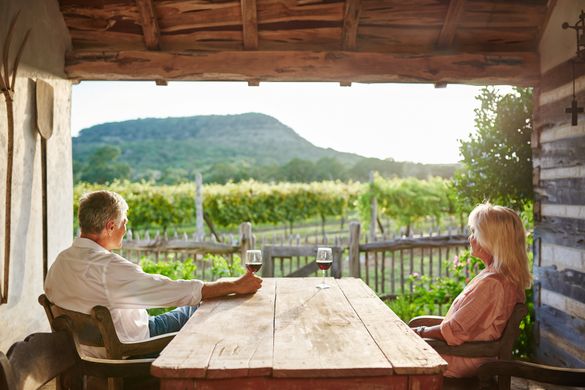 ---
Austin:
New hotels
Hyatt Place Austin Airport opened May 2017. The Hyatt Place hotel includes 139-rooms, a fitness centre and pool. The location is complete with a newly proposed retail development and convenient entrance from the airport's main roadway. https://austinairport.place.hyatt.com/en/hotel/home.html
Aloft & Element Austin Downtown on Congress Avenue and Seventh Street opened July 2017.
This White Lodging Services Corp.'s downtown hotel project that hosts two Starwood-brand hotels in a tower slated to rise 32 stories, featuring upscale Aloft and Element brands, with 422 rooms in total (Aloft 278, Element 144). The project is targeting the "younger, hip" business and leisure travellers and includes a full-service restaurant, outdoor lounge area and more.
Fairmont Austin on 101 Red River St. is opening late 2017. The luxury hotel will feature 1,048 guestrooms and 42 suites including exclusive Fairmont Gold rooms and a lounge with picturesque vistas of Lady Bird Lake, the State Capitol and the dramatic cityscape. www.fairmont.com/austin/
East Austin Hotel on East Sixth Street is opening in January 2018. This property will be in the heart of the East Austin entertainment district and will include a projected 75 rooms.
The Line ATX is slated to open in the spring of 2018. This property is the former Radisson Hotel and Suites located at Congress and Cesar Chavez, steps away from the Congress Bridge bats and Lady Bird Lake. The renovations include an infinity pool, three restaurants and four bars. Designs will reflect the landscape of Central Texas and unique events that will bring locals and guests together.
The Proper Austin Hotel is being developed at the NW corner of Second and Nueces in the Green Water Redevelopment by The Kor Group.  Opening late 2018, the property will include 244 keys, several chef-driven food & beverage outlets, a spa, gym and pool overlooking Lady Bird Lake. The project is located steps from the hike and bike trail.
Hotel ZaZa, one of Texas' most revered and innovative hotel brands, will soon bring its luxe boutique accommodations to downtown Austin in 2018. Plans are in the works for a 24-story tower with 200 luxury apartments atop a 160-room hotel on West Fourth Street. This would mark Hotel ZaZa's first location in the Central Texas market. The premier boutique hotel, founded a decade ago, has two other Texas locations in Dallas and Houston.
New openings
Fareground at one eleven, Austin's first food hall will open this fall and it will be in downtown Austin at One Congress Plaza. Fareground will be open for lunch, dinner and on weekends. It will include a variety of local food and beverage vendors situated in this new park area. https://faregroundaustin.com/
NLand Surf Park is the only inland surfing destination in North America for surfers and wave sport enthusiasts, from novices to world-class competitors. The lagoon features 11 surfing areas with four levels. The waves create one, four and perfectly tubing six-foot waves every 60 seconds with a lengthy surfing experience of 35 seconds per wave. Created in conjunction with the Spanish engineering firm Wavegarden, widely regarded as a leader in wave technology, both companies are dedicated to environmental stewardship in lockstep with ocean surfing. Even in the most challenging drought conditions, the lagoon is self-sustaining with rainwater. http://nlandsurfpark.com/ 
Rock Rose at Domain NORTHSIDE: Rock Rose is Austin's new rapidly developing entertainment district in the Domain NORTHSIDE portion of the Domain area of north Austin. Rock Rose features some of Austin's favourite bars, restaurants, event spaces, coffee shops, yoga studios and spas all on one street. http://domainnorthside.com/about
St. Elmo's Public Market ATX is opening in early 2018, it is to be located on South Congress Avenue and will be a 40,000-square foot public market. Food and drink vendors will be locally oriented and from around the world, and the space will house 25 to 30 businesses, including retail. Other development spaces will include indoor and outdoor communal seating with rooftop spots, brewery, beer garden and more. http://groundfloordev.com/mixed-use/st-elmo/
Major events
SXSW® Music, Film and Interactive Conference and Festival
Now in its 25th year, the 2018 Film Festival will host nine days of screenings from 9-17 March 2018 in various locations. Austin Convention Center and more than 50 venues host noted filmmakers, musicians and multimedia artists from around the world converge to showcase music, film and interactive media during this internationally-recognized event. http://www.sxsw.com/
Rodeo Austin March – Travis County Expo Center
Over the years, the star of Texas fair and rodeo has grown from a stock show featuring 16 animals into one of Austin's premier events, featuring ProRodeo events, daily concerts, livestock show and more.  http://www.rodeoaustin.com/
Austin Food + Wine Festival  April – Auditorium Shores
Now in its sixth year, the Austin Food + Wine Festival, produced by C3 Presents, will welcome top chefs from across the nation.  http://www.austinfoodandwinefestival.com/ 
Austin City Limits Music Festival October – Zilker Park
One of the country's largest celebrations of music, this six-day festival brings the magic of the famed public TV series Austin City Limits outside the studio and into Austin's most beloved park with more than 130 musical acts on eight stages over two weekends. 2017's lineup included a number of artists such as Jay Z, Red Hot Chili Peppers, The Killers and many more! http://www.aclfestival.com/
Formula 1 United States Grand Prix October – Circuit of The Americas™
Drivers will be in Austin competing in the Formula 1 United States Grand Prix in November. Built around a state-of-the-art 3.4-mile circuit track with capacity for 120,000 fans and an elevation change of 133 feet, the facility is designed for all classes of racing – from motor power to human power. http://www.circuitoftheamericas.com/2016-f1
Texas Monthly BBQ Festival November – City Terrace at The Long Center for Performing Arts
Now in its third year, this weekend festival only has four rules: muster as many of Texas' best BBQ joints as possible; have them serve up their specialties, side-by-side; let smoke and sauce fly for five intoxicating hours; and finally, let The People decide who made the best goods.
Trail of Lights December – Zilker Park
The Austin Trail of Lights is part of the Austin experience, lighting up the season with a celebration of community, memories and fun. With a beautiful array of lights, the tree is lit following a 5k run, which allows the Trail of Lights to be lit and showcased. http://www.austintrailoflights.org/
Dallas
New hotels
Canopy by Hilton Hotel, Dallas – opening late 2017. Already present in Iceland, Washington, Rockville, this Hilton hotel is expected to add a great amount of value to the Dallas hospitality market by providing visitors with an authentic neighbourhood experience. The 150-room hotel will be situated at the intersection of Cityplace West and Oak Grove in Uptown Dallas and hopes to merge into the surrounding neighbourhood by featuring artwork by local artists, providing traditional and locally sourced food and drink and offering destination-specific welcome gifts. www.canopy3.hilton.com
The AC and Residence Inn dual Hotel by Marriott, Dallas – opened October 2017. AC Hotel Dallas Downtown is a new breed of boutique hotel situated in the heart of the Main Street District, and is the first AC Hotel to open in Texas. The dual branded concept combines The AC Hotel by Marriott and Residence Inn Marriott and is 21 stories high, with 249 rooms. The two hotels will share a bar, fitness facility, and an indoor swimming pool but will otherwise have separate lobbies, lounges, dining areas, and state-of the-art business centers. The hotel is only minutes away from the best Dallas has to offer in entertainment, shopping and dining and boasts a modern design and a European-style approach, where you only pay for what you need. www.marriott.com/hotels/travel/dalxs-ac-hotel-dallas-downtown
Virgin Hotel, Dallas – opening 2019. Virgin Hotels will open a 200-room hotel in Dallas' hip and growing Design District. The $80 million lifestyle hotel will cater to the new, savvy traveller, offering free Wi-Fi, cancellation and late checkout, and a complimentary social hour for guests. It's the fourth planned Virgin Hotels property in the United States. virgin.com
New Transport
WOW Air announce new flights to Dallas/Fort Worth
WOW Air has unveiled a new service to Dallas Fort Worth, marking the airline's 15th destination in North America. The service will operate three times a week (Mondays, Wednesdays and Fridays) from 23rd May 2018 to Dallas/Fort Worth International Airport (DFW). Flights will depart from London Gatwick and London Stansted to Dallas via Reykjavik and will be available from just £129.99.
Other Developments
National Soccer Hall of Fame, Dallas – opening end of 2018. As part of a $39 million addition to Frisco's Toyota Stadium, home of FC Dallas, located north of Dallas, the arena will also become home to the National Soccer Hall of Fame Museum in late 2017. The hall will house the museum collection as well as trophies from the Women's World Cup, Gold Cup and other U.S. memorabilia and Olympic medals. FC Dallas CEO Dan Hunt made it a personal mission to bring the Hall of Fame to Dallas in honour of his father Lamar Hunt. The elder Hunt championed the sport and brought Dallas its first soccer team, the Dallas Tornado, in the late 1960s.  fcdallashof.com
Gastronomy
Gather Kitchen, Dallas – opened August 2017. Gather Kitchen has now opened a new health-obsessed eatery in Downtown Dallas in August this year, serving up healthy and customizable bowls in Downtown Dallas'. Visitors are invited to build up their own bowls as they choose from a fabulous selection of proteins and seasonally-appropriate produce. The restaurant serves food to suit a variety of dietary needs, including gluten-free, vegetarian, paleo and Whole 30-approved dishes. www.gatherkitchen.com
Bullion Restaurant, Dallas – opening late 2017. Diners are eagerly waiting the opening of the Bullion Restaurant, a French brasserie from one of Dallas' best-known Michelin-starred chefs, Bruno Davaillon. The restaurant will be serving a range of classic and contemporary French dishes all within a beautifully designed space. Bullion's focus will be on the use of the finest ingredients and the menu will include dishes such as Escargot Beignets, Salmon Rillettes, Crispy Morcilla an Onion Tart, Braised Rabbit Torte, Potted Duck Confit and Foie Gras, and Dover Sole Meunière. www.bullionrestaurant.com
The French Room – The Adolphus Hotel, Dallas – opened 2017 Following its closure in 2016, The French Room has recently reopened its doors welcoming guests for a fine dining experience with style and grace. The French Room boasts beautiful interiors inspired by original European architecture and features a honed marble floor, gilded Louis XVI style chairs and twin Italian Murano Glass chandeliers. The menu focuses on traditional French cuisine, offering a seasonal three-course menu, a seven-course tasting menu, as well as a fifteen-course experiential menu which incorporates the Salon, Bar and dining room. www.adolphus.com/the-french-room
Fredericksburg
Tours:
Altstadt Brewery Tasting & Tours . Altstadt Brewery, an authentic German Brewery located in Fredericksburg, will debut tastings and tours at its state-of-the-art facility beginning in Spring 2018. Altstadt Brewery will be the third brewery to call Fredericksburg home, joining the Pedernales Brewing Company and the Fredericksburg Brewing Company. https://www.facebook.com/altstadtbrewery/
Fort Worth
New hotels
Springhill Suites by Marriott – opening Autumn 2018. Located on Main St. in the Stockyards National Historic District, across the street from Lonesome Dove restaurant, the 170-room hotel will include a new rooftop café and bar by restauranteur Chef Tim Love. www.springhillsuites.marriott.com
180-room Aloft hotel due to open in City Place early next year – opening early 2018. A 180-room hotel is currently under construction in the middle floors of One City Place, one of the two towers that make up the former RadioShack headquarters. The development is expected to open early 2018. www.cityplacefortworth.com
Marriott Autograph Collection Hotel – opening 2018 The Marriott Autograph Collection Hotel, a 164-room hotel will be housed in the 1930s Art Deco Sinclair Building in the heart of downtown. www.autograph-hotels.marriott.com
Armour Hotel – opening by 2020. A five-story, 120-room hotel is due to be built in the historic Fort Worth Stockyards on a site which was once used as a meat-packing plant. The four-star hotel will be located at the intersection of East Exchange Avenue and Niles City Boulevard and there are plans for at least $21 million to be spent on the project. The hotel will feature a red brick façade which will match the existing Stockyards architecture theme. The Armour will be a locally owned, independent hotel and hopes to attract both leisure and business travellers. The hotel will feature a full-service restaurant and bar with outside seating, meeting rooms, pool and spa and fitness facilities.
New Transport
WOW Air announce new flights to Dallas/Fort Worth
WOW Air has unveiled a new service to Dallas Fort Worth, marking the airline's 15th destination in North America. The service will operate three times a week (Mondays, Wednesdays and Fridays) from 23rd May 2018 to Dallas/Fort Worth International Airport (DFW). Flights will depart from London Gatwick and London Stansted to Dallas via Reykjavik and will be available from just £129.99.
Tex Rail
Tex Rail will begin in 2018. A $1 billion rail project that will link downtown Fort Worth with DFW
International Airport giving visitors a direct route to the airport. www.texrail.com
Gastronomy:
Crockett Row to open Food Hall in first half of 2018. Crockett Row at West 7th will be adding a new food hall in the first half of 2018. The 16,000-square foot food hall will be situated on the northwest corner of Crockett Street and Norwood Street. The food hall will be one of the first of its kind in the city and will offer visitors a variety of cuisines including the Knife Burger by John Tesar. www.crockettrow.com
Tributary Café – opened late 2016. This Cajun-Creole restaurant opened in late 2016 in the River East district just northeast of downtown Fort Worth. It is in a 1940s bungalow and includes a patio which makes visitors feel like they are eating in someone's well-appointed backyard, especially when the sun shines through the pergola covering, casting a checkerboard shadow over the white-tablecloth setting. Like some other spots on Race Street, for instance, the Gypsy Scoops ice-cream parlor, this place makes you feel like you are part of the neighbourhood. www.tributarycafe.com
Americado, Fort Worth – opened early 2017. An eatery inspired by markets, local bars and taco stands lining the streets of Mexico City, Americado offers fast-casual dining near the TCU campus. Picnic tables shaded by umbrellas and by the restaurant itself, which has garage-style doors that open in the nice weather. Wall plants and a green belt just east of the restaurant separate it from nearby railroad tracks and the busy Eighth Avenue-Berry Street intersection. www.americadofw.com
America Gardens – opened February 2017. Situated between Fred's Texas Cafe and Rodeo Goat, this recently opened bar-restaurant boasts that it has the biggest patio in the West 7th area, more than 10,000 square feet of dog-friendly, red-white-and-blue motif and rustic seating with an outdoor bar and several game areas. Games include fowling — a game that combines football and bowling — as well as table tennis, football, air hockey and more. Check out the painting by the fowling area of Uncle Sam, Ben Franklin, George Washington and Abe Lincoln hoisting beers. www.americagardensusa.com
Other Developments
Trinity River Vision Project. The Trinity River Vision Project is underway and will connect many neighbourhoods in Fort Worth directly to the Trinity River, creating an oasis of urban living and recreation. Projects underway include the revitalization of Gateway Park into one of the largest urban-programmed parks in the nation, the creation of Panther Island, a metropolitan waterfront neighbourhood with more than 12 miles of canals and walkways lined with cafés, restaurants and nightlife and much more. www.trinityrivervision.org
Events
Fort Worth Stock Show and Rodeo from 12 January – 3 February 2018. www.fwssr.com/
Houston
New Hotels
Several new hotel properties located in prominent neighborhoods including Downtown, Energy Corridor and Uptown, are adding more than 800 hotel rooms to the Houston market.
Hotel Alessandra (225 rooms) –Downtown new luxury boutique hotel opened in October.  www.hotelalessandra-houston.com/
Le Meridien –Downtown (225 rooms) –a Starwood Hotels and Resorts luxury hotel brand opened in October. www.starwoodhotels.com/lemeridien/property/overview/index.html?propertyID=4357 
Hotel ZaZa Memorial City (158 rooms) – sophisticated luxury boutique hotel brand, opening in the winter 2017. www.hotelzaza.com/memorial-city
The Post Oak (250 rooms + 22 apartment units) –this luxury hotel property in Uptown Houston is scheduled to open late 2017. www.thepostoak.com
New exhibition
Destination Moon: The Apollo 11 Mission
Space Center Houston is the first of four stops of a new exhibit featuring the Apollo 11 command module, on a national U.S. tour for the first time since 1971. The awe-inspiring "Destination Moon: The Apollo 11 Mission" exhibit, will be on display 14 October 2017 – 18 March 2018 at Space Center Houston, and is part of the nonprofit's 25th anniversary jubilee. This first stop of the national tour is a once-in-a-lifetime opportunity for people to see both command modules — the Apollo 11 and the Apollo 17 — as well as an array of original Apollo-era artifacts. Space Center Houston is the home of the Apollo 17 command module, the last mission to land men on the moon.  The Center is the first Smithsonian Affiliate in greater Houston.
Houston Marketplace
Planning your Houston experience just got a lot easier. The Houston Marketplace program allows visitors to tailor their own itinerary of Houston experiences, by choosing from a curated selection including tours, adventure, museums, shopping and unique attractions. Users of the Houston Marketplace can build a customized itinerary to fit their needs and budget at https://shop.visithouston.com/.  The purchase is delivered right into your smart phone or email inbox, without any downloads.  Available experiences include: bike rentals, museums, guided tours, karting, walking tours and shopping tours. New experiences are being added daily.
Lubbock
New Hotels
Staybridge Suites South opened June 6, 2017. The hotel features 120 rooms, a pool and outdoor areas, and the facility is also pet-friendly. Staybridge Suites South is conveniently located off South Loop 289 near an array of restaurant and shopping options.
Microtel Inn & Suites by Wyndham opened its doors August 23, 2017, and the hotel has 77 rooms, a fitness center, and an indoor pool and hot tub area. Guests can also utilize a 576-square-foot meeting room for up to 30 people.
Wingate by Wyndham hosted its grand opening April 20, 2017. Wingate by Wyndham offers a gym, heated indoor pool, hot tub and a variety of room amenities like flat-screen TVs and free Wi-Fi.
Comfort Suites opened December 16, 2016 with 85 rooms in its inventory. In addition to being connected to a 14,500-square-foot meeting space, the hotel features an indoor swimming pool, complimentary breakfast, a gym, guest laundry and a 15-person meeting room.
Days Inn & Suites opened April 1, 2017 and features 60 rooms. The hotel is located minutes away from Texas Tech University and the Medical District. The hotel is connected to the 14,500-square-foot Centerpointe Event Center.
La Quinta Inn & Suites South is scheduled to open in November 2017. The hotel will have 89 rooms, and the building features La Quinta's new, modern Del Sol design.
Aloft by Marriott will open by July 2018 in the rapidly growing West End shopping center. The five-story building will have 136 rooms, encompass nearly 80,000 square feet and include an indoor swimming pool, fitness center and a bar and lounge area.
Event Centers
Social House opened in September 2017 and serves up modern amenities with a touch of farmhouse charm to create a space ideal for corporate meetings or any other small event. The main room features two suspended projectors and screens available for rent, as well as two garage-style doors that can be opened to expand the space.
Centerpointe Event Center is a 14,500-square-foot venue located between Comfort Suites and Days Inn & Suites off the Marsha Sharp Freeway. The center books events ranging from corporate gatherings to graduation parties to wedding receptions. The main room, which can be divided into three parts, can accommodate 800 people in banquet seating or 1,000 in classroom seating.
Now Open
4ORE! Golf is a 52,000-square-foot golfing complex that opened in August 2017. The venue features competitive golf-simulated games for all experience levels, a full-service bar and 60 climate-controlled tee boxes for up to six players. 4ORE! Golf also has a 2,500-square-foot private event space and offers private lessons.
With the opening of SUPLBK in May 2017, Lubbock is now home to paddleboarding at Dunbar Historic Lake. SUPLBK offers paddleboard rentals, private lessons and group events on the cool waters of one of Lubbock's lakes.
Coming Events
Candlelight at the Ranch will take place December 8-9, 2018 at the National Ranching Heritage Center. The event gives visitors a glimpse of an old-fashioned, pioneer Christmas and yuletides on the prairie more than 100 years ago.
Lubbock Uncorked is an annual event that will next take place in April 2018. Lubbock Uncorked is a tribute to West Texas wine, as Lubbock is home to six award-winning wineries and the High Plains grows 90 percent of wine grapes for the state of Texas.
The 30th Annual National Cowboy Symposium & Celebration occurs September 7-9, 2018 and features more than 100 performers and presenters. The annual event celebrates and preserves Western heritage and cowboy culture, as well as hosts the National Championship Chuck Wagon Cook-Off.
San Antonio
New Hotels
Saint Hotel opening on River Walk – The Saint Hotel construction is anticipated to launch in spring 2018 with a seven-story San Antonio River Walk hotel, the third hotel in the country by the Saint Hotel group. There are plans for 100 full-service rooms, as well as a restaurant and bar and lounge on the ground floor. The hotel's themes play on the "dichotomy between good and evil."
Hotel Valencia Riverwalk is welcoming guests with a dramatic $10-million transformation, the first major renovation in the boutique hotel's 14-year history. Long recognized for its sleek and modern style, Hotel Valencia was transformed by internationally acclaimed architect and designer, Lauren Rotte. The top to bottom renovation incorporates warm, rustic woods; elegant ironwork; hand-crafted tiles; and textiles that reflect the design sensibilities of Spanish Colonial style, a perfect nod to San Antonio's storied past. The public spaces on the hotel's second floor received the most dramatic makeover, with a complete reimagining of the former restaurant and bar. In their place is Dorrego's, a stylish restaurant named for the famed Plaza Dorrego in Buenos Aires, where Hotel Valencia's Executive Chef, Anthony Mesa, has developed an innovative new menu that draws inspiration from the rich culinary heritage of Argentina.
Canopy by Hilton making River Walk debut (2018) Adding to San Antonio's repertoire of exceptional hotels, Canopy by Hilton is set to make its River Walk debut in time to host visitors for San Antonio's year-long Tricentennial celebration in 2018. The hotel will integrate the Civil War-era Alamo Fish Market building into its 22-story design. Incorporating the building into the hotel is not only an integral element of the authenticity of the Canopy brand, but also maintains an important historic element to the corridor. Canopy San Antonio River Walk will feature more than 3,000 square feet of meeting space, 195 rooms and a restaurant with an outdoor terrace overlooking the River Walk.
Events:
San Antonio celebrates 300 years. 2018 marks San Antonio's 300th anniversary, and the city is planning on celebrating all year long with events, activities and initiatives that will carry San Antonio into the next 300 years. Originally a remote settlement next to a serpentine river, San Antonio has been a pinnacle of Texas, U.S. and world history. It is now the seventh-largest city in the United States, attracting more than 34.4 million visitors a year. That quiet river has evolved into the River Walk, one of the country's top tourism destinations, while the area's first Spanish colonial mission, has become the legendary Alamo. San Antonio will host a kick-off for its 2018 Tricentennial on 31 December 2017 with a downtown celebration including entertainment, culture, food and, of course, fireworks. While events will occur throughout the year, a big focus will be Commemorative Week to be held the first week of May 2018. The joy and pride of the city will be harnessed into a week filled with distinctive events to showcase the collective essence of San Antonio.
Attractions:
The transformed Witte Museum (March 2017- now open) The Witte Museum recently debuted its once-in-a-century transformation, bringing more than 170 thousand square feet of renovated and expanded exhibition space to the banks of the San Antonio River.  The new Witte offers visitors the Naylor Family Dinosaur Gallery, numerous galleries that explore the story of Texas through art and diverse collections, the H-E-B Body Adventure which helps to increase Health I.Q., and The South Texas Heritage Center, among other historic and cultural attractions on its 10-acre, garden-laden campus.
Morgan's Wonderland Opens Morgan's Inspirations Island (June 2017 – now open) As the world's first ultra-accessible splash park, Morgan's Inspiration Island concentrates on inclusion and inspires guests with special needs to do things previously thought to be impossible. Features include a River Boat Adventure ride with twists and turns over an eighth of a mile through a jungle setting with bird and animal sounds in the background as well as five wheelchair-accessible water play areas that offer a variety of splash elements such as raintrees, falls, pools, geysers, jets, water cannons and tipping buckets.
Seaworld San Antonio launches Wave Breaker™: The Rescue Coaster (June 2017 – now open) See if you have what it takes to race into action with SeaWorld's animal rescue team on Wave Breaker™, a one-of-a kind thrill coaster inspired by SeaWorld's more than 30,000 animal rescues. Designed exclusively for SeaWorld San Antonio, Wave Breaker™ replicates the adrenaline rush of a watercraft rescue mission. It's more thrilling than a jet ski as riders zip through double launches and hurdle 60 feet in the air over SeaWorld's lake.
Six Flags Fiesta Texas celebrates 25 years with new water ride (June 2017 – now open) In celebration of the park's 25th anniversary, Six Flags Fiesta Texas has launched an innovative and thrilling new ride – Thunder Rapids, the world's largest rocket blast water coaster. This state-of-the-art water attraction features a custom-designed inline raft and utilizes new water jet propulsion technology for lightning-fast uphill speeds and adrenaline-pumping drops.  Also new this summer is the amazing fireworks extravaganza called "Celebrate! Summer Night Spectacular" that caps off fun-filled days at the park, now through 3 September 2017, and a new virtual reality feature launched for the drop ride SCREAM.
Wonder Woman™ Golden Lasso coaster coming to Six Flags Fiesta Texas (spring 2018) The world's first single-rail coaster will premiere at Six Flags Fiesta Texas in 2018 as the park completes its DC Super Hero Trilogy of Rides with the first-ever Wonder Woman-themed coaster. WONDER WOMAN™ Golden Lasso will operate on a one-of-a-kind single rail coaster on a visually impressive Ibeam no wider than 15.5 inches. This unique new design will give riders open-air, unobstructed view as they twist and turn above the 100-foot quarry walls. As guests enter the ride queue, they will be greeted by a spectacular likeness of Wonder Woman herself and immersed in the story of her life and how she obtained her super powers. Just as Wonder Woman displays super-human strength, agility and combat skills, riders will experience the same heroic feats as they race through a 90-degree drop, overbanked wave turn, zero-g roll and a steep uphill spiral.
San Antonio Botanical Garden undergoes major expansion (October 2017) The 33-acre San Antonio Botanical Garden is adding eight acres that will bring dramatic new opportunities for guests to explore and connect with nature and discover the value of plants, water, freshly grown food, and the outdoors. Major additions include a welcome and discovery complex, culinary garden and outdoor kitchen, family adventure garden and more.
San Antonio to host 2018 NCAA Men's final four in renovated Alamodome (2018) San Antonio is investing $43 million into its 65,000-seat Alamodome in time to host the 2018 NCAA Men's Final Four (basketball). The Alamodome, conveniently located in downtown across from the Henry B. Gonzalez Convention Center and within walking distance to thousands of hotel rooms and the River Walk, also hosts the Valero Alamobowl and UTSA's Roadrunner football.
Sea Life Aquarium & Legoland® Discovery Centre coming to shops at Rivercenter (2018) Two premier family attractions, SEA LIFE Aquarium and LEGOLAND Discovery Center, are scheduled to open in the Shops at Rivercenter in 2018. SEA LIFE is the world's biggest aquarium brand and highlights spectacular displays of diverse marine life. As its stunning centerpiece SEA LIFE San Antonio will feature a tropical ocean tank with a walk-through underwater tunnel, taking visitors on a seamless journey under the sea. LEGOLAND Discovery Center will be the ultimate indoor LEGO® playground and is designed for families with children ages 3 to 10 to play together. The new attraction will offer a range of themed LEGO play areas, creative workshops with LEGO Master Model Builders, exciting LEGO-themed rides, party rooms for birthdays and other celebrations, as well as the popular MINILAND exhibit which will reflect the buildings and skyline of San Antonio.
Renovation developments:
San Pedro Creek improvements project (2018) San Antonio is in the process of transforming the historic San Pedro Creek, heavily utilized during the Spanish colonial era, from a concrete-lined drainage ditch back into a natural creek habitat and world-class linear park. The project will improve the creek's function in flood control, revitalize natural habitat and water quality, and catalyze economic development. This $175 million redevelopment will reflect San Pedro Creek's rich history and create a sense of place by making the two-mile stretch more accessible with hike and bike trails, plus the addition of public art by local and international artists.
Hemisfair gets a fresh look (now – 2018) A three-phase renovation project will enhance the downtown San Antonio experience by bringing additional open park space, activities, restaurants, and more to Hemisfair Park, the home of the 1968 World's Fair. The first phase of the project, Yanaguana Garden, is complete and open to the public. It features a 4.1-acre activity play environment designed for all ages abilities, a splash pad, and Paleteria San Antonio (a place to get Mexican ice pops of all flavors). As the renovation moves forward, Hemisfair visitors will find additional park space with the demolition of the old part of the Henry B. González Convention Center, the opening of Civic Park to celebrate San Antonio's Tricentennial (2018), and the development of Tower Park. The final park layout will feature 18.47 acres of dedicated parkland and amenities including local cafes, restaurants or book stores, residences, local businesses and more.
Culinary:
Range (September 2017) The newest restaurant from Chef Jason Dady will be a modern American chophouse showcasing the bounty of the Texas Hill Country. The menu will pay tribute to Texas beef, fresh Gulf seafood and game, including bobwhite quail. An extensive wine list of New and Old World selections, upgraded classic cocktails and local craft beers is also planned. Range will be the first steakhouse in Dady's restaurant portfolio, including The Bin, Tre Enoteca, Tre Trattoria, Two Bros. BBQ Market and B&D Ice House.
Maverick Whiskey (Spring 2018) On a cold day in March 1836, a small group of Texian "rebels" holed up in small Spanish mission took stand against oppression, knowing they would face certain death. Among those, Samuel Augustus Maverick was elected to represent San Antonio de Bexar in the new Republic of Texas. The legend goes, Maverick left a jug of whiskey to be passed around among the heroes who died at the Alamo. Kenneth Maverick's great (x3) grandfather Sam Maverick lived and went on to sign the Texas Declaration of Independence and became The Maverick for which all others were named. The Maverick and Alamo Whiskeys live on. All spirits will be handmade in San Antonio with limestone purified aquifer water and aged Texas-made Oak barrels in the tradition of the original Alamo WhiskeyTM from 1836. On land at the corner of the original Maverick Homestead and steps from The Alamo, Maverick Whiskey will be in the restored Historic Lockwood Bank Building (1918) to house the one-of-a-kind distillery, tasting saloon, and gathering space that honors the Alamo's heroes and the rich history of San Antonio's early settlers.
Signature by Andrew Weissman at La Cantera Resort & Spa. Chef Andrew Weissman is a four-time James Beard Award finalist, best known nationally for his former classic French restaurant Le Reve, and now a restaurant group that includes Il Sogno in the Pearl neighborhood, and several others around the city. Signature is rooted in French traditions with South Texas accents. It is nestled in the Texas Hill Country, transporting diners to a farmhouse on a road in Provence. Well-known architects and designers Dado Group and Jill Giles of Giles-Parscale transformed the space. Some items include 18th-century antique French and Texas furniture using local and regional materials like limestone and reclaimed wood, custom steel doors and an old limestone salvaged fireplace mantle from France.
Botika ("boh-TEE-kah") housed at Pearl and led by executive chef Geronimo Lopez, Botika's menu features "Chifa" (ChinesePeruvian) and "Nikkei" (Japanese-Peruvian) cuisines, as well as inventive takes on traditional dishes from across Asia and Latin America. Botika's bar offers classic cocktails and a wide variety of rums, piscos and cachaças. The restaurant features a sushi-ceviche bar, a cocktail lounge, and late-night dining options. Ample outdoor gathering space is also available, with indoor seating for more than 100 guests. Lopez was most recently the Executive Chef and Instructor of Culinary Arts at The Culinary Institute of America (CIA) in San Antonio. He was the opening executive chef in the college's NAO: New World Flavors restaurant.
Texas Holiday Travel
New tour
A new 7 Day Texas Independence Tour visits to Gonzales, Goliad, The Alamo, San Jacinto and Washington on the Brazos. This escorted group tour features the expertise of Dr. Donald S. Frazier, a highly-regarded historian and author in Texas History as its leader and guide. Tour date is 6-12 October 2018 and includes 4 nights San Antonio, 2 nights Houston, all tours, transfers, daily breakfast, welcome dinner and 2 lunches. Starting at $1,620 per person double occupancy inclusive of taxes, services charges and gratuities.
Texas Holiday Travel's featured property, Wildcatter Ranch and Resort, will begin offering daily Dove Hunts in the autumn of 2018.
Follow and Share with Jetsettersblog.