Where to take the kids in 2018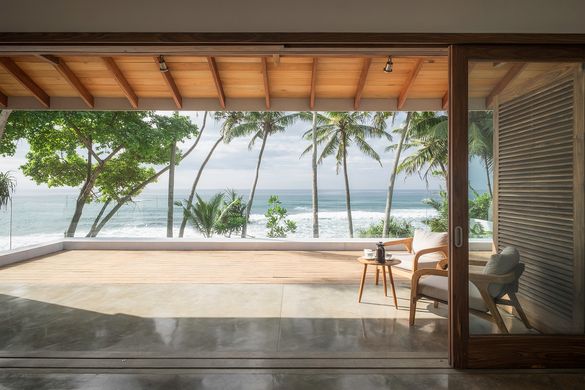 ---
Kid & Coe's expert family travel team tips these six destinations for family fun around the world this year.
1. Portugal – Following a real boom in international tourism in 2017, Portugal's popularity will continue to soar in 2018. Comporta is the hub for all things glamorous and bohemian, Peniche for surf and Lisbon for city style. City break, beach break or countryside tour, the choice is yours.
2. Sri Lanka – Autumn 2018 sees the live action Jungle Book hit our cinemas. Catch a glimpse of the wildlife Kipling was celebrating with a trip to Sri Lanka. Elephant parades, wild safari zones and monkeys clambering over temples are just the beginning.
3. Rome – The Kid & Coe team visited in 2017 and fell in love. The team's younger members (aged 9 and 5) went crazy for the ruins, tailored walking tours and history and as a result, Kid & Coe is adding a series of hotels and apartments in the city for 2018 so you can enjoy impromptu history lessons and fantastic gelato too.
4. Slovenia – If you're keen to discover new places to travel, it can be hard if you're traveling with kids. We love Slovenia – a hidden gem in eastern Europe – where we're adding our first property in 2018, a luxury glamping site outside Ljubljana with a water park next door (it's the visual on the next page!). 

5. Los Angeles – It's been 25 years since Jurassic Park hit the silver screen – time to take a trip to see a real dinosaur's footprints at La Brea Tar Pits in LA? Not to mention Universal Studios for a thrill-seeking ride on Jurassic Park The Ride. As they say, it's Lunchtime And You're On The Menu…
6. The Hudson Valley – Kid & Coe's well-travelled guests can't get enough of the Hudson Valley, a section of upstate New York with swimming holes, pretty towns, farms to visit and woods to play in. For a wholesome back-to-nature vacation with a bit of a nostalgia thrown in, you can't go wrong.
H
igh res images available at: https://kidandcoe.egnyte.com/fl/k2y6VeTKKv
Follow and Share with Jetsettersblog.