Xanterra Reopening of Lodges, Dining, Concessions and RV Parks in National Parks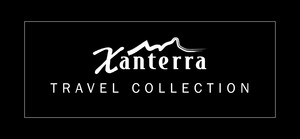 XANTERRA TRAVEL COLLECTION ANNOUNCES
REOPENING OF LODGES, DINING, CONCESSIONS AND RV PARKS IN DEATH VALLEY, GLACIER, GRAND CANYON SOUTH RIM, ROCKY MOUNTAIN, YELLOWSTONE & ZION NATIONAL PARKS AND MOUNT RUSHMORE NATIONAL MEMORIAL
 FOR SUMMER 2020 AND BEYOND LINK TO PHOTO 
Xanterra Travel Collection, the largest operator of lodging, dining and concessions in the majority of the national parks west of the Mississippi, announced today and posted on its website 
https://www.xanterra.com/national-park-re-openings/
 the most up-to-date and comprehensive information on what's opening and expected to open, and the new guidelines and protocols in this post quarantine COVID-19 summer of 2020.  All information is subject to change, so it's imperative that vacationers, out-door adventurers and media utilize the website (
www.xanterra.com
)  for the latest information as well as stay tuned to information being provided by the National Park Service (NPS).
TIPS ON RESERVATIONS, CANCELLATIONS AND WHERE TO GET THE BEST INFORMATION
According to Betsy O'Rourke, Chief Marketing Officer for Xanterra, there are several tips and things to note when planning a trip or vacation at a Xanterra property in one of the respective national parks:
Lodging can book up to 13 months in advance, but this year we've seen cancellations from international visitors due to border closures and flight restrictions. Thus there are more rooms available than in past summers, so vacationers should visit the website often to see if cabins and hotel rooms have opened.
The more flexible vacationers are with their travel plans, the more likely they will be to secure accommodations, particularly close in to their departure date as our cancellations tend to come within two weeks of the arrival date.
Food and beverage options include grab and go and take out options in all of our parks.
Campgrounds and RV parks are selling out very fast, but again, there are cancellations, so keep trying.
There is a health and safety "link" on every home page for every national park concessions Xanterra operates that will take vacationers to the latest guidelines, regulations and information on the ever-changing post quarantine world we now live in.  It would be very wise to visit this page frequently as guidelines can change allowing more services to open up.
Visitors are encouraged to wear facial coverings in all indoor public spaces and practice social distancing.
XANTERRA TRAVEL COLLECTION – NATIONAL PARK/NATIONAL MEMORIAL
 NEWS & INFORMATION AS OF JUNE 1, 2020
DEATH VALLEY & THE OASIS AT DEATH VALLEY, CALIF.
The Oasis at Death Valley and Death Valley National Park are presently closed.  However, it is anticipated that the Oasis at Death Valley, a privately-owned resort that has recently benefited from a $150 million renovation, on State Highway CA-190, will open on Monday June 15.  Only The Ranch will be open.  The Inn at Death Valley will be closed during the summer months of 2020, reopening on October 1, 2020. The historic Ranch at Death Valley, 1 mile down the road, is open during the summer and offers a hub of activity. From the spring-fed pool, wide-open spaces that offer you room to roam, to world-renowned stargazing and the world's lowest elevation USGA golf course, The Ranch offers something for everyone all year round.  For the latest information and reservations visit 
www.oasisatdeathvalley.com
 or 
www.xanterra.com.
Most, but not all of Death Valley National Park is scheduled to reopen on June 15. Check with the NPS for details.
GRAND CANYON, SOUTH RIM, AZ
All Grand Canyon National Park Lodges operations are anticipated to open on a rolling basis, starting on June 5 with the opening of Maswik Lodge, followed by June 10th opening of El Tovar and Kachina and June 15th opening of Bright Angel Lodge and Thunderbird Lodge. Vacationers are urged to frequently check www.grandcanyonlodges.com and www.xanterra.com for current news and updates.  Reservations are being accepted for June 5 and beyond. There are rooms available this summer, fall and winter.
GRAND CANYON RAILWAY, AZ
The Grand Canyon Railway and the Grand Canyon Railway Hotel will open and the train will run on June 15.  Visit www.xanterra.com for updated and current information on both the hotel and the train (www.thetrain.com).   Xanterra is taking reservations for the hotel and train for Monday, June 15 and beyond.  The RV park at Grand Canyon Railway Hotel is open and currently taking reservations.
The Grand Canyon Railway runs from Williams, AZ on historic Rt. 66 to within steps of South Rim, Grand Canyon and El Tovar.  The pristine train, comprised of railcars from the 1930s, 1940s and 1950s, including luxury dome cars and open platform observations car, as well as vintage coaches with opening windows, departs at 9:30 a.m. and returns at 5:45 p.m. with a 2.5-hour layover at South Rim of Grand Canyon. Assigned seating will enable social distancing. There are also private vintage train cars available for charter.
GLACIER NATIONAL PARK AND CEDAR CREEK LODGE, MT
Cedar Creek Lodge is now open. Glacier National Park Lodges will reopen on a rolling basis starting with Lake McDonald and Village Inn opening on June 15th, Rising Sun Motor Inn & Cabins through Friday, June 19 and Many Glacier Hotel and Swiftcurrent Motor Inn & Cabins on Friday, June 26.  We will keep information updated on www.glaciernationalparklodges.com and on xanterra.com   Vacationers are advised to monitor the situation closely.  Presently Xanterra is taking reservations for Cedar Creek Lodge and for June 15 and beyond for Glacier National Park Lodges. You can still make your vacation a reality this year – book in the summer, fall or winter now. Glacier National Park is a timeless beauty, and you can still make time to experience this magnificent destination this year.  The famous Red Bus tours are currently scheduled to resume on July 16, 2020.  The border with Canada is presently closed.
MOUNT RUSHMORE NATIONAL MEMORIAL, SD
Mount Rushmore National Memorial is open seven days a week now.   Xanterra's retail concessions are open from 10:30 a.m. to 6:30 p.m. local time.  The Carvers Café is scheduled to reopen on June 15 serving lunch to-go menu only.  Times are still TBD.   Please check www.mtrushmorenationalmemorial.com for additional and the most current information from Xanterra and check with the NPS for general information on the National Memorial.
ROCKY MOUNTAIN, CO
The Trail Ridge Store & Café atop beautiful Rocky Mountain National Park anticipates opening June 12, 2020. Please visit https://shop.trailridgegiftstore.com/shop/ for more information.
Rocky Mountain National Park began a phased opening on Wednesday, May 27, 2020, with the road being open on the east side to Rainbow Curve, and the west side to Milner Pass.
Phase Two takes effect June 4th. The park will temporarily implement a timed entry system. Reservations to enter the park will go on sale at 8:00 a.m. MDT on Thursday May 28, 2020. You can visit www.recreation.gov to purchase your reservations to enter the park from June 4 through July 31, 2020.
The next release will begin July 1, 2020 for reservations for the month of August and any remaining days that have not been booked for July. August 1, 2020 will begin reservations for the month of September and any remaining days that have not been booked for August. September 1, 2020 reservations will be available for the month of October.
Frequently asked questions on the timed entry permit system can be found at: https://www.nps.gov/romo/planyourvisit/fees.htm and at www.xanterra.com
YELLOWSTONE, MT & WY
Xanterra operations in Yellowstone National Park including lodges, campgrounds, dining and tours will begin a phased re-opening on a limited basis starting June 8.  The decision to re-open was made after closely monitoring the guidance and recommendations of public health agencies such as the Center for Disease Control (CDC) and World Health Organization (WHO) as well as federal, state and local governments. The National Park Service (NPS) began the first phase of reopening Yellowstone National Park on May 18, opening the South and East entrances in the state of Wyoming.  The Montana entrances will open on June 1. Take out and grab and go food options will be available, and retail shops will be open.
For updates on the opening of Xanterra operations in Yellowstone National Park, visit https://www.yellowstonenationalparklodges.com/health-and-safety/. For reservations on or after June 8, visit https://www.yellowstonenationalparklodges.com/. For updates on the three-phased plan for re-opening Yellowstone National Park as well as the latest information on NPS operations in Yellowstone, visit www.nps.gov/yell.
ZION, UT
Zion National Park Lodge opened on Thursday, May 21, 2020. For more information visit www.zionlodge.com or www.xanterra.com
PHOTOS TO COMPLEMENT THIS NEWS RELEASE:
https://xanterraparks.box.com/s/57ddygh8v7kj9lneinjx3irbju8qq83t
Please credit Xanterra Travel Collection.
******************************************************************************
About Xanterra Travel Collection: Known for its "Legendary Hospitality with a Softer Footprint," Xanterra Travel Collection provides a world of unforgettable experiences through its operations in national parks, including lodges, restaurants, tours, and activities, as well as through its ownership of resorts, a cruise line, a historic railway, and tour companies. Xanterra has operations in Grand Canyon, Yellowstone, Zion, Glacier, and Rocky Mountain National Parks, and Mount Rushmore National Memorial. Xanterra Travel Collection also owns and operates the Grand Canyon Railway & Hotel in Williams, Ariz., The Grand Hotel in Tusayan, Ariz., The Oasis at Death Valley in Death Valley Calif., Windstar Cruises, Holiday Vacations, VBT Bicycling Vacations, and Country Walkers.  Xanterra is also affiliated with two Forbes Five-Star Resorts, The Broadmoor in Colorado Springs, CO and Sea Island on the coast of Georgia.

Follow and Share with Jetsettersblog.