Yescapa RV rentals acquiring SHAREaCAMPER in Australia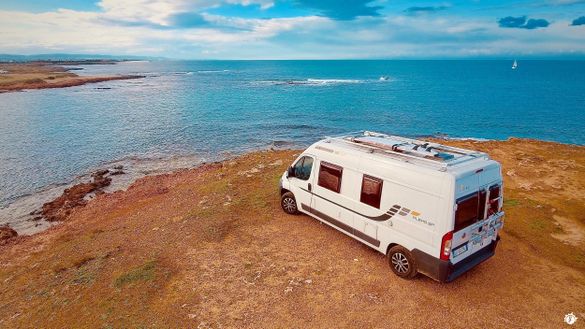 ---
Yescapa, the long-established and leading peer-to-peer campervan and motorhome rental platform, headquartered in France, announces the acquisition of its former German competitor, SHAREaCAMPER.  
On the back of both a record summer season and a growth of 21% in 2020 sales, as well as taking over French and Spanish competitors in 2019, its latest acquisition allows Yescapa to continue its momentum in the European market. SHAREaCAMPER, the second-largest player in Germany, had a fleet twice Yescapa's size, and now brings Yescapa's total fleet to more than 10,000 rental vehicles across Europe. Yescapa's total number of van rental days in 2020 was 185,835.  
Founded in 2012, and based in Bordeaux, France, Yescapa operates in seven countries – France, Germany, Italy, Belgium, Spain, Portugal and the UK, where it has now offered rentals for four years. Yescapa gives travellers the opportunity to travel all over the UK and within Europe, to tailor-make their dream road trips, and to savour the joy of the journey as well as the destination.
Acting as an intermediary between the vehicle owner and the renter, Yescapa facilitates hire via its secure website, providing insurance, breakdown cover (RAC in the UK, and the equivalent in each of the countries to which it operates), plus all-important customer service support.
Recreational vehicle (RV) ownership and holiday trips have soared in popularity in recent years, a trend which understandably accelerated during 2020 and the Covid-19 pandemic. The National Caravan Council – the trade association for the UK's leisure vehicle and park home industries – estimates that there are 780,000 motorhomes and touring caravans currently in use in the UK, and The Caravan and Motorhome Club recently reported a 35% increase in bookings over the summer, a trend it expects to see repeated in 2021.
Says Benoît Panel, President and Co-Founder of Yescapa:  "We are excited by the huge demand for RV rentals in the UK in 2020 and are keen to promote the ease of exploration facilitated by UK road trips, especially to lesser-known destinations.  The joy of waking up to new scenery and experiences daily is hard to beat and proves addictive to those who try it as a new and different way of holidaying. Privacy and self-sufficiency, plus the wonders of the UK countryside and lesser-known coastal destinations, are powerful plus-points for holidaymakers.
"I feel confident that, with environmental concerns in connection with flying, the increasing popularity of staycations – and the lure of trends such as #vanlife and the digital nomad lifestyle – we have the perfect opportunity to encourage still more UK holidaymakers to embrace this fun, adventurous and flexible way of travelling. We seek to expand our customer base of both renters and owners considerably, and to spread still further Yescapa's message of travel, exploration, sharing and freedom in 2021."
For more information on Yescapa, visit www.yescapa.co.uk.  
Yescapa advises careful adherence to local travel restrictions and regional tiers – see https://www.gov.uk/guidance/full-list-of-local-restriction-tiers-by-area.

About Yescapa
Yescapa is the leading marketplace for nomadic travel in Europe. It offers rentals in 25 countries, including seven in which a full peer-to-peer service is provided (France, Spain, Germany, United Kingdom, Italy, Portugal and Belgium) in the form of rentals between individuals. The company offers customers the ability to travel and explore their own country or further afield in Europe, and its core values are based on sharing, freedom and security.
Founded in 2012 by Benoît Panel and Adrien Pinson, the company boasts a community of nearly 500,000 users from 98 different countries, and the fleet available now totals 10,000 vehicles.
Yescapa is available on mobile, iOS and Android, in seven languages – English, French, Spanish, Catalan, German, Italian and Portuguese.
Yescapa has just appointed UK specialist Travel PR to represent it within the UK as it continues its push to grow and to lead the booming RV rental market.
About SHAREaCAMPER
SHAREaCAMPER was founded in Germany in 2015 and operates in Germany, Australia and New Zealand. Yescapa will take over solely its German portfolio.
Press: 
Follow and Share with Jetsettersblog.